Kenya Defence Forces soldier Nick Abaka nurturing future champions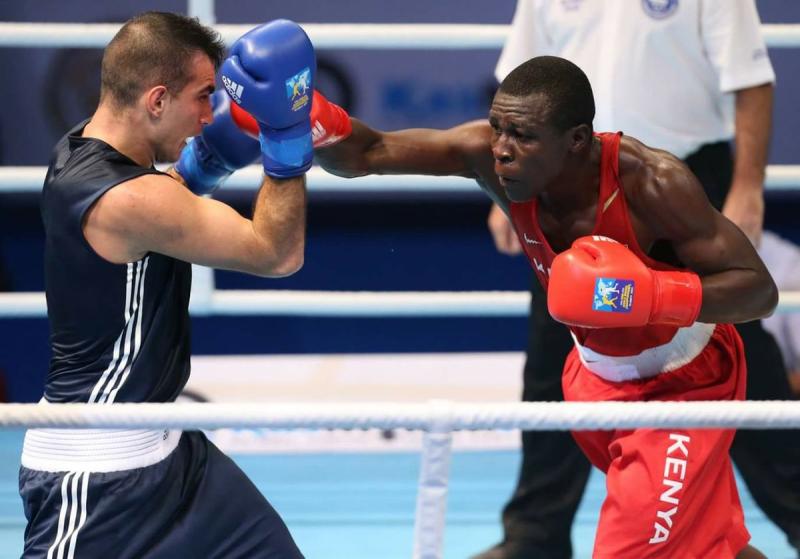 Nick Abaka has had his fair share of success in the ring.
Between 2005 and 2018, the Kenya Defence Forces (KDF) soldier was the face of the Kenyan boxing together with Rayton Okwiri, Benson Gicharu and Nick Okoth.
Abaka took Kenyan boxing by storm in the 2005 Zone 5 Championships in Nairobi, winning gold in the welterweight division as well as the best boxer award. He put up a textbook show to beat Uganda's Mike Obin who did shadow boxing for the better part of the fight.
"It was one of those days if I had wings I could fly. I felt so happy for representing my country for the first time and winning the best boxer award," recalls Abaka, who is now a sergeant at KDF.
But life has not been a smooth a sailing for Abaka in his pursuit for excellence in boxing, facing adversity from his mother Wilfrida.
"My mum was totally against my involvement in boxing together with my young brother Gabriel. I wondered why she was against it yet my father (Tom Abaka) was a boxer," said Abaka.
So determined was Abaka's mum to keep him off boxing that between December 1995 and 1997 she sent him back to their rural home in Siaya County.
"She felt I was not concentrating on my studies because of boxing and estate (Kariobangi) life."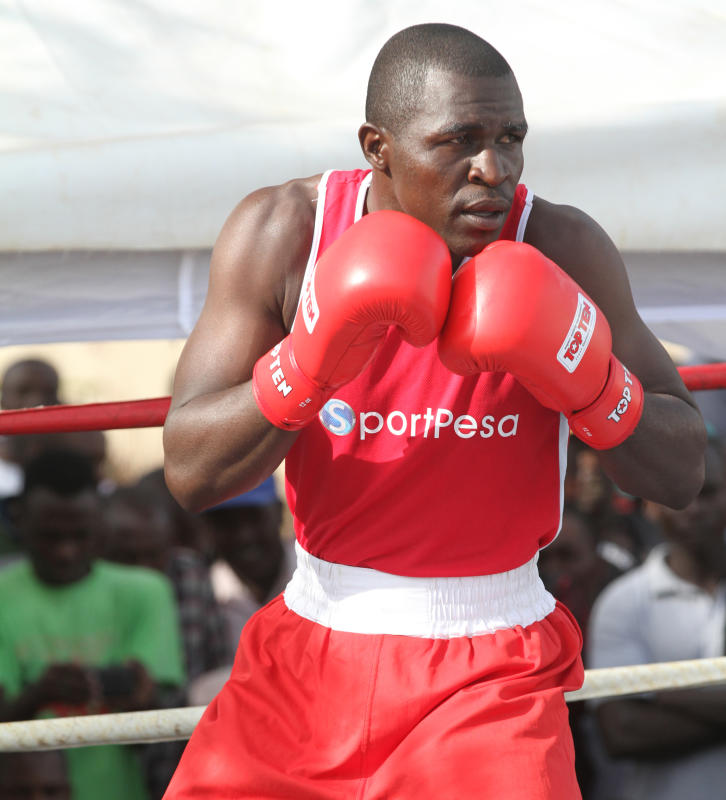 But Abaka's mother later had a change of heart when his son was recruited by KDF in 2006 through his boxing potential.
"That's exactly when she realised I was not doing the wrong thing. She even went on to encourage my brother Gabriel to resume boxing," he remarked.
And it is through his curiosity in 1990 that Abaka found himself in Bangla Desh Boxing gym in Kariobangi when he was in primary school at Valley Bridge.
"I was actually influenced by my friends. One day I followed them to the gym after school where I found coach Eddie Papa Musi doing workouts with his boxers. I told myself this is what my dad does so I went in the hall and started imitating what they were doing. Papa encouraged me. The rest is history," recalled Abaka.
Abaka's boxing education received a shot in the arm when he moved to Undugu Boxing Club at St Teresa's in Eastleigh in 1998.
"Musa Benjamin was the coach at St Teresa. I'm indebted to Musa for my successful boxing career. He taught me all the basics; jab and left hook, double jab, right and left hook. But coach Kenneth Ochieng aka Valdez, Steve Gacheru and late Ben Ado also helped me improve my boxing," said Abaka.
Abaka featured prominently for the national team and won several medals. In 2015, he joined International Boxing Federation AIBA's Pro Boxing (APB) project alongside Benson Gicharu and Rayton Okwiri.
It was baptism of fire in the bare-chested game for Abaka. He jokingly says he 'went to hell and back on earth' against a hard-hitting Turkish middleweight.
"I had just trained for two weeks when former Boxing Association of Kenya (BAK) president John Kameta told us about APB. I completed six rounds to the surprise of my coach Patrick Maina. It was a long night with pain all over my body. I couldn't even eat anything but I thank Kameta for what he did. I now own a house I built from what I earned in APB," said Abaka.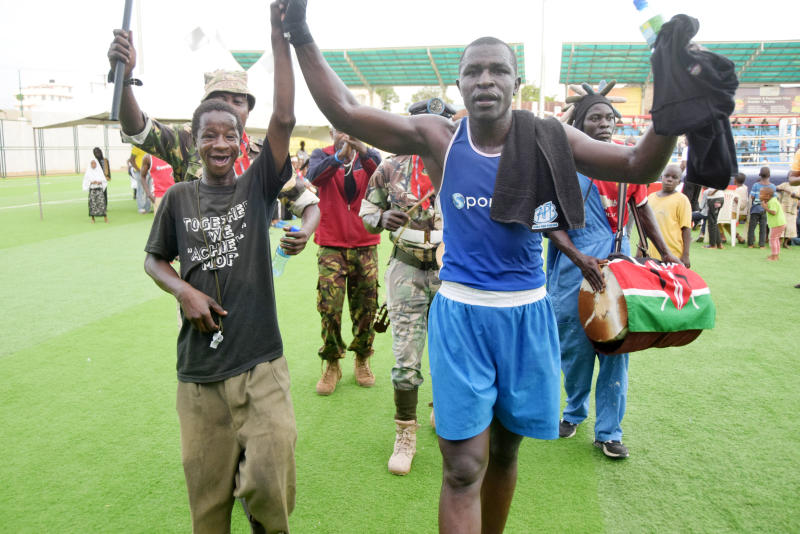 Abaka, a father of three, says his lowest moment in boxing was when he missed the 2008 Beijing Olympics due to injury (broken jaw) at the East Africa Military Games in Uganda.
""I broke my jaw at the Military Championships against David Martin of Tanzania. Midway through the fight, I felt a sharp pain and bled heavily. I thought he had knocked out my tooth only to realise after the fight my jaw had been broken," he continued.
After stepping out of the ring with a silver medal won at the Military Games in Algeria in 2018, Abaka established King Abaka Boxing Foundation in Korogocho slums, Nairobi.
"I'm happy with my project of giving back to the community. The aim of the foundation is
to facilitate social responsibility for needy boys and girls," said Abaka.
"So far, the response has been fantastic. I coach them boxing as a sport and a philosophy they can use in life."