Female boxers continue to shine at Zone Three tourney
BOXING By Ben Ahenda | April 9th 2022 | 2 min read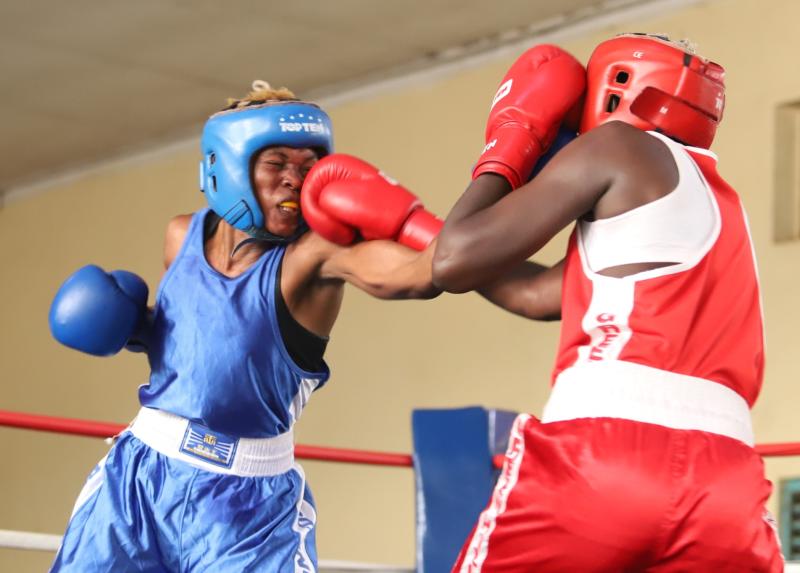 Kenyan female boxers outshone their male counterparts as the Africa Zone Three Championships entered the homestretch at Studio Maman Angebi Hall in Kinshasa, the Democratic Republic of Congo on Thursday night.
Six female pugilists stormed into the finals after beating their respective opponents in semi-final bouts, while only to men boxers progressed to the final.
Stacy Ayoma, Everlyn Akinyi, Lorna Kusa, Elizabeth 'Jaber' Akinyi and Teresia Wanjiru all joined Commonwealth Games flyweight bronze medallist Christine Ongare in the finals.
Light welterweight Victor Odhiambo became the second Kenyan male boxer after flyweight David Karanja to qualify for the finals.
Odhiambo secured a 3-2 points victory over Malonga Dival of Congo Brazzaville in the semis.
Karanja (David) was due to face Kalongo Bakora of DRC in the finals yesterday.
Ayoma (Stacy), a product of Boxgirls Club will now face Jocelyn Tshamala of DRC in a lightweight final.
In an earlier match, welterweight Akinyi (Everlyn) put up a dominant show to win 5-0 against DRC's Luta Kennedy.
On her part, light-middleweight Lorna Kusa was stretched to the limit before snatching a 3-2 points win over DRC's Mauwa Bwanamoya.
"I'm ready for the epic clash in the finals and I'll do all in my means to secure a gold medal for Kenya," said Elizabeth Akinyi.