Zarika encourages young boxers to take to the ring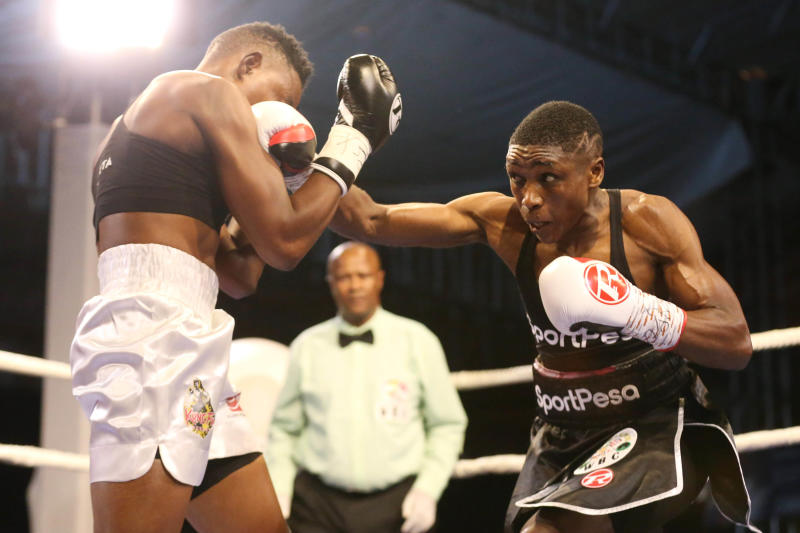 Former WBC Women Super Bantamweight champion Fatuma Zarika has called on youngsters to embrace boxing as a sport.
She said the game can opened more opportunities to upcoming pugilists especially young women who want to have a positive future.
Zarika was speaking yesterday in Nairobi where sports and technology firm SportPesa unveiled a furnished gymnasium in Umoja Estate.
"As a boxer, we are where we are because of these community gyms. We appreciate when we get the support to uplift our training facilities," said Zarika.
SportPesa has upgraded the dilapidated Umoja Boxing Gym by installing a new roof. They have also erected a permanent ring in the gymnasium.
The development will give amateur boxers access to the venue. The support is in addition to a donation of boxing kit for upcoming boxers.
The gym was set up in 2002 as a makeshift structure by upcoming boxers in Umoja Estate and was later upgraded with the help of Boxing Federation of Kenya leaders.
It comprised a cemented training area and basic gym equipment but lacked a roof. The newly installed roof is worth Sh1.2 million.
"Sports has always been at the heart of what we do. As we adopt other areas of support to the community through our CSR arm SportPesa Foundation, we shall also keep in sight various sports projects such as this one," SportPesa CEO Captain Ronald Karauri said.
"We are proud to play a role in uplifting this community's initiative that gives the young people hope and a future of being professional boxers," added Karauri.
"We are excited that SportPesa agreed to assist us," said Mike Mungai, one of the founding members of the community boxing gym.