Boxing: Kenyan boxers perform well in Kinshasa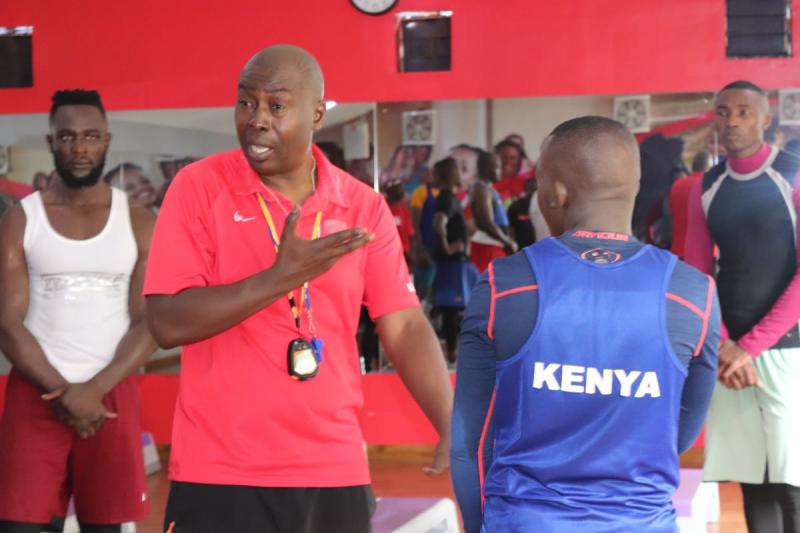 The National Boxing Team finished runners up at the just concluded Africa Zone Three Boxing Championships in Kinshasa that came to end on Friday in Democratic Republic of Congo (DRC).
The team popularly known as 'The Hit Squad' scooped 13 medals, one gold, five silver and seven bronze medals.
Organizers of the tournament failed to rate the six competing countries in the tournament as a friendly measure to bring cohesion among boxers who are aspiring to take part in the World Olympic Qualifiers in Paris, France in June.
The six countries included hosts the Democratic Republic of Congo, Kenya, Cameroon, Libya, Mozambique and Gabon.
Kenya's only gold medal was won by the national heavyweight champion Elly Ajowi who plied in the super heavyweight category in the six day Kinshasa Championships to emerge tops with a total of five points from two bouts-three boxers-round robin series.
In the final match, it was a sweet victory for Ajowi who defeated African heavyweight champion Yegnong Njieyo Maxime of Cameroon on a unanimous points decision.
Ajowi's victory came at the right time to a boxer who dismissed him (Ajowi) in the Africa Olympic Qualifiers (AOQ) in Dakar, Senegal last year on his (Maxime) way to win a gold medal and clinch his qualification ticket to the Tokyo Olympics.
Take a quick survey and help us improve our website
Take a survey
In an earlier bout, Ajowi dismissed Saad of Libya to win the Africa Zone Three super heavyweight title.
The five silver medalists were female national flyweight champion Christine Ongare, Olympian Nick Okoth in the featherweight, flyweight David Karanja, welterweight Boniface Mogunde and heavyweight Joshua Wasike.
The bronze medalists included middleweights Edwin Okong'o and George Ouma Cosby, light heavyweight Hezron Maganga and female boxers lightweight Stacy Ayoma, welterweight Elizabeth Akinyi and middleweight Elizabeth Andiego.
It was a good show for Ayoma who in her debut in an international assignment won a bronze medal.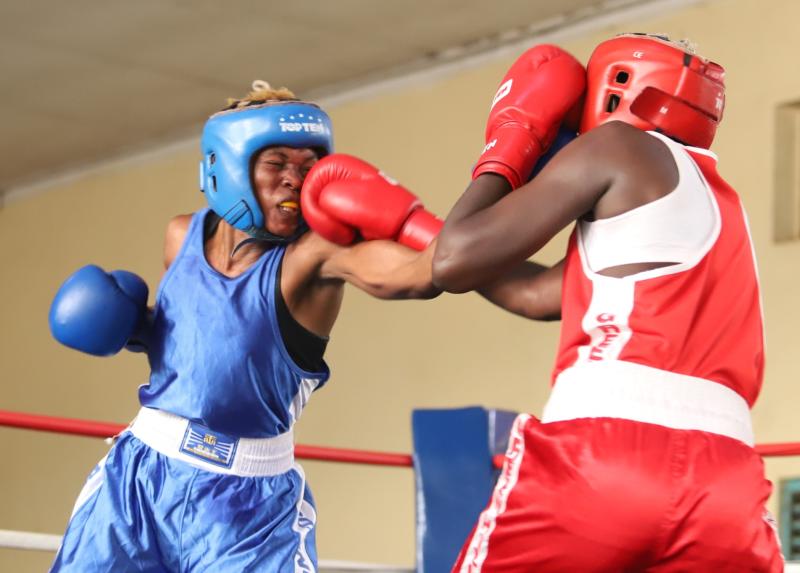 "We are here to gain exposure and whether we win or not, it'll still be a good achievement for us because we'll have gained experience," Ayoma told Standard Sports upon arrival in Kinshasa on Monday.
Only four boxers failed to reach the medal bracket in their weight categories.
They were flyweight Shaffi Bakari, featherweight Martin Oduor and the duo of lightweight Victor Odhiambo and Joseph Shigali.
Head Coach Musa Benjamin applauded his squad for a good job well done and hopes the same performance will be replicated in Paris during the World Olympic Qualifiers in the next three months.
"The boys have given a good account of themselves but we hope to exhibit a similar performance in Paris during global Olympic Qualifiers so that we can have a formidable and big squad for Tokyo Olympics," Benjamin told Standard Sports.
Kenya's Ambassador based in Kinshasa George Masafu awarded the Kenyan boxers their medals in the presence of Confederation of Africa Boxing(CAB) officials.
The team was using the tournament to shape their skills in readiness for the World Olympic Qualifiers (WOQ) for boxers who are yet to make it to the Olympics.
Only four boxers who have already qualified (for Olympics) were using it for exposure and to gauge their skills and confidence before taking a flight to Japan in four months.
But Benjamin said their squads that will travel to Paris have a realistic chance of placing some boxers at the Olympics.
"The door has not closed on us in having some more of our boxers qualify for Olympics in Paris and we hope to do exactly that," stated Benjamin.
The boxers who have qualified for the Olympics are 2015 Africa Boxing Championships lightweight gold medalist Nick Okoth, Olympian Elly Ajowi and female boxers in Commonwealth Games bronze medalist Chrstine Ongare and national lightweight champion Elizabeth Akinyi.
The 16 Kenyan fighters in Kinshasa were handled by five experienced coaches led by head coach Musa Benjamin, his deputy David Munuhe and assistant coaches John Waweru, Maurice Maina and Hassan Salim.
That was the biggest contingent of coaches to have accompanied The Hit Squad in an international assignment in the recent past
According to o International Boxing Association(AIBA) rules in international assignments, one boxer should be handled by three coaches, 2-3 boxers(Four coaches), 4-7 boxers (up to five coaches) and 8-10 boxers(up to six coaches).
UTILITIES
Kenya wins 13 medals - 1 gold, five silver and seven bronze medals.
Olympian and heavyweight champion Elly Ajowi was the gold medal winner.
Lightweight Stacy Ayoma wins a bronze medal in her debut in international championships.
For the first time in many years, five coaches handle 16 boxers.