Prisons and Police boxers show class
Last updated 4 months ago | By Ben Ahenda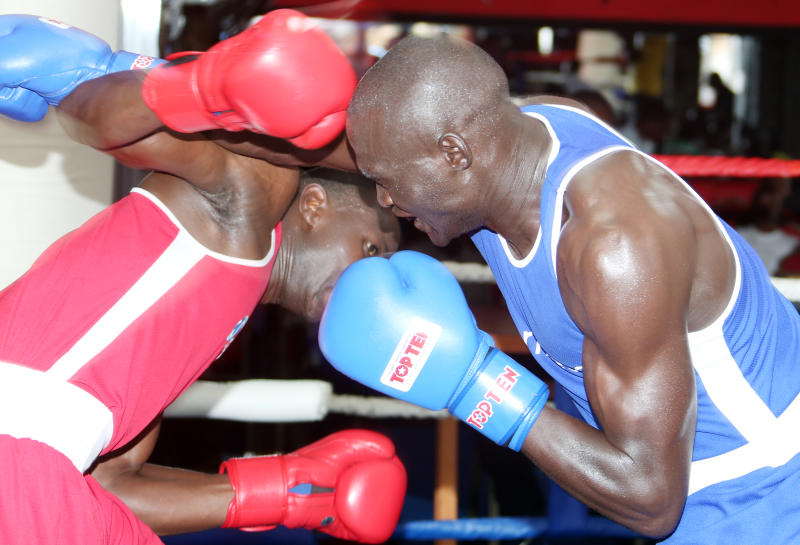 Nairobi, Kenya Prisons and Kenya Police took the lead as their boxers qualified for the semi-finals as National Intermediate Boxing Championships started off in Thika on Thursday night.
Nairobi had six boxers while Prisons had four and Police three in a curtain raiser tournament for the National Boxing League that begins next.
SEE ALSO: How KPL veterans continue to defy age in the twilight of their careers
Nairobi boxers included flyweight Joseph Kamau, bantamweight Abdi Wahib, light welterweight Glen Muya, welterweights David Ochieng and Steve Olang' and light heavyweight Kevin Onyango.
Kamau beat Abraham Shisia of Trans Nzoia when the referee stopped the contest while Muya beat Austin Anyal of Mombasa.
SEE ALSO: Liverpool's title win a 'gift that keeps on giving', says owner Henry
Ochieng dispatched Kenneth Mwiti of Meru, Olang dismissed Nakuru's Joseph Oluoch and Onyango stopped Ishmael Tamale of Vihiga all through technical knockouts.
The warders who made it to the last four were flyweight Erick Mwangi, lightweight Bernard Njenga, welterweight Christopher Omondi and middleweight Okoye Olechuke.
SEE ALSO: Australian club that gave Usain Bolt football trial faces uncertain future