KPA hit back to disarm Ulinzi in KBF playoffs finals at 1-1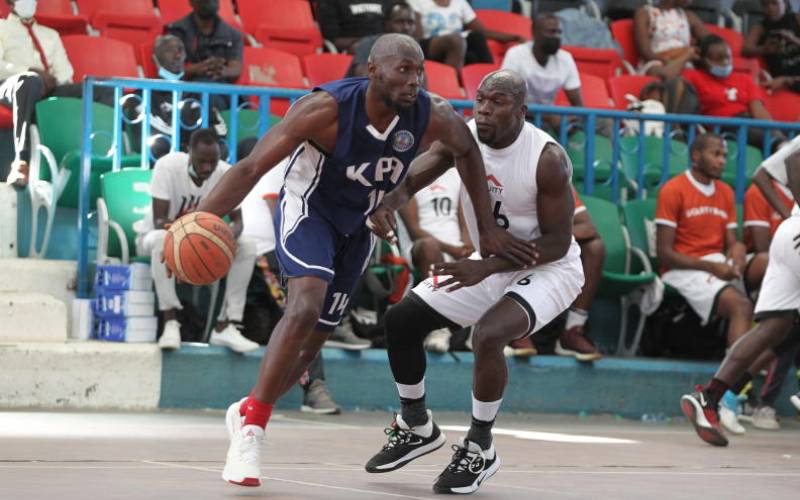 Kenya Ports Authority (KPA) bounced back from Saturday's defeat to edge out defending champions Ulinzi Warriors 69-58 in game two of the delayed 2021-2022 Kenya Basketball Federation (KBF) Premier League playoffs finals played at Makande Gymnasium in Mombasa.
Victory saw KPA tie the series at 1-1 ahead of game three, four and five set to be played in Nairobi this coming weekend.
The dockers started the match on the front foot after taking an early nine-point lead at the end of the first quarter where they outplayed Ulinzi 21-12.
The early set back triggered a response from the champions who tried to hit back with a slim 15-14 display in the second quarter that did less to harm KPA's advantage as the hosts led 35-27 at the break.
In the second half, KPA recorded the biggest lead of the game after a 15-11 performance saw them establish a 12-point lead by the end of third quarter as they led 50-38.
A 20-19 Ulinzi upper hand in the fourth quarter was not enough to alter the final scores as KPA held on to win 69-58 which tied the series at 1-1.
KPA are now back into the series and they will have to beat the defending champions at their backyard if they are to win the championship.
On Saturday, Kenya Morans guard Victor Bosire scored a game-high 36 points to inspire Ulinzi to a 68-66 win in Game One of the best of five series.
"We are happy with how we played. We needed a 1-1 if the results were worse for us and that is what we got.
"Now we have to do it all at home in Nairobi where we believe we will seal the deal," Ulinzi coach William Balozi said after the match yesterday.