Basketball: Achieng ready to help KPA ready to dethrone Equity Hawks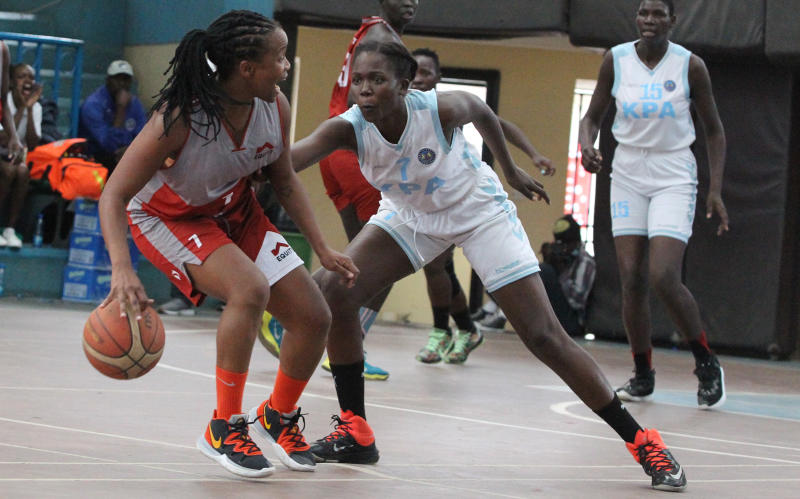 Kenya Ports Authority (KPA) captain Vilma Achieng believes the title is theirs to lose when they host defending champions Equity Hawks in game three and four of the Kenya Basketball Federation (KBF) Women's Premier League playoffs in Mombasa.
KPA are two wins away from reclaiming the Premier League title they last won in 2018.
Trailing 1-0, the dockers staged a brilliant comeback to defeat defending champions Equity Bank 58-45 to claim the second of their playoff finals at the Nyayo Gymnasium last Sunday, to set up a mouthwatering Game Three on Saturday at Makande Gymnasium in Mombasa.
Equity had won 53-51 in the opening match of the best of five playoff series but after tying the series. Each side will aim to win the next two games to wrap up the series.
The regular season leaders have the courtesy of hosting all three remaining matches of the series and Achieng is relying on home-court advantage to propel them to victory.
"Game one was an eye-opener, it made us refocus. Moving forward we are taking one game at a time but the best part about it is that we have to play the last three games at home with our fans. We are therefore preparing for very competitive and fun games this weekend," said Achieng.
Achieng, who was kept quiet in Game One (six points), registered a double-double after dropping 12 points and 12 rebounds to lead KPA to victory in game two.
KPA will be boosted by the return of former national team captain Hilda Indasi, who missed the Nairobi matches, while Equity are hoping that Belinda Akoth will be available for selection after missing out with an injury.
KPA and Equity have dominated the league for the past four years with each winning twice.
KPA won back-to-back titles in 2017 and 2018, while Equity won in 2016 and 2019.
Fixtures
Saturday-KPA v Equity Hawks-Makande Gymnasium, 4pm
Sunday-KPA v Equity Hawks-Makande Gymnasium, 4pm
Results
Equity Hawks 53-51 KPA
Equity Haws 45-58 KPA
Series Tied 1-1