Basketball: Thunder strike down Emyba to reach final
Last updated 9 months ago | By Elizabeth Mburugu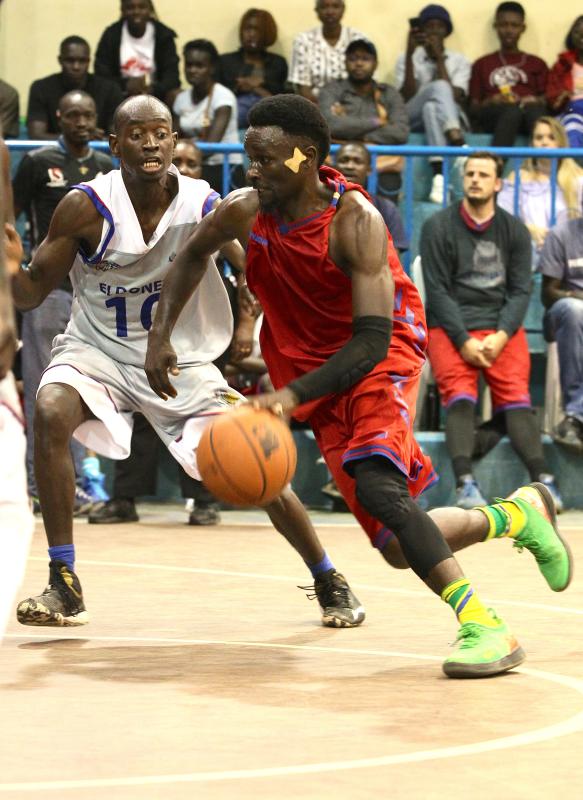 Thunder rallied from a game down to beat rookies Emyba 3-1 in the semis play-offs of this year's Kenya Basketball Federation men's Premier League title chase at Nyayo Stadium yesterday.
Yesterday, Thunder won 73-71 to seal their place in the finals and end debutants Emyba's interest. The win ended Emyba's fairytale run that has seen them go all the way to the semis on their first attempt. Kevin Chogo and Griffin Ligare starred for Thunder with 23 and 22 points.
Emyba's Thomas Kioko sunk a match high 25 but his effort was not good enough to help his side draw 2-2 with Thunder and take the battle to game five.
Emyba squandered a nine point half-time lead to suffer their third straight defeat to Thunder and bow out of the title contest.
Chogo was on fire in the first quarter with his effort helping his side take a 21-19 lead at the break.
Kioko, Fred Odongo and Eric Odhiambo were solid for Emyba in the first period despite the opponents enjoying a three point advantage.
Emyba dominated the second quarter, scoring 23 points against Thunder's 12 and took a 42-33 lead at the breather. On resumption, Kioko would see his side take the third quarter 21-18 and stretch their lead by 12 points.
However, Thunder proved that they are indeed a strong side when they dominated the fourth period to score 22 points, 14 more than Emyba to snatch the victory and seal their place in the final.