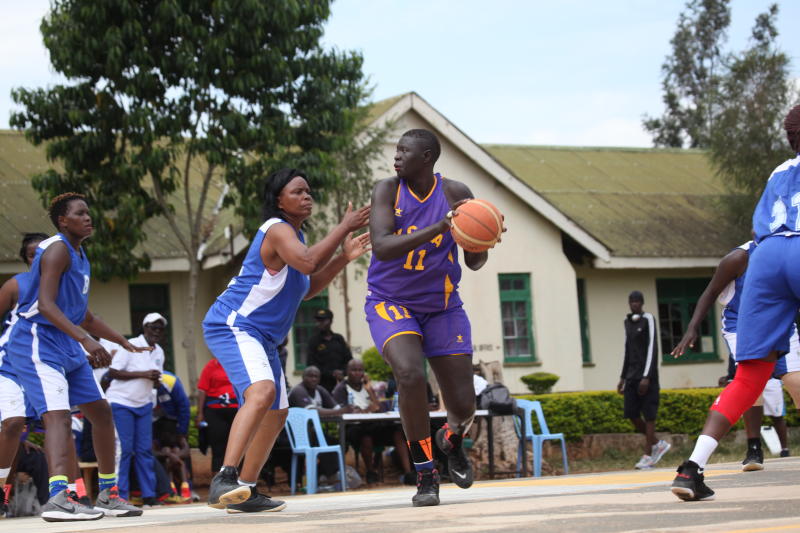 Reigning champions Kenya Ports Authority (KPA) and Equity Hawks women's basketball teams leave for the Fiba Africa Zone Five Club Championships today ahead of the tournament in Dar es Salaam, Tanzania, tomorrow.
Hawks team manager Luise Araka allayed fears that they expect to face a tough challenge as they will miss the services of top player Belinda Okoth, who is nursing an injury she picked during a local league match in May.
SEE ALSO: British Pixon to oversee Kenya versus South Africa encounter
"Belinda Okoth, who was the Most Valuable Player (MVP) in last year's Zone Five championships in Tanzania is nursing an injury which is a major setback to the team. But she is in the travelling squad," said Araka.
Araka said the other players are gearing up to reclaim the title they wrestled from former champions KPA in last year's edition.
SEE ALSO: Arsenal forward Martinelli signs new long-term deal
"We are optimistic of winning the title for the second year despite missing the services of Okoth. We have been at in residential training for one month and we are ready for the tournament," said Araka.
Team coach David Maina is well aware of what lies ahead and he is prepared for the challenge.
SEE ALSO: All COVID-19 tests in Formula One have been negative
Another Kenyan women team KPA left Mombasa yesterday for the championships that runs to next weekend.
The Dockers are enjoying good run having completed the local National Classic Basketball League with an unbeaten record and will be among favourites for the title. The Dockers are leading the local league with 42 points, a point ahead of Hawks who have a game in hand.
Stiff competition is expected from KPA, Hawks, Tanzania's JKL Dolphins and APR from Rwanda. KPA's coach Mike Opel is optimistic of reclaiming the title they lost to Hawks. "I have a good team that is ready to challenge all opponents," said Opel.