World's top guns set for epic battle at Kip Keino Classic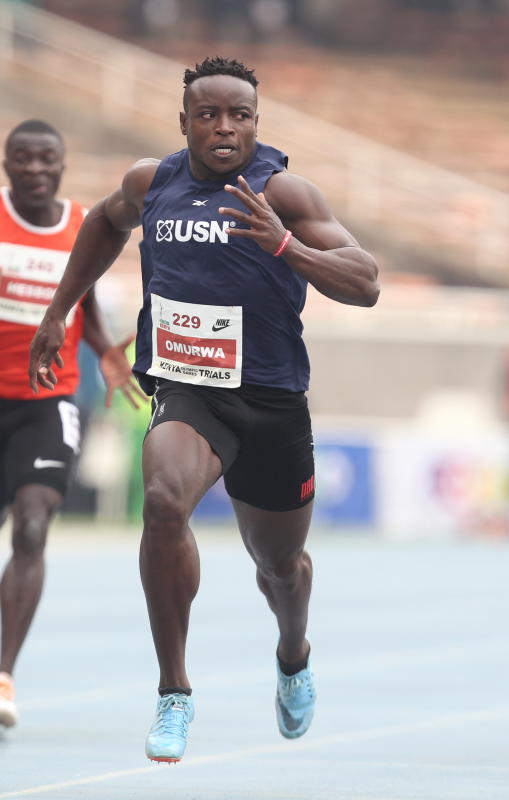 The clock is ticking. And adrenaline levels are running high as the third edition of Kip Keino Classic meet, the World Continental Tour, gets underway at Kasarani Stadium this evening.
The showpiece, which is billed as Africa's biggest athletics meeting this season, will no doubt result into a dogfight inside the 60,000 seater sporting cathedral.
There will be plentiful of mouth-watering clashes on the card as the world's best athletes battle for glory, with athletes expected to set fastest times on African soil.
It will hardly come as a surprise to the athletes over sudden loss of love and affection as global track stars battle for glory in core events at the World Athletics season opener.
Jamaica's three-time Olympic 100m champion Selly Ann Fraser-Pryce will be up against Olympic silver medallist Christine Mboma of Namibia in women's 100m contest.
Fraser-Pryce, who boasts an impressive 10.60 personal best, must be at her best to stop Mboma, who basks in 10.97 seconds best mark. Americans Ray Shannon, who has a season best and all-time mark of 11.24 and Javianne Oliver (10.96) are also itching for glory.
Others on the line up are Patrizia Vanderweken (11.50) of Luxembourg, Rosius Rani (11.33) of Belgium and Bassant Hemida of Egypt (10.97).
Homegirl Maximilla Imali (11.04), a member of the 2018 Commonwealth Games squad to Gold Coast, Australia, is also hungry for the title.
Mboma, who is also the Africa champion, will lead the 200m onslaught as she carries her 21.78 seconds best time to the line up. She will square it out with America's Dezerea Bryant (22.18), fifth at the 2019 Doha World Championships, alongside 2016 Africa bronze medallist Bass Gina (22.58) of Gambia and 2014 Commonwealth Games finalist Rhoda Njobvu (22.68) of Zambia.
Others are Nigeria's national record holder Aminatou Seyni (22.54), Belgium's Imke Vervaet (23.05) and Shirley Nekhubui (23.19) of South Africa.
Millicent Ndoro, who has a personal best of 23.48 seconds and a returnee from maternity, will fly the Kenyan flag in the women's 200m core event.
It will be a different script in women's 3,000m steeplechase core event when two-time world under-20 steeplechase champion Celliphine Chespol (8:59.8) anchor Kenyan squad against Uganda's Olympic champion Peruth Chemutai (9:01.45) and former Africa champion Norah Jeruto (8:53.65), who has since switched her nationality to Kazakhstan.
Former Commonwealth Games champion Purity Cherotich (9:16.91), Edna Cherotich 9:36.68), former world cross country junior silver medallist Rosefline Chepngétich (9:08.23), Fancy Cherono (9:27.30), Jackline Chepkoech (9:26.12) and Caren Chebet (9:42.1) are also in the mix.
The men's 100m showpiece will certainly stand out as the event's show-stopper with three world's cheetahs in Kenya's Ferdinand Omanyala (9.77), men's Olympic 100m champion Marcell Jacobs (9.80) of Italy and silver medallist Fred Kerley (9.84) of USA chasing glory.
Related Topics