Kenyans fall to Ethiopians in world cross country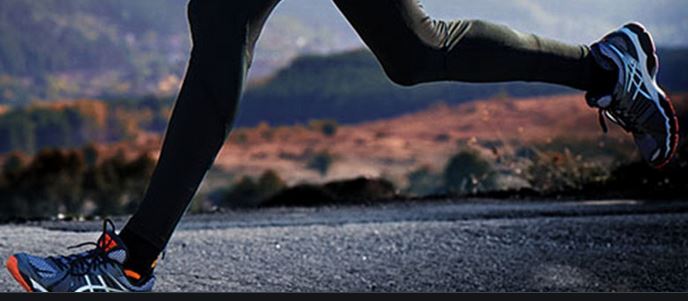 Former world Under-20 5000m champion Beatrice Chebet and reigning World Under-20 steeplechase champion finished third in the men's and women's at the 65th edition of the Campaccio in San Giorgio su Legnano, Milan Italy.
Dawit Seyaum and Addisu Yihune achieved an Ethiopian double at the 65th edition, which was the eighth Gold level meeting of this season's World Athletics Cross Country Tour held on Thursday 6 January.
The 2022 edition of the popular Northern Italian race celebrated the 100th anniversary of the local sports club Unione Sportiva Sangiorgese.
In the women's race, Eritrea's Rahel Daniel Ghebreyohannes took an early lead ahead of a seven-women group featuring Ethiopia's Medina Eisa and Fantaye Belayneh, Kenya's Chebet and Lucy Mawia, Seyaum, Italy's Anna Arnaudo and her compatriot Nadia Battocletti, the European U23 cross country champion. The leading pack went through the 2km mark in 6:38.
Seven runners remained at the front as the pace picked up at 4km with Seyaum changing gear, clocking a split of 2:49 between 4km and 5km. The leading pack was whittled down to five runners at 5km.
Seyaum, Chebet and Ghebreyohannes broke away with 500 metres to go and battled it out for the win. Seyaum crossed the finish line in 18:48, holding off Atapuerca cross country winner Ghebreyohannes by just one second in a close sprint.
Seyaum claimed a back-to-back win after her recent triumph at the Boclassic 5km road race in Bolzano last Friday.
This was the second time Chebet was beaten in the cross country race this season by Ghebreyohannes and had to settle for third place in 18:51 ahead of Belayneh (18:56) and Eisa (19:05) with Battocletti edgding her Slovenian rival Klara Lukan to finish sixth in 19:06.
The men's race, a six-second gap denied Kenya's Emmanuel Korir Kiplagat a clean win that went to Ethiopia's Addisu Yihune.
The first significant move came at 8km when Yihune, Kiplagat, Too, Serem and Kifle picked up the pace and pulled away from marathon runner Faniel by two seconds. Yihune pushed on at the front and increased his lead during the last lap, going on to cross the finish line in 28:39 with a six-second gap over Kiplagat.
The Ethiopian who will turn 19 in March, finished fourth in the 5000m at the World U20 Championships in Nairobi and clocked a PB of 12:58.99 over this distance in Hengelo last June.
At the start, Too set the pace at the front of an eight-man group, closely followed by Serem, Kiplagat, Kifle, Yihune and Faniel during the third lap. They went 4km in 11:46 and 5km in 14:30.
Aouani was the first to drop back at 7km and the leading group was whittled down to seven athletes. Kiplagat then moved to the front ahead of six other runners: Serem, Kifle, Faniel, Too, Yihune and Chiappinelli.
Serem, who won the world U20 gold medal in the 3000m steeplechase in Nairobi last August, won a very close sprint for third place in 28:53, holding off Too. Kifle rounded out the top five in 28:59.
Yihune joined the list of Ethiopian stars who have won the Campaccio race, that includes Haile Gebrselassie, Kenenisa Bekele, Muktar Edris, Imane Merga and Hagos Gebrhiwet.
The race saw a big group featuring Kenya's Vincent Kipkurui Too, Emmanuel Korir Kiplagat and Amos Serem, together with Ethiopia's Yihune, Eritrea's Aron Kifle and Italian runners Iliass Aouani, Yohanes Chiappinelli and Eyob Ghebrehiwet Faniel, go through 3km in 8:43.
Leading results
Women
1 Dawit Seyaum (ETH) 18:48
2 Rahel Daniel Ghebreyohannes (ERI) 18:49
3 Beatrice Chebet (KEN) 18:51
4 Fantaye Belayneh (ETH) 18:56
5 Medina Eisa (ETH) 19:05
6 Nadia Battocletti (ITA) 19:06
7 Klara Lukan (SLO) 19:06
8 Lucy Mawia (KEN) 19:15
9 Anna Arnaudo (ITA) 19:41
10 Eva Cherono (KEN) 19:58
Men
1 Addisu Yihune (ETH) 28:39
2 Emmanuel Korir Kiplagat (KEN) 28:45
3 Amos Serem (KEN) 28:53
4 Vincent Kipkurui Too (KEN) 28:53
5 Aron Kifle (ERI) 28:59
6 Eyob Ghebrehiwet Faniel (ITA) 29:15
7 Yohanes Chiappinelli (ITA) 29:21
8 Iliass Aouani (Italy) 29:45
9 Mohamed Jihnaoui (TUN) 29:49
10 Luca Alfieri (ITA) 29:53?
Related Topics