Half marathon: Kenyans athletes win in Spain
ATHLETICS By Mike Kihaki | December 21st 2021 | 2 min read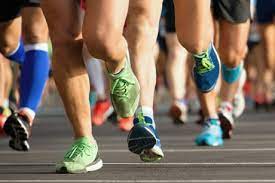 World U18 bronze medalist Edinah Jebitok broke the jinx that has seen Kenyan women miss out on the title since Mercy Cherono bagged back-to-back half marathon titles in 2012 and 2013.
Jebitok dismantled a strong field of elite athletes to win the race at the 41st edition of the Cross Internacional de Venta de Banos that was held on Sunday in Spain.
The 1500m specialist created a wide margin on Amebaw in a matter of a few strides and before midway, it became clear that she would be the eventual winner on her first appearance on Spanish soil.
The 20-year-old, moved 12 seconds faster than her previous 1500m event, going through the bell 38 seconds ahead of Ethiopia's Likina Amebaw, who herself a full minute clearer of a quartet that featured, Spanish trio of Luengo, Fernandez, Beatriz Alvarez and Turkey's Emine Mechaal.
Last-minute withdrawal of Kenya's Eva Cherono gave an advantage to her compatriot Edinah Jebitok who won the race ahead of second-place Ethiopia's Likina Amebaw.
Attention then moved the battle for third place, with Luengo pushing hard throughout the closing lap, trying to leave the others behind.
Men's race category
Burundi's Rodrigue Kwizera grabbed the men's race victory.
The contest opened at a moderate pace, with Spain's Carla Gallardo, Blanca Fernandez and Laura Luengo leading the pack.
Some nine minutes into the race, the Kenyan decided to push a brisker pace and none of her rivals tried to follow in her footsteps.
Japan-based Kenyan Dominic Nyairo had to dig deep in his reserves to bag a win at the 52nd Hofu Yomiuri Marathon where he clocked 2:09.34 on a sprint finish to beat Japan's Daichi Kamino.
Making his debut, Nyairo had not been touted as the favorite of the race, but in the end, it was a fight between Kamino and former Hofu winner Arata Fujiwara.
Elsewhere Kenya's Joan Chepkemoi finished third in 1:09.38 behind Ethiopians Burka and Husan in the 40th Sanyo Ladies Road Race half marathon.
The two Ethiopians Zeyituna Husan and Desta Burka ran side-by-side the entire way, clocking identical splits at every 5 km and both finishing in 1:09:31.
Husan won the race with Burka coming second.
In the 10km women's race in the same event, it was a Kenyan affair as the trio Agnes Mwikali, Naomi Muthoni and Janet Nyiva broke the winner's previous course record of 31:39 set in 2019.
The 19-year-old Mwikali won the race in 31:11 with Muthoni coming second in 31:15, and 17-year-old Nyiva finishing third in 31:21.
Mwikali and Nyiva set the two fastest U-20 times in the world this year, with Nyiva's also the U-18 world leader.??