Kenya bag 160 gold medals at Masters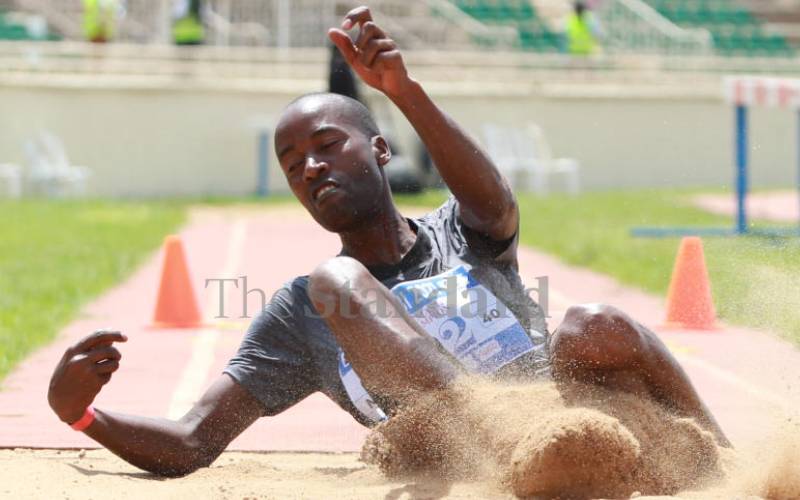 The 13th Africa Masters Athletics Championships came to an end at Nyayo National Stadium in Nairobi yesterday with Kenya topping the continental chart with 160 gold, 41 silver and 7 bronze medals.
Two-time Commonwealth Games bronze medalist Ines Chenonge was among the athletes who immensely contributed to the gold rush on the last day.
Chenonge breezed to the tape to win the women's half marathon in 1:26:12 in the 35-39 category.
It was sweet victory for Chenonge who had failed to defend her women's 10,000m title on Wednesday.
"The 21km category was tough, especially with the early morning rains. But I'm glad I didn't come out of the championships empty handed," she said. After bagging gold in the women's 400m 60-65 category on Thursday, Heptathlone national record holder Caroline Kola jumped 7.26m to win another gold in triple jump.
Kola's national heptathlon record has stood the test of time since she set it in 1994.
Her triple jump national record, set in 2001, was broken by her student Gloria Mulei two years ago.
Men's 800m finals was a Kenyan affair in all the age groups.
Francis Kimei (2:26.31, 60-64), Robert Kibet (2:12.45, 55-59), Barnabas Kibenei (2:24.69, 50-54) and Simon Losaiboi (2:18.40,45-49) were the winners in the discipline.
Kenya went ahead to dominate the 3000m steeplechase men, 2000m steeplechase women, men's javelin and men's 10km road race.