Over 1,000 runners secure their place in Paris 2024's mass-participation marathon after holding off Kipchoge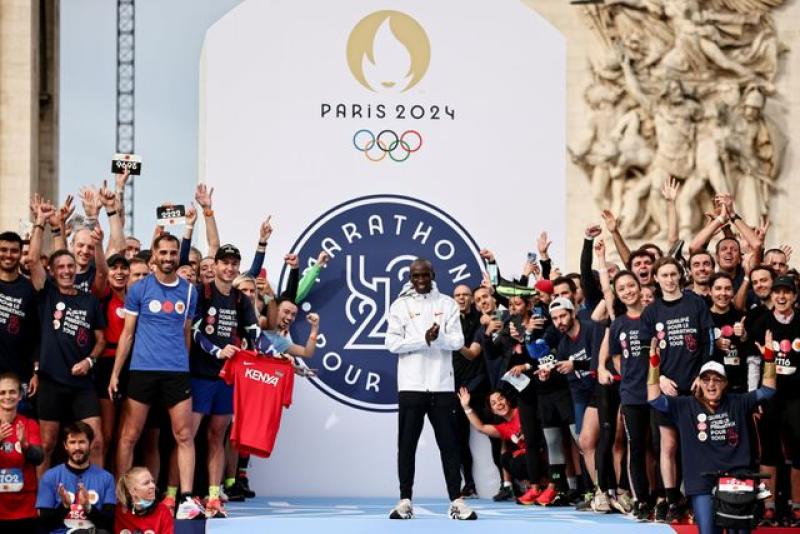 With 1,000 days to go until the Opening Ceremony of the Olympic Games Paris 2024, more than 3,600 runners took to the Champs Élysées to race against Olympic champion Eliud Kipchoge.
The event gave the public a foretaste of the "Marathon Pour Tous", Mass Event Running, which will be the first race in the history of the Olympic Games to be open to the general public.
The race will take place in 2024 on the same day and on the same course as the mythical Olympic marathon race.
Participants set off before Kipchoge in different groups depending on ability today, racing on a course across the Place de la Concorde and the Champs Elysées.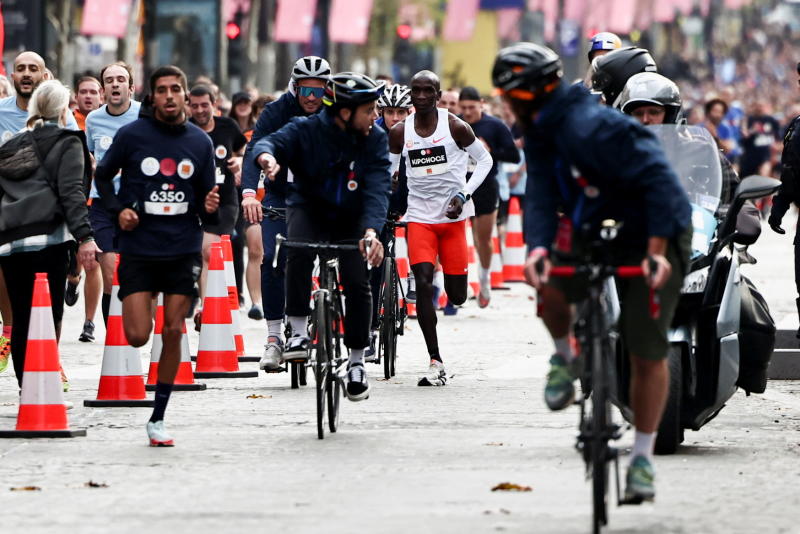 In total, 1,000 runners successfully completed the challenge of crossing the finishing line before the legendary marathon runner to secure their place for the "Marathon Pour Tous", Mass Event Running in 2024.
"This is the first time I am happy to have lost," said Kipchoge, whose marathon world record stands at 2 hours 1min 39sec.
"My defeat is a victory for several hundred people to whom I look forward to meeting in 2024 here in Paris."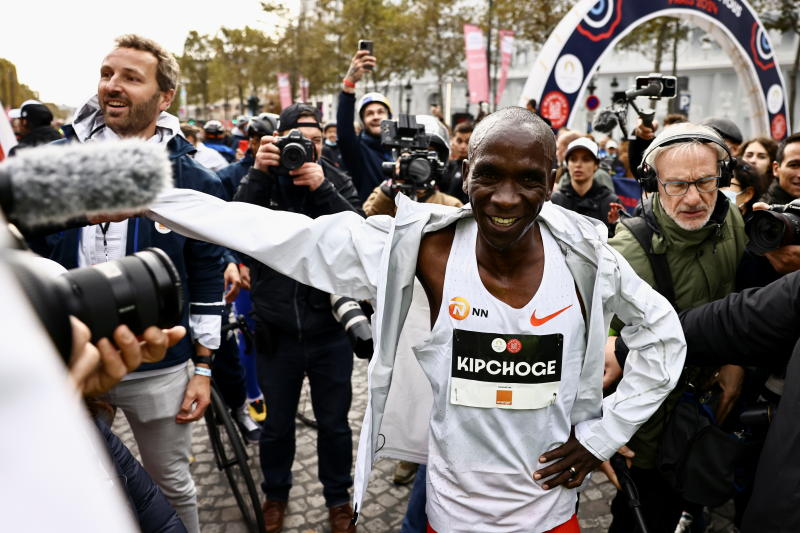 A separate 10km race will also be staged on the day, with Paris 2024 highlighting their desire to actively involve the public in the Games.