DPP Hajj says Gender-Based Violence case hard to prosecute as people known to victims interfere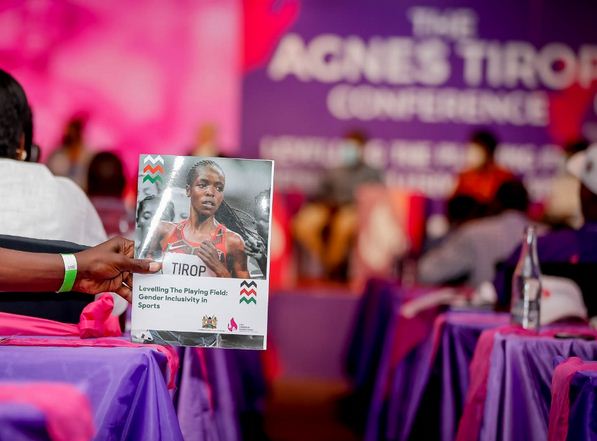 Director of Public Prosecutions Noordin Haji has said his office needs adequate evidence to prosecute gender-based violence perpetrators.
Haji noted that most of the gender-based violence involved people who are well known to the victims who interfered with evidence that could secure convictions.
"Some complainants in gender-based cases are not courageous enough to come out to lodge their cases," said Haji.
He said his office can only present cases to the judiciary when they have adequate evidence.
The DPP spoke at Diani Beach Hotel in Kwale county on Monday during the Agnes Tirop Conference organised by the Ministry of Sports.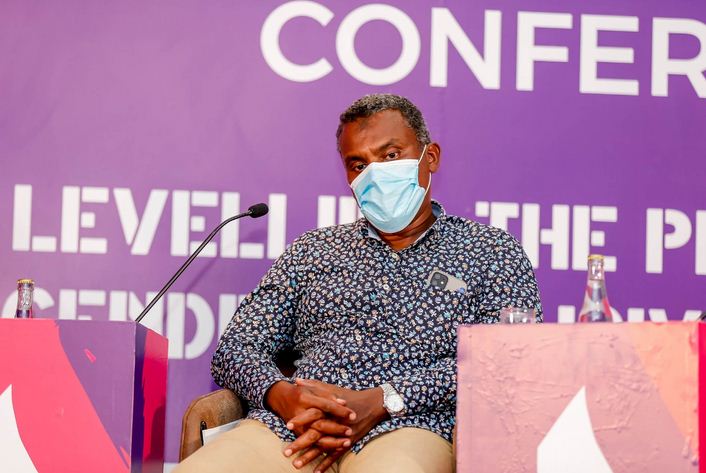 The conference is being held in honour of the late cross country champion Agnes Tirop who was brutally murdered in a suspected case of gender-based violence at her home in Iten, Elgeyo Marakwet County.
"Many people do not have confidence in our justice systems but we are committed to streamlining our systems," said the DPP.
Supreme Court Judge Lady Justice Njoki Ndung'u said cases of gender- based violence have been on the increase especially in sports.
"Parliament needs to pass Bills and adopt policies aimed at promoting gender equality and protection from discrimination within the sports," said Ndung'u.
Public Service and Gender Chief Administrative Secretary (Cas) Ms Linah Jebii said cases of gender based are common especially in sports and there is need to take tough measures to address the menace.
"Gender issues have not been devolved in all counties but the government has partnered with NGOs (Non Governmental Organisations) to establish rescue centers," she said.
She said there are 58 rescue centres across the country three of which are managed by government.
"Plans are at an advanced stage for the Ministry of Public Service and Gender and Ministry of Interior to establish Polycare Wellness Centres across the country, " she said.
She said the Polycare centres will be constructed in all police stations and managed by qualified officers.
"The polycare centres will be similar to Huduma centres where victims will be able to report their cases and examined by trained officers. We shall have police officers, medical officers, psychosocial officers and lawyers among other officers at the centre," she said.
World marathon record holder Eliud Kipchoge said 90 percent of sportsmen and women lack moral values.
"Most athletes brush shoulders with the wrong people. We must instil the right characters in our youth to guide them in the right way, "he said, adding that the government has no option but to put up the right mechanism to fight gender-based violence.
Former world marathon champion Catherine Ndereba who was tasked by the Ministry of Sports to come up with a report on gender welfare in sports was emotional when she handed over the report to Sports Cabinet Secretary Dr Amina Mohammed.
"We interviewed athletes, coaches, technical officials from different disciplines and what I concluded is that exploitation of the youth has been at an alarming rate," said Ndereba as she wiped tears.
"If this report will be implemented by the government, then we shall save many lives. No more silence. We don't want to lose pre-athletes. Time is now to work together and fight gender-based violence," she said.
The CS said the report will be implemented after being analysed by the ministry.
"The government is committed to fighting gender- based violence within the sports sector," Dr Mohammed said.
Sports principal secretary Mr Joe Okudo said the report recommended for more education for female athletes who have faced many challenges including cultural and
emotional abuse as well as lack of equality or equity.
"Enlightening and informing the general public on the need for women participation in sports is important. We want women to be part of decision making and not being barely on the menu," he argued.