Kenyan legend Ibrahim Hussein inducted into NYRR Hall of Fame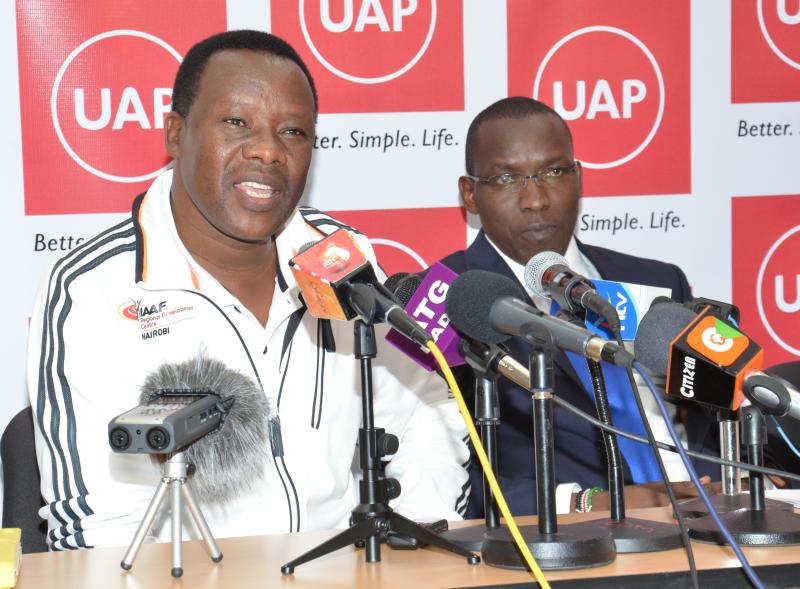 The 50th edition of the New York City Marathon will be special to Kenya as the organiser has announced the induction of legendary athlete Ibrahim Kipkemboi Hussein into its 2021 Hall of Fame.
The New York Road Runners (NYRR), the organiser of NYC Marathon, in a statement, said Hussein is among five athletes inducted to this year's Hall of Fame Class.
Hussein, 63, is the only African in the list. Other athletics icons named by the organiser are: Gary Muhrcke, Liz McColgan, Kurt Fearnley and Shalane Flanagan.
According to the organiser, the five achievers in athletics will represent each decade of the NYC Marathon's history.
The 2021 edition of the NYC Marathon takes place on November 7, and will be the final World marathon major this year.
Hussein was named for being the first Kenyan winner of the New York City Marathon in 1987 in 2:11:01.
He represents the history of the second decade of the NYC Marathon in the Hall of Fame.
"During his career, he finished in the top 10 in all four of his New York City Marathon appearances and won the Boston Marathon three times (1988, 1991, 1992)."
"He represented Kenya in the marathon at the Seoul 1988 and Barcelona 1992 Olympics. Since his win in New York, 17 other Kenyan athletes have gone on to win the New York City Marathon," the NYRR statement said.
The NYRR Hall of Fame was established in 2011, to honour figures in road running.
Gary Muhrcke, an 81-year-old American legend and former New York City fireman was inducted for being the first New York City Marathon winner in 1970. He ran 2:31:38 and represents the history of the race's first decade.
Liz McColgan of Scotland raced to victory at the 1991 New York City Marathon in her marathon debut in 2:27:24, more than three minutes faster than any other woman who had run their marathon debut, at the time.
McColgan represents the third decade of the NYC Marathon history.
Kurt Fearnley of Australia, who has five New York City Marathon titles (2006, 2007, 2008, 2009, 2014) to his name is in the prestigious list and he represents the fourth decade.
Away from the induction to the Hall of Fame, the Abebe Bikila Award is set to be presented to two-time Olympic champion and Marathon world record holder, Eliud Kipchoge.
Kipchoge was named winner of the award courtesy of a foundation he established last year and officially launched last month.