Never-ending battle of North Rift counties to be recognised as home of athletics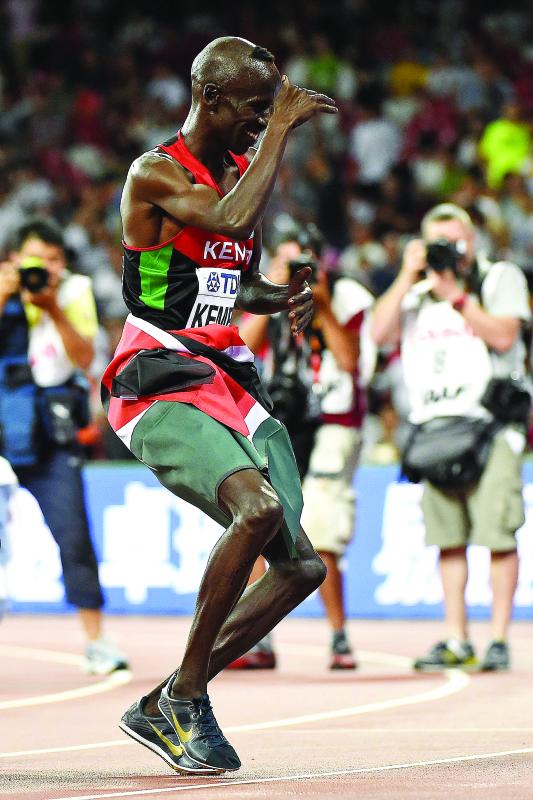 There has been intense battle between three athletics-rich counties in the North Rift over the 'home of champions' tag.
But after fierce political mind games, Elgeyo Marakwet patented the name 'Home of Champions' outsmarting Nandi and Uasin Gishu Counties who were claiming it. Uasin Gishu is 'The Champions' while Nandi is the 'Source of Champions'.
The battle for bragging rights started when the devolved county government units were established.
Nandi opted to pick up the Source of Champions tag since the region stands out as home to most of the pioneer athletes in the country. They include Kenya's first Olympic champions in Amos Biwott (3,000m steeplechase) and Kipchoge Keino (1500m) in 1968 in Mexico City.
The county has produced generations of world beating athletes in the last 61 years.
Nandi County's sons and daughters have not only wowed the world but maintained a strong athletics tradition that has seen them bask in a number of Kenya's firsts.
Keino was the first Olympic gold medallist in 1968, Pamela Jelimo became first Kenyan woman Olympic gold medallist, the late Some Muge emerged as the first Kenyan to win medal at the IAAF World Cross Country Championships in 1983 and Ibrahim Kipkemboi Hussein, the first African to win New York Marathon in 1987.
Marathoners Eliud Kipchoge, Amos Kipruto and Peres Jepchirchir were athletes from Nandi County in the Tokyo Olympics team.
But Nandi County's athletics might shot into the limelight when the late Bartojo Rotich reached semi-finals in 400m hurdles at the Olympic Games in Rome in 1960.
Keino, who comes from Kabirirsang village, then made his first appearance in global athletics at the Commonwealth Games in Perth, Australia, in 1962.
In 1968, Keino won 1,500m gold as he anchored Kenya into winning 11 medals that included gold medal from Amos Biwott in 3,000m steeplechase in the Olympics in Mexico –an indicator that there had been a steady progression in Nandi County athletics between 1962 and 1968.
Mike Boit (800m), Mike Murei (400m) and Cosmas Murei (800m) flew the Nandi County flag in 1972 Olympic Games in Munich, Germany.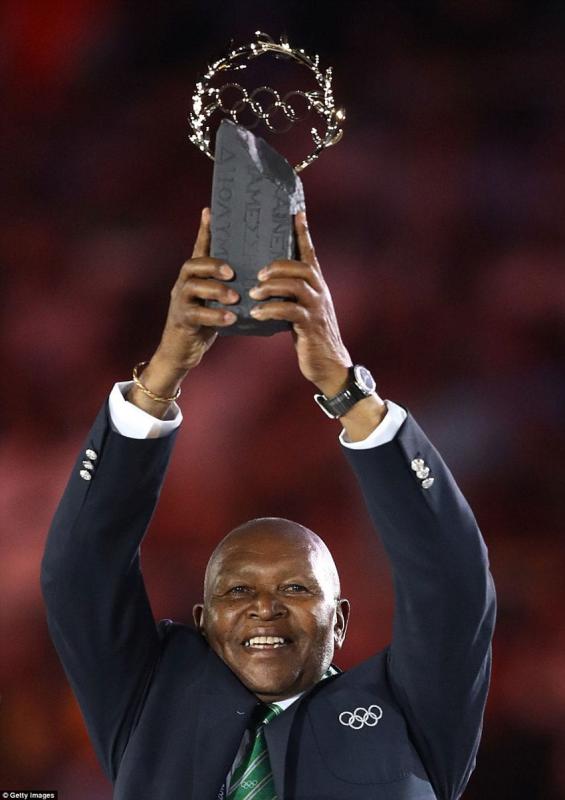 But there has been a generation of world-famed 800m athletes from Kabirirsang village.
Kabirirsang, located in the heart of the tea-rich farmlands, has lived up to its billing as a seedbed of elite sprinters, who reside within a three-kilometre radius of the village.
The village boasts a collection of more than 30 medals as the globe's best 800m talents have established a strong empire here, turning the two-lap race into Kenya's number one track specialty. It has the highest number of Olympic, World, Commonwealth and Africa 800m champions in the race's history.
For 13 years, Kabirirsang basked in the world record –then held by Kenyan-turned-Dane Wilson Kipketer–Sammy Kosgei dominated the Africa 800m all-time best time for 24 years.
The tiny hilltop village near a main road is an unremarkable place in the highlands with evergreen tea plantations, a typically small, rural area that would normally not warrant a passing glance. But Kabirirsang stands out naturally special, spawning not one, not two, but a bulk of 800m champions that would be the envy of most nations.
This is the birthplace of Henry Rono, the man who broke four world records (3,000m, 3,000m steeplechase, 5,000m and 10,000m) in just 81 days in 1978, former world champion Janeth Jepkosgei and Wilfred Bungei, the 2008 Olympic 800m champion.
A stone's throw away from Bungei's home, lives 2004 Athens Olympian Timothy Kiptanui, while a closer look yields more champions in middle distance running.
About two kilometres to the west is the ancestral home of former world 800m record holder Wilson Kipketer of Denmark and Keino, the first man to break the 3,000m steeplechase record in 1965.
Talent hub
Some three kilometres to the East is home of former African 800m record holder Sammy Kosgei and Olympic silver medallists Peter Koech (3,000m steeplechase) and Ben Kogo (10,000m).
Interestingly, US-based Henry Rono is a first cousin of Bungei's mother while his grandfather is a brother of Kipketer's grandmother.
Then came the late Some Muge, who was Kenya's first medallist at the IAAF World Cross Country Championships in 1983. The late Some Muge sons have produced spectacular sights to behold in track and cross-country running –just like their father, who was Kenya's first medallist at the IAAF World Cross-Country Championships in 1983.
Mathew Kisorio and Peter Kimeli were in the national junior team to IAAF world cross-country championships in Edinburgh, Scotland, in 2008.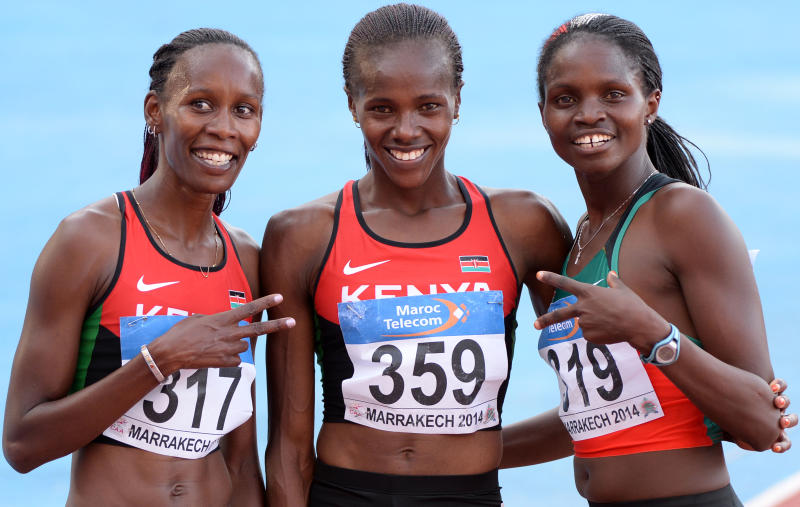 Their immediate younger brother Nicholas Togom won gold at the Africa cross-country in Cape Town in 2011.
On their footsteps of the late Muge was Ibrahim Hussein, who was Kenya's first man to win Boston Marathon in 1988. He is the older brother of Mbarak Hussein, a naturalised US citizen who is an elite Master's marathoner with two top five finishes in Boston (fifth in 2001 and fourth in 2002).
Sammy Kosgei had been the Africa record holder since 1984, at 1 minute 42.28 seconds, before David Rudisha broke it at the IAAF Grand Prix meeting in Rieti, Italy, in 2009.
Other stars are former Africa 5,000m silver medallist Isaac Songok, former 5,000m Commonwealth champion Augustine Choge, Atlanta Olympics 3,000m champion Joseph Kipketer and world 1,500m silver medallist Bernard Lagat, now an American.
Hussein was the first Kenyan non-political figure to be featured in the prestigious Time magazine in the United States of America in 1992 ahead of the Barcelona Olympics.
He is among the American dream students together with Mike Kosgei who ruled in the '70s and '90s. In the 1990s, naturalised Bernard Lagat, winner of the 1500m gold for US, reigned.
Barnaba Korir, the Nike Inc representative in Kenya and an agent with a sports, arts and entertainment Brussels-based firm, Golazo Sport, is another American dream athlete from Nandi County.
Elgeyo Marakwet picked up athletics later since colonialists ventured into the region quite late.
Yusuf Keitany, an elder and politician in Elgeyo Marakwet, said the county opted the home of champions label due to its conducive atmosphere for athletics training.
"Elgeyo Marakwet, especially Iten town is situated in a high altitude area which is good for athletics training. Athletes all over the world flock to the town to train. Many others have relocated and even settled in Iten to reap benefits of altitude training. They regard the place as their home.
"More than 6000 athletes reside in Iten. Remember the county is a home of diversity. Paragliders from around the world also train along the Elgeyo escarpment," said Keitany.
Elgeyo Marakwet also established itself as the production chain of 3,000m steeplechase race champions.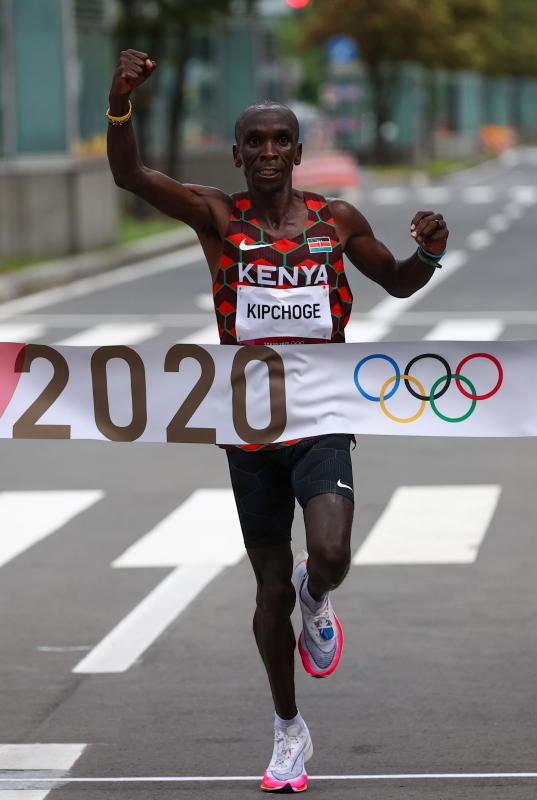 World beaters
Having dominated the global charts for nearly three decades and still producing top steeplechasers, a sleepy area in Elgeyo Marakwet has producing world's top steeplechasers.
Kamoi and Chesubet primary schools, which are in the heart of the county and within a five-kilometre radius of each other, are the seedbed of elite steeplechasers in the world.
The two schools boast a high collection of Olympic, World, Commonwealth and Africa 3,000m steeplechase champions in the history of the race.
Former world record holder and three-time world champion Moses Kiptanui is a leading star from the Chesubet factory. Reuben Kosgei, Brimin Kipruto and Ezekiel Kemboi, whose careers started at Chesubet, are among the few athletes who have won the Olympic Games and world championships steeplechase titles.
In their early days, Kiptanui and Kenyan-turned-Qatari Saif Saaeed Shaheen of Qatar – formerly Stephen Cherono –improvised with desks and twigs as barriers.
Former world and Olympic champion Brimin Kipruto, two-time Olympic champion Ezekiel Kemboi and Kenya's first World Junior champion Gladys Kemboi were in Kenya's team to the 2009 Berlin world championships –a record team squad from the area.
But the region no longer produces such stars.