Eldoret City Marathon embraces technology as stars eye top prize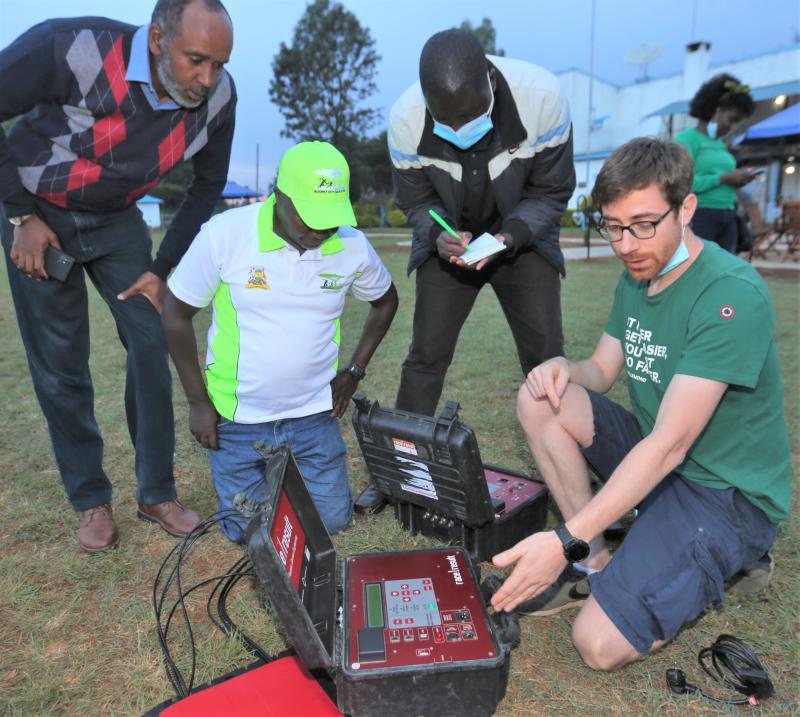 As at least 1,000 athletes will run at the Eldoret City marathon today, a technology that defines the race's international status will be in use – for the first time in the competition.
The radio-frequency identification (RFID) electronic timer named Race and Result Machine dispatched by a Belgian firm will be literally in action in the third edition of the star-studded event.
It will be a momentous shift from the old-age stop watches as the Eldoret race lives up to its billing as an international race.
The RFID timing technology shipped from Belgium arrived in the country in March, just days before the Eldoret City Marathon was postponed.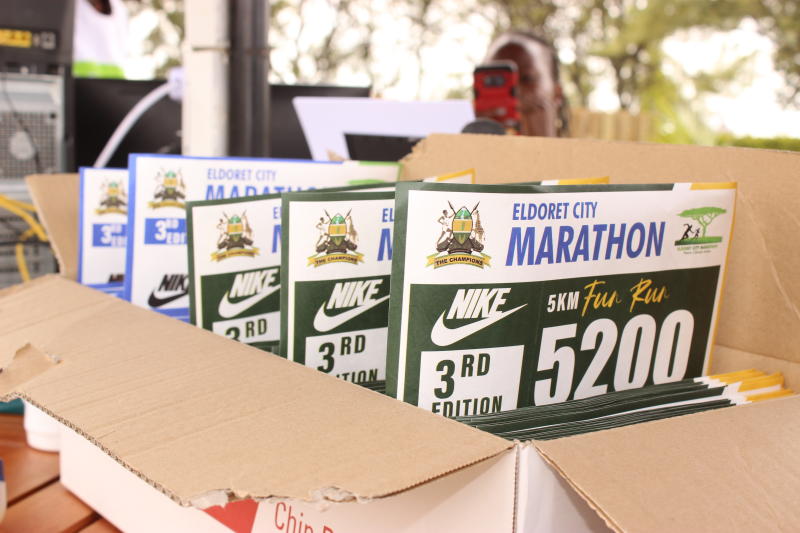 For marathon debutants, the technology will be exciting, but for experienced athletes, the RFID technology is a common encounter because the technology has been in use for nearly 20 years.
The technology deployed in today's marathon is a German model, operated by three Belgians who arrived in Eldoret on Friday.
"We made efforts to ensure this technology is used at the Eldoret City Marathon. The times will now be recognised by World Athletics and that means the race is international," race director Moses Tanui said ahead of the marathon.
How does it work in a marathon?
An operator Colonval Nicolas says the technology uses sim cards, antennae, modems and sensors to transmit real-time results to a server during a race.
Nicolas explains that a machine (in a box) with an antenna is placed on specific places along the course and a mat that athletes will cross is placed across the road.
During a demonstration to the Standard Sport of how the technology works, Nicolas said participants are given a bib number containing two microchips which will be detected by the technology when the athlete crosses the mat.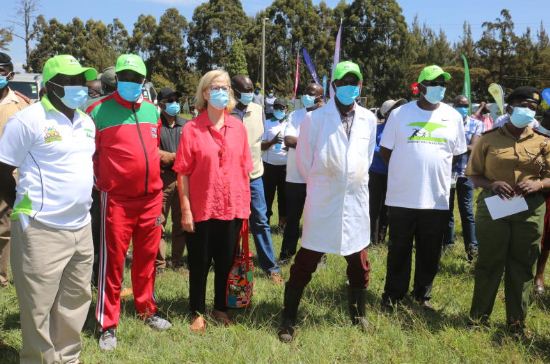 He says the technology is placed on strategic locations on the course for race analysts to record splits.
In a full marathon for instance, the technology must be placed on the start, the 21km mark and the finish line, and depending on the number of gadgets deployed in the race, 5km marks are always given a consideration," he said.
"The box containing sensors and sim cards, detect the micro-chips affixed in each athlete's and collect data which is transmitted to the server every two seconds. It records the bib number and the time the athlete crossed the mat containing sensors," Nicolas explains.
He said six of the boxes and mats are in use in today's marathon.
"An athlete has two microchips on the bib just for a back-up. One micro-chip can still do. The antennae are connected to decoders," Nicolas said.