Wait, it's hours away before stars battle at Eldoret City Marathon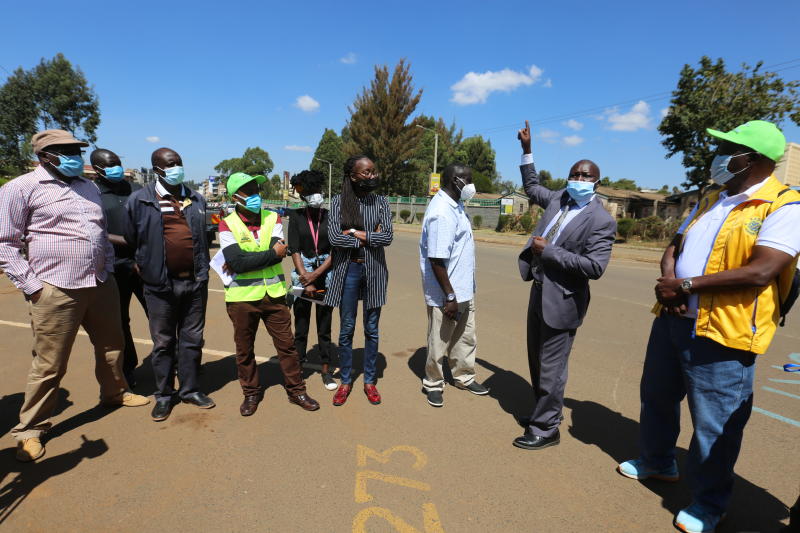 On Sunday around 7am, the stars will have gathered at the athletics universe; all ready to collide in the most spectacular fashion imaginable.
The third edition of Eldoret City Marathon, which brings together a mix of experienced and budding road racers, will no doubt send adrenaline levels racing high.
But amid Covid-19 restrictions, road race big shots will engage in an impossibly brilliant battle as millions of fans follow the action live on KTN from far and wide.
It's just three days before top finishers take home Sh3.5 million as action on Africa's highest paying 42km race unfold.
Yesterday, organisers were putting final touches on the ground. One distinctive feature will certainly stand out on the finish line: there is a huge following from finish lines at the world's oldest marathons like Boston, New York and London.
New York Marathon has the finish line in Central Park, Boston Marathon has it in Boylston Street while London Marathon has always remained at the Mall.
History and rich cultural heritage defines finish lines in major marathons around the world.
The Eldoret marathon's finish line is between the Zion Mall and TAC centre, just a stone's throw away to Uganda Road -the road linking Kenya, Uganda, Burundi and Rwanda.
To position the marathon among the world's biggest marathons, the organisers of the Eldoret City race are in a bid to set the traditions of world's big races.
The race held in Eldoret, the spiritual home of world athletics certainly attracts huge following. From world 42km record holders Eliud Kipchoge and Brigid Kosgei, to 3000m steeplechase maestro Ezekiel; all have their homes in Eldoret.
"This year's edition is happening at an extraordinary period due to the Covid-19 restrictions. The finish line will have our officials and invited guests. But we will give our former winners a special consideration if they choose to turn up at the finish line," Eldoret City marathon race director and two-time Boston Marathon winner Moses Tanui said.
"This is the region where many world beaters come from and we are in talks with our stars. We are in talks with Eliud Kipchoge. We have urged him to show up, to cheer the participants on Sunday."
He said the long list of world and Olympic champions as well as reigning and former world record holders from the region will be accorded special attention in future editions, as the race seeks to stamp its finish line traditions.
At the Boston Marathon, for example, the finish line has become a landmark. Just like the Eldoret City marathon, it is repainted each year ahead of the historic race.
From incredible triumphs and personal bests the Boston Marathon's finish line is a hallowed place for many marathoners comprising Sharon Cherop, the inaugural Eldoret City marathon winner.
At the London Marathon, rules at the finish line have become the race's culture.
Athletes taking part at the London Marathon always exit the finish at The Mall immediately after crossing.
If it's raining, participants shelter and change at Waterloo Place underground car park, which is signposted.
There are also special areas at Horse Guards Road and Horse Guards Parade, which are divided alphabetically to help athletes locate their family members.
Apart from Kipchoge and Brigid, the North Rift region is a home to track and road maestros such as 3000m world record holder Daniel Komen, former marathon record holder Denis Kimetto and Vivian Cheruiyot who will represent Kenya at the Tokyo Olympic Games, among others.
On Saturday, a tree planting exercise will be held in line with the Climate Action theme.