No retreat, no surrender for marathoners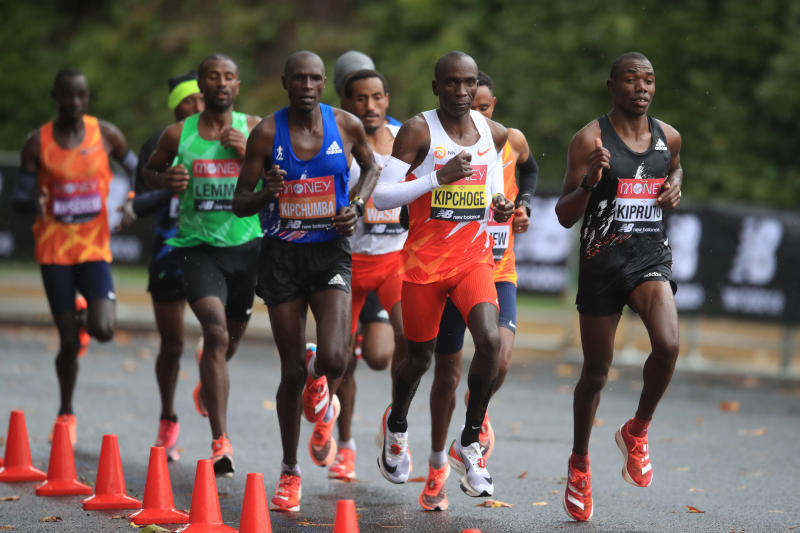 Tough times call for tough measures.
And that clearly captures Kenya's marathon squad's bid as they prepare for the Olympic Games that run in Tokyo on July 24-August 8.
With Covid-19 having dealt a blow to the sporting world, athletes still harbour and nurse huge dreams: to compete in the biggest multi-sport bonanza on earth; the Olympic Games.
World marathon record holder Eliud Kipchoge, world marathon bronze medallist Amos Kipruto, London Marathon runner-up Vincent Kipchumba and Boston Marathon winner Lawrence Cherono will lead men's onslaught in Tokyo.
World marathon record holder Brigid Kosgei, 2020 Valencia Marathon winner Peres Jepchirchir, world marathon champion Ruth Chepngétich and 2018 London Marathon winner Vivian Cheruiyot will fly the women's flag.
Kipchoge, the Olympic marathon defending champion, will compete in the NN Mission Marathon race in Hamburg on April 18.
More than 70 athletes will battle to secure their spot for the Summer Olympics in Tokyo in the race.
But Kipchoge remains optimistic; "Over the past months, we have learnt that we need to be flexible and stay positive. With this in mind, I thank everybody involved from the organisation, to sponsors and my fellow runners."
"We need to keep working hard and remain with positive minds. This race is really important; it is a positive thing for the fans to see that life continues during this pandemic."
Kipruto, a former Rome Marathon winner, still draws inspiration from former world marathon record holder Paul Tergat.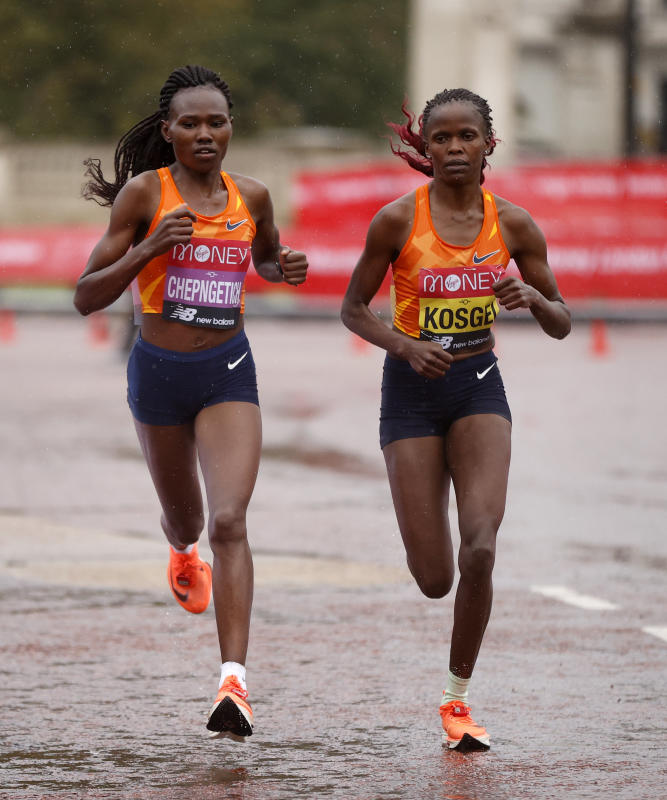 He said he picked his running skills from Tergat and former Olympic marathon champion, the late Sammy Wanjiru.
The 28-year-old athlete said he watches their clips online especially ahead of major races.
"I love their fighting spirit especially in the final stages of races. They produced unexpected victories. In most cases, I watch their clips to pick up some tactical skills," said Kipruto, runner-up at the 2018 Berlin Marathon.
His memorable clip is that of Wanjiru battling Ethiopia's Tsegaye Kabede at the 2010 Chicago Marathon.
"In that clip, Wanjiru was behind at 35km, but he produced a powerful kick in the last two kilometres. It clearly shows that while competing in a marathon, you must have courage and stamina to run faster than expected," said Kipruto.
Two-time world half marathon winner Peres Jepchirchir longs to go one better at the Olympic Games.
Jepchirchir, the women-only world 21km record holder, said she hopes to win a medal at the Olympics.
"I have not competed at the Olympic Games but I am heading to Tokyo for one and the most probable medal; gold. I have been yearning for it and this is the time," said Jepchirchir.
"I know the race won't be easy for me to win gold but I will try my best. My teammates are a serious threat."
Not bad for an athlete with zero track records. She is in the same club with former world marathon record holders Dennis Kimetto, Wilson Kipsang and three-time Amsterdam Marathon winner Wilson Chebet.