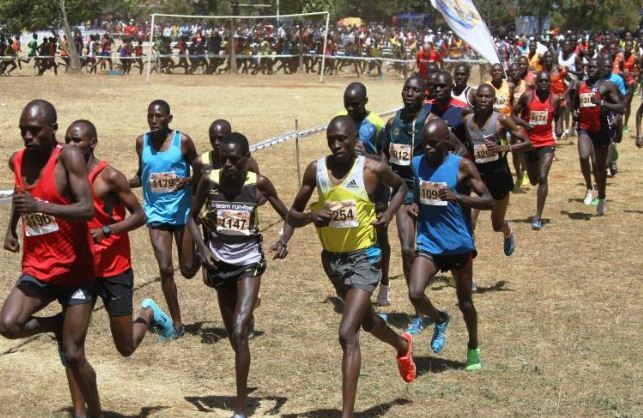 The 30th edition of Eldoret race will take place on January 31
Participants who are under 12 years will not take part to minimise crowding at the venue.
Eldoret's oldest show – the Discovery Kenya cross country - will be held at the end of the month, but without the fun and children races.
Discovery Kenya cross country is touted as the race that has produced athletics stars and has continued to attract elites for the last 30 years.
Being ran at the iconic Eldoret Sports Club, Discovery Kenya cross country was the only athletics show that was staged in 2020, before sports competitions were cancelled in an unprecedented move to prevent the spread of Covid-19.
This year's race will no doubt electrify Eldoret – the town christened The city of champions on January 31, according to organisers.
The venue, the Eldoret Sports Club, is famed for being one of the most challenging courses in the country.
A 10-metre muddy barrier and artificial heaps made athletes sweat during the 2019 national cross championships, making it the best course to test endurance.
Top Kenyan guns have gone ahead to chalk up victories after testing their strength and gaining confidence at the Discovery Kenya cross country.
From women marathon world record holder Brigid Kosgei to multiple 10,000m world champion Vivian Cheruiyot, two-time Paris marathon champion Paul Lonyangata and former world half marathon champion Bedan Karoki, Discovery Kenya cross country has become the pot where Kenyan talents are brewed before being served to the world.
Former Beijing marathon champion Valary Aiyabei has also been a common participant in the Rosa Associati-sponsored Discovery Kenya show.
In 2018, Brigid Kosgei ran away with the senior women's title after cutting the tape in 27:30, ahead of training mate Vivian Kiplagat, who finished second after clocking 27.39. Valary Aiyabei was third in 27.49.
Although she had conquered other marathons including Porto and Milano City in 2015 and 2016 respectively, after recording victory at Discovery Kenya, Brigid went ahead to stamp her authority.
Three months later that year, she won silver on her debut in the London marathon. She later surprisingly sprinted to victory at the Chicago marathon.
And later in 2019, she went back to London to clinch the title on her way to a world record breaking win in Chicago.
When Vivian Cheruiyot was still struggling to make a name in 2001, she chose to try her luck at the Discovery race and won the junior women title. She was then a 17-year-old school girl.
Cheruiyot later became one of Kenya's decorated athletes who sustained a long career, winning an Olympic gold medal in 5,000m, two world championships in 10,000m and 5,000m, three world cross country titles capped with a Commonwealth Games gold as well as a world major marathon win.
Paul Lonyangata was sixth in the senior men's race in 2014 won by Bedan Karoki, but still went ahead to stamp his authority in Paris and Shanghai marathons.
World Under-20 10,000m champion Rhonex Kipruto, former Boston marathon winner Sharon Cherop and former 5000m athlete Sally Chebiego are among athletes who have competed at the cross country.
Nicholas Kimeli and Lydia Jeruto emerged victorious in last year's race.
Veteran coach David Leting, who is one of the organisers of the race, said yesterday preparations at the venue were ongoing.
"Our preparations are at 80 per cent. We will only have four races; senior men and women and junior races (men and women)," he said.