How world records tumbled despite Covid-19 disruption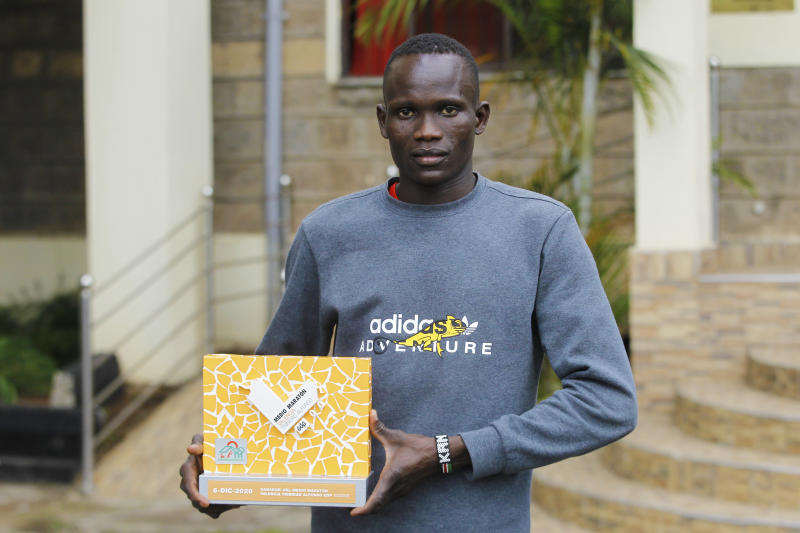 Good training, wavelight technology and improved shoes resulted in impressive shows.
2020 season started with high hopes before Covid-19 pandemic hit the globe.
But it ended with a rich history thanks to technological advances in athletics and, of course, the prolonged rest and recovery periods.
The crisis ravaged training and competitions. Training camps in the country were dealt a big blow as athletes stuck to online training instructions from their coaches in what is becoming a new normal.
Amidst the pandemic, some world records tumbled in the few competitions available in a disrupted season.
Sports analysts say training, wavelight technology and shoes resulted in the brilliant showing.
From 10km to half marathon then 5,000m and 10,000m, world records were broken in an unprecedented rate
Kenya's Kibiwott Kandie, the world half marathon silver medallist, was the latest star to strike a world record at the Valencia Half Marathon on December 6.
The 24-year-old athlete set the world half marathon record of 57:32, shaving 29 seconds off the previous mark of 58.01 record set by Geoffrey Kamworor in Copenhagen in 2019.
Kandie overcame strong challenge from world half marathon champion Jacob Kiplimo of Uganda and Kenya's Rhonex Kipruto who made his debut in the 21km race at the Valencia meet.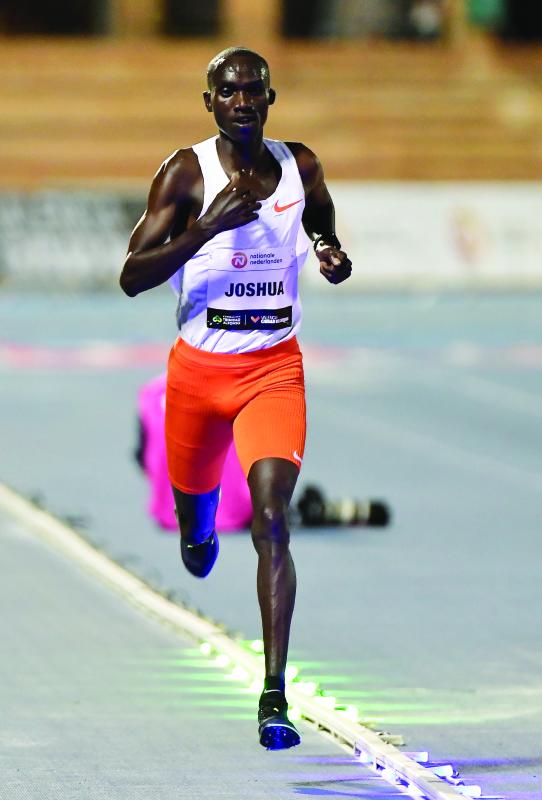 Kiplimo and Kipruto took second and third places in 57:37 and 57:49 in the tough contest where four athletes ran under 58 minutes.
Kandie finished second in the World Half Marathon Championships before ending the season with a world record.
Earlier in January, even before Covid-19 restrictions were enforced, world Under-20 10,000m champion Rhonex Kipruto started off the season on a high note by smashing the world record at the 10km Valencia Ibercaja, a World Athletics Gold Label road race.
Kipruto, 20, and the reigning world 10,000m bronze medallist, slashed 14 seconds off Uganda's Joshua Cheptegei six-week-old world record which was yet to be ratified. Cheptegei had shattered the record in the same city – Valencia.
It was at the same day at the Dutch city that world 10,000m champion Sifan Hassan also set a new one-hour world record after racking up a distance of 18,930m dethroning the previous holder Dire Tune of Ethiopia whose record stood at 18,517m.
Kipruto produced a solo run after five kilometres steadily stepping up the pace before slightly slowing in the seventh-kilometre mark. He wound up the eighth kilometre in 2 minutes 36 seconds.
It became apparent that Kipruto was headed to shatter Cheptegei's record when he passed 8km in 20:11.
It was a fast race where athletes proved energetic, with the race kicking off at a brisk pace of 2:38 for the opening kilometre.
Five favourites comprising Kipruto and Benard Kimeli of Kenya, Ethiopia's Chala Ketema Regasa and Switzerland's Julien Wanders perfectly paced by Shadrack Kosgei and Jacob Kiprop formed the leading pack. The group crossed the 3km mark in 7:59.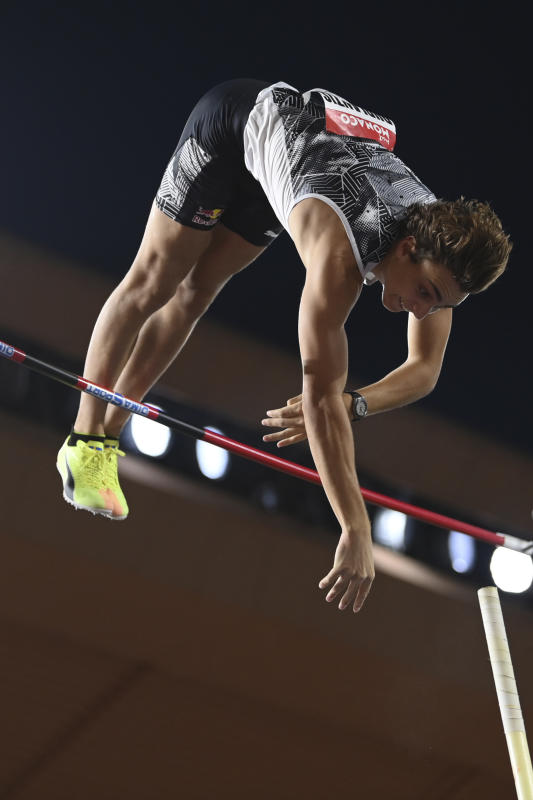 It was also a stellar season for Peres Jepchirchir who broke the women-only half marathon world record before smashing her own mark.
Jepchirchir smashed the women-only race world record in the half marathon in Prague earlier in September before bettering it a month later at the World Half Marathon Championships in Gdynia, Poland, in October.
The 26-year-old Kenyan clocked 1:05:34 at the Prague Half Marathon, shattering the previous record of 1:06:11 set by Netsanet Gudeta of Ethiopia at the World Half Marathon Championships in 2018.
Her time of 1:05:16 was 18 seconds inside the previous women-only mark she had set seven weeks earlier in Prague.
"I was thinking of running maybe 1:04:50, but I'm so happy…. The last five kilometres, I was really tired. My plan was to run well, because I was well prepared." Jepchirchir said after the Prague world record win.
Four years after clinching her first 21km title in Cardiff, Jepchirchir pulled away in a dramatic last lap, out-sprinting Germany's Melat Yisak Kejeta to take victory in favourable weather conditions in Gdynia.
It was not long before Cheptegei (26:11.00) and Ethiopia's Letesenbet Gidey (14:06.62) produced a record breaking run in Valencia that set tongues wagging on technological advances in athletics.
Uganda's Cheptegei broke the 10,000m world record and Ethiopia's Letesenbet Gidey set the 5,000m women's world record.
Cheptegei finished the 25 laps in an average of less than 63 seconds each to stop the cross the finish line 26:11.00, breaking a 15-year-old record set by Ethiopia's Kenenisa Bekele in Brussels in 2005.
Cheptegei went ahead to shatter Bekele's 10,000m world record shaving off 6.53 seconds off the Ethiopian's previous mark of 26:17.53.
Barely 55 days earlier (before breaking the 10,000m world record) at the Wanda Diamond League meeting in Monaco, Cheptegei had smashed the 5,000m world record, also set by Bekele, and had stood for 16 years.
Cheptegei took two seconds off the previous record, clocking 12:35.36.
The 2019 World 10,000m champion reportedly needed 80 hours to travel from Uganda for the Diamond League meet.
"It took a lot in my mind to keep being motivated this year because so many people are staying at home, but you have to stay motivated," Cheptegei told the media after breaking the 5000m world record.
He added: "I pushed myself. I had the right people with me, the right coach."
Cheptegei, 23, went to Monaco as the 73rd-fastest man in the history of 10,000m and with a personal best of 12:57.41.
But he audaciously declared before the Monaco meet that the world record was his goal, given the Olympic Games had been pushed to next year.
Dr Kipchumba Byron, a Kinesiology and sports management expert, said use of wavelength technology and adequate resting period during the Covid-19 pandemic was quite helpful.
"The wavelight technology prepared athletes for fast pacing. It is controversial and it remains to be seen whether it will be used at the Olympic Games next year," said Kipchumba.