American dream put on hold as virus forces Kenyans to wait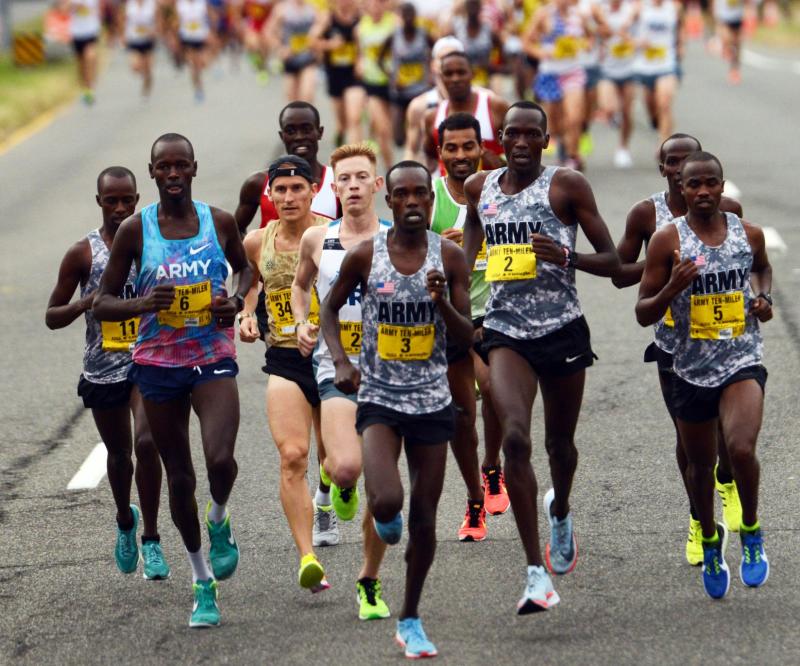 For decades, budding Kenyan athletes have won the hearts of universities in the United States where hundreds have secured academic scholarships.
For decades, budding Kenyan athletes have won the hearts of universities in the United States where hundreds have secured academic scholarships.
The expectations were even higher this year as like in previous years, tens of athletes were ready to take up running assignments for various universities.
The youngsters who are following in the footsteps of their seniors whose American dreams were realised through athletics.
Covid-19 has, however, shattered the Kenyan athletes' dreams to race in the USA and maybe later fly the USA flag.
From University of Alabama to Texas to Auburn and to University of North Carolina, Kenyan student athletes have written history.
Others have ended up changing citizenship and joining the US army where they have stamped their authority in athletics and many were hoping to do so this year, until coronavirus affected sports events across the world.
In Nandi, Bill Kiptoo, who had won trails for an academic scholarship at the University of North Carolina before the travel restrictions were issued is yet to travel.
Kiptoo was to travel to the USA where he would train under a USA-based coach but that has not happened this year thanks to the Covid-19 pandemic.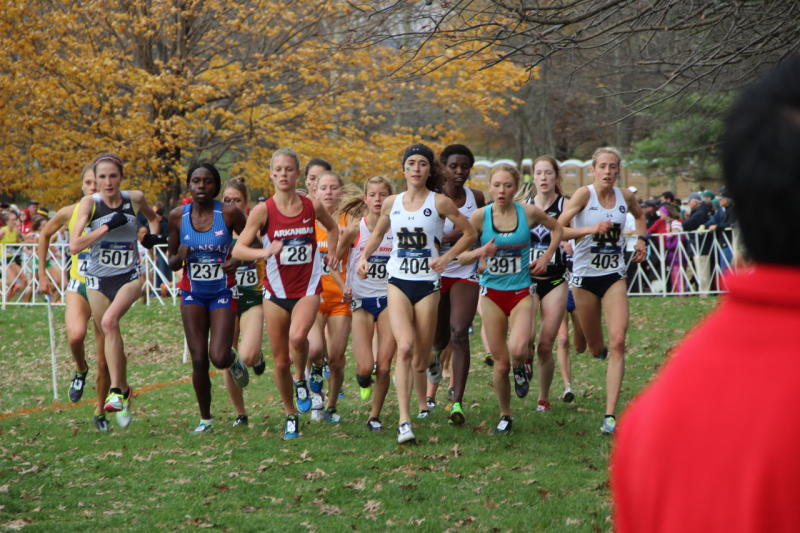 The 3,000m athlete now trains in Kapsabet but sends his training recordings to his coach who closely monitors his progress ahead of his travel.
"I am still waiting for communication from the university. I had hopes of flying to the USA but I have not given up. I am still following my training schedule. I will still gladly travel to the USa to study while competing," he says.
Caroline Cheptoo who trains at Muruto Athletics Training camp in Nandi was also hit hard by the pandemic.
Cheptoo who had met qualifications to study in one of the American Universities during trials earlier this year was hopeful.
"I was yet to know the university to join when Covid-19 silenced everything. It is my dream to achieve in both athletics and academics. I hope to fly out next year," the 19-year-old cross country athlete said.
Her coach Andrew Kipkoech said the pandemic was devastating to young athletes who had high dreams of travelling to the USA and other countries on sports scholarships.
"Corona brought everything to a standstill. It was my wish as a coach that the youngsters fly to the USA and perform well for their universities and colleges," he said.
In Iten, Elgeyo Marakwet County, Fred Kiptanui – a 1,500m, 3,000m and 5,000m athlete had set his focus on running for and studying at the University of Oklahoma.
Kiptanui, 23, was to fly in August but he is yet to receive any communication on when he will get enrolled at the University.
He is a final year student at Murang'a University and hopes to further his studies while competing in the USA.
Another athlete, Mercy Jerop was forced to go back to her village in Metkei, Elgeyo Marakwet County after training camps were closed in March following the Covid-19 pandemic.
Jerop, 23, was in the process of achieving her dream of running in America. She was expecting to join Colby Community College.
"I went home when camps were shut down. It has been difficult running alone. I am hopeful that I will travel to the US next year," she says.
The Kenyan talents are hoping to follow in the footsteps of their seniors who went to the US, saw and conquered and made a name in the field of athletics.
For example, former two-time National Collegiate Athletic Association (NCAA) champion Leonard Korir, Augustus Maiyo, Elkanah Kibet, Samuel Kosgei and Haron Lagat among others have been are the talk of many athletics fans in the USA because whenever they take to start line, they make Americans proud.
After completing their studies in their respective universities and colleges, the four Kenyan-born athletes joined the US army.
They are now officers in the United States Army and part of the World Class Athlete Programme.
Korir, 33, is an indoor 5,000m titleholder and outdoor 10,000m champion in 2011 for the Iona Gaels, the sports team for his Iona College. He gained US citizenship and began competing for his adopted country in 2016. He is a sergeant.
Korir was born in Iten area, Elgeyo Marakwet County and joined the US Army in 2015.
He is a former student of Kipsangui Boys High School and while in the US he specialised as a motor transport operator at the Iona College.
He aimed to join the US Olympic team and in 2015, after an arduous training, his dream came true in 2015 when he won a slot to represent the country at the 2016 Rio Olympic Games.
He is also part of the marathon team for the Tokyo Olympics next year.
Elkanah Kibet is a 2nd Lieutenant in the US Army who joined the World Class Athlete Programme in 2013 after his studies at Auburn University from where he had competed in various championships and won a number of titles.
Kibet who runs in the 10,000m race won the Reedy River Run title in 2015 and returned in 2016 to retain his title.
Kibet is in the list of athletes that are in the race to represent the United States at Tokyo Olympics. The 36-year old athlete was born in Elgeyo Marakwet County.
Augustus Maiyo the 2012 Marine Corps Marathon champion and senior sergeant in the US army is also living his dream in the world's most powerful country.
Maiyo, 37, was born in Kapsabet, Nandi County and joined the US Army in 2010 after his studies at the University of Alabama.
He wasn't always a marathoner while in Kapsabet, but he took part in track races at Kapsabet Boys High School where he was a student.
Maiyo ran cross country and track and field for the University of Alabama, before joining the military where he continued his impressive performances.
To date, he has been enlisted in five national teams and won both the Marine Corps Marathon and the Army Ten-Miler, among many other accomplishments. He will also represent USA at the Tokyo Olympics.
On his part Lagat who was born in Iten, Elgeyo Marakwet County was identified as a standout runner and eventually joined Texas Tech University.
His professional running career, including sponsorships from two professional shoe brands, has brought him a string of accomplishments in the 10,000m, steeplechase, and half-marathon events, where he continues his progress while still serving in the US Army.
The four athletes are part of a bigger team considered to be the best athletes in the United States.
Some of the other big names that were born in Kenya and have competed for USA include Benard Lagat.
He also raced for Kenya at the 2000 Olympics in Sydney.
In one of the linkages, the Kenya Scholar-Athlete Project (KenSAP) reported late last year that it had secured admissions for 179 Kenyan students to top-tier universities in North America through its program since inception, making it one of the largest scholarships in the region.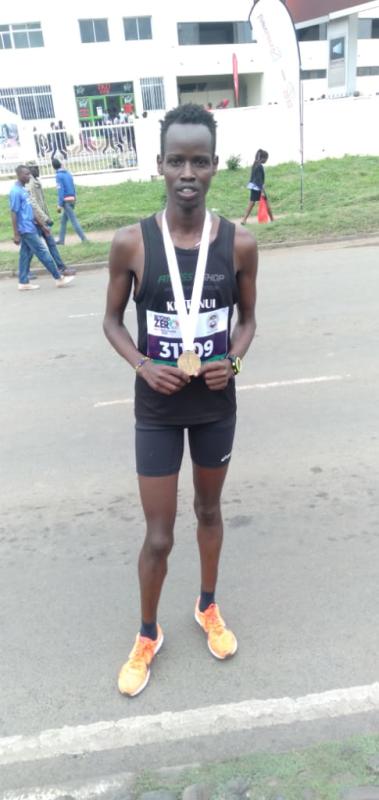 KenSAP has secured admission at institutions including Harvard (19 students), Yale (12 students) and Princeton (11 students) among others, all with full scholarships from the universities while attracting very little attention in Kenya beyond the campuses of the high schools from which it draws its students.
Speaking about the programme, KenSAP's Co-Founder and Executive Director, John Manners said the programme is hoping to sustain the scholar-athlete initiative.
"We think we have a good story to tell, and we are seeking to sustain our efforts to support the needy students and maintain this astonishing success rate with top American universities, having placed 100 per cent of our students since 2006 — a record unmatched anywhere in Africa," Manners explained.
He reported that KenSAP had expanded its initial regional focus to take in students from across the whole of Kenya, enrolling students from more than 30 different counties in the past three years.
"Currently, our ambition has grown, from just placing scholars to developing a generation of leaders who can help lift the majority of Kenya's citizens out of crippling poverty, and thereby also to lift the whole East African region, of which Kenya is the economic engine," he added.
KenSAP began in 2004 as an informal effort by Mike Boit, the famous Olympic athlete, now a professor at Kenyatta University, and Manners, an American journalist who had been a Peace Corps teacher in Kenya.
They aimed to place a few gifted students from a neglected rural region of western Kenya at very best American universities – something that had never been done.