How Eldoret City Marathon stands out from the rest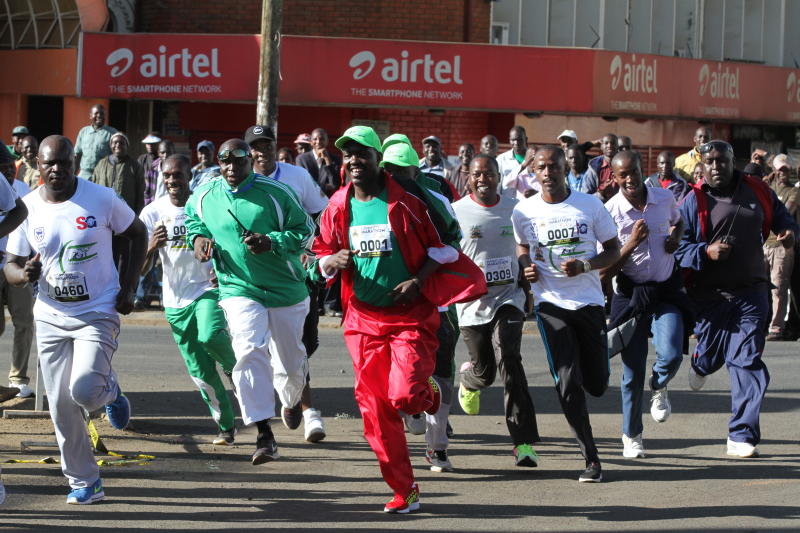 Eldoret City Marathon, which is billed as one of the biggest marathons in Africa, stands out thanks to its high altitude location.
It is a distinguishing physical feature that makes the race a unique running experience every third week of April –it coincides with London Marathon.
The race in which its course is almost similar to the well-heeled big city marathons –run within the town's suburbs –attracts more than 2,000 entrants and well over 50,000 spectators. Its elevation, which stands at 2,100m above sea level, is quite punishing.
But its core mandate; to support environmental conservation in the region, makes it stand at par with Xiamen Marathon in China –the first World Athletics Gold Label road race that supports environmental conservation.
Xiamen Marathon is another race with a difference as it champions sustainability, light on single-use plastics and the first international marathon to join United Nations Environmental Programme's (UNEP) clean seas campaign.
Two-time Boston Marathon winner Moses Tanui, the race director of Eldoret City Marathon, said the course covers 90 per cent of Eldoret suburbs.
"Eldoret has a good road network. We cover nearly all areas apart from Langas and a few sections. It is just like these other big city marathons where courses are within the city. It is more like the course in Boston, London and Berlin marathons," said Tanui, the 1991 world 10,000m champion.
He said they are planning to partner with Boston Marathon organisers to raise the race profile.
"We are in negotiations with Boston Marathon organisers to see if we can forge a long-term partnership with them. We want it to get the high standards of organization.
"We are still developing the race and will offer winners Sh3.5 million. We are among the highest paying marathon in Africa and we want to become one of the best marathons in the world," he said.
The race is staged alongside spring marathons in Rotterdam, Paris, Boston, London and Hamburg.
Race organisers have laid down a raft of measures through an elaborate Corporate Social Responsibility (CSR) to create conducive environment through tree planting initiatives.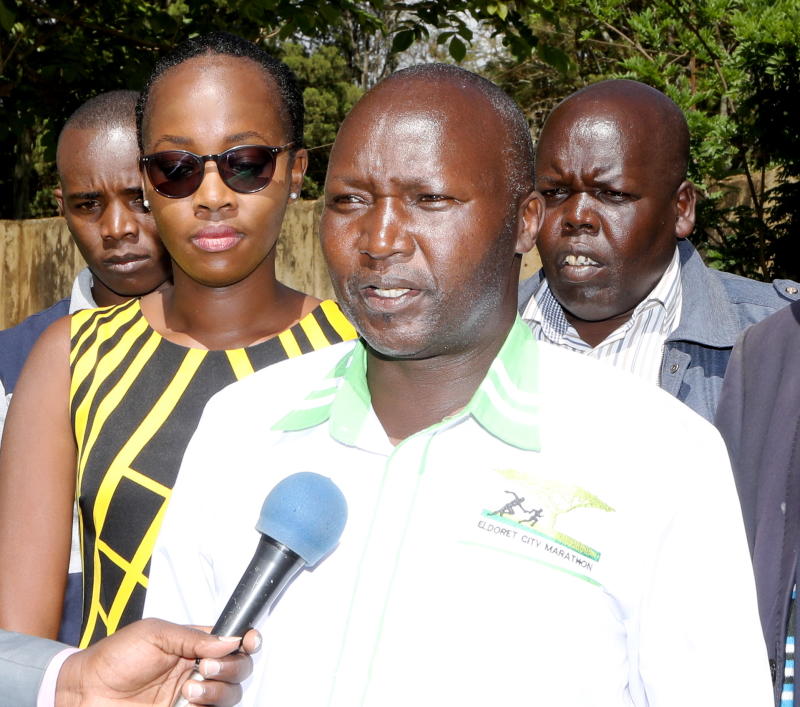 Its objective is to mitigate effects of climate change and ensure local athletes train in a conducive environment. The race rides on "climate action theme".
Standard Group are the official media sponsors of the race often billed as 'Green Marathon' where organisers, sponsors and partners distributed over a million tree seedlings in the inaugural race in 2018 and another one million last year in the climate action campaign.
Winners of Eldoret City Marathon race are awarded Sh3.5 each in men and women categories and the prize money trickles down to the 20th finisher.
The Covid-19 pandemic, whose first case was reported in the country in March, cut-short the third edition of the race that had been scheduled for April 19.
At least some 3,000 elite runners and more than 50,000 fans were expected to take part.
Organisers set two objectives: to promote climate action by greening Uasin Gishu County and to stage a world class marathon to help budding and elite athletes to compete and earn an almost equivalent amount that is paid in global races.
It's location –in Eldoret, the Mecca of world athletics –emerged as a great boost to the race.
It gives an opportunity to talented marathoners who do not get invitation to compete in big city marathons.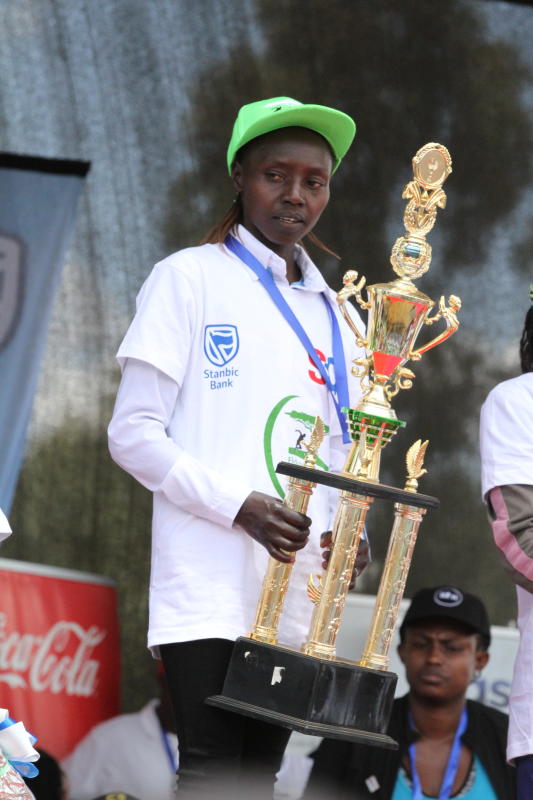 Tanui said they are planning to elevate to race status on the global scene.
Tanui's vision is to lead the marathon to the elite level currently enjoyed by leading global marathons including New York, London and Berlin.
"A conducive environment is always behind the success of every athlete. Since the race could not take place this year, we opted to plant trees. We want to plant more trees not only in this region but across the country," Tanui said.
He spoke when sponsors participated in the planting of 15,000 tree seedlings at Kapseret forest in Uasin Gishu County in September.
"We want to make Eldoret City Marathon a model for Africa. Look at Boston, it was started 120 years ago and still continue to attract the whole world. We want our race to remain for posterity," added Tanui.
Uasin Gishu Governor Jackson Mandago praised commitment and contribution of Eldoret City Marathon towards enhancement of forest cover in the region.