Cherono seeks to have a taste of victory at Valencia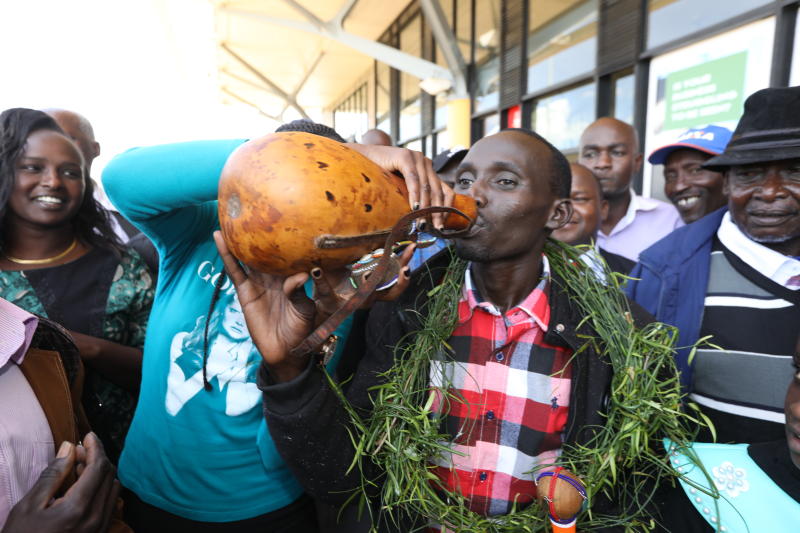 When Boston marathon organisers announced four months ago that the race will not be taking place this year, defending champion Lawrence Cherono was was a distraught man.
Cherono clinched Boston Marathon title last year, timing 2:07:57 in a breathtaking sprint finish as he outshone world champion Lelisa Desisa of Ethiopia by just one second.
He was a man on a mission; to defend the title. Now, an opportunity for another Cherono-Desisa head-to-head clash is presenting itself on December 6, after organisers of the Valencia Marathon Trinidad Alfonso EDP said they're planning an Elite edition marathon and a half marathon.
As the world major races came to an end in London on Sunday focus now shifts to Valencia where a strong Kenyan field will face their Ethiopian challengers.
"In the case of the marathon, the goal will be to beat the current times set in Valencia and get as close as possible to the current men's and women's world records," the organisers said in a statement.
Meanwhile, when world half marathon championships take place in Gdynia, Poland on October 17, defending champion and world record holder Geoffrey Kamworor will be missing in action.
Last week, Kamworor, who had eyes on the fourth world half marathon title in the rescheduled event, said he would not compete this year.
Kamworor, who has won the World Half Marathon Championship three times in a row, had just resumed training after being involved in a road accident while training in June.
"I am yet to recover fully," he said.