London Marathon on, despite Great Run cancellation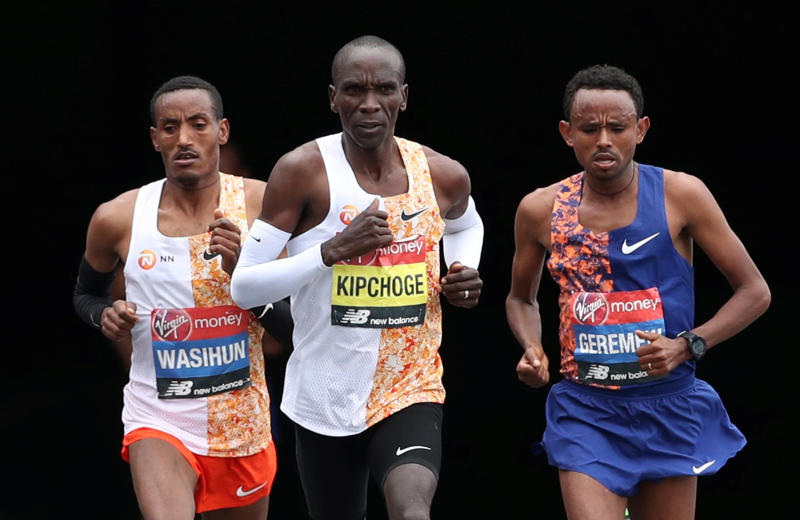 London Marathon will be held as planned, despite the cancellation of the Great North Run six days ago, organisers have insisted.
The cancellation of the 40th edition of the Great North Run, which had been scheduled for September 13, had triggered speculations on annulment of London Marathon which had been pushed from April 26 to October 4 as Coronavirus pandemic hit sports events.
But London Marathon organisers yesterday said it's still early to decide the fate of the world major race.
World marathon record holder Eliud Kipchoge (2:01:39) and the world's second fastest marathoner Kenenisa Bekele (2:01:41) of Ethiopia are expected to face-off in the epic London clash.
"There has been much speculation that this (Great Run cancellation) means the 2020 Virgin Money London Marathon will also be cancelled. However, it doesn't," race organiser Hugh Brasher said in a statement.
Brasher said organisers are pulling all stops to ensure the marathon takes place under social distance.
The race organiser described the cancellation of the annual Great North Run, a half-marathon, which is run in North East England as sad, but understandable.
He said they have also been working with other mass participation event organisers in the UK, including the Great Run Company and Human Race, to make recommendations to the UK Government on how mass participation events can return.