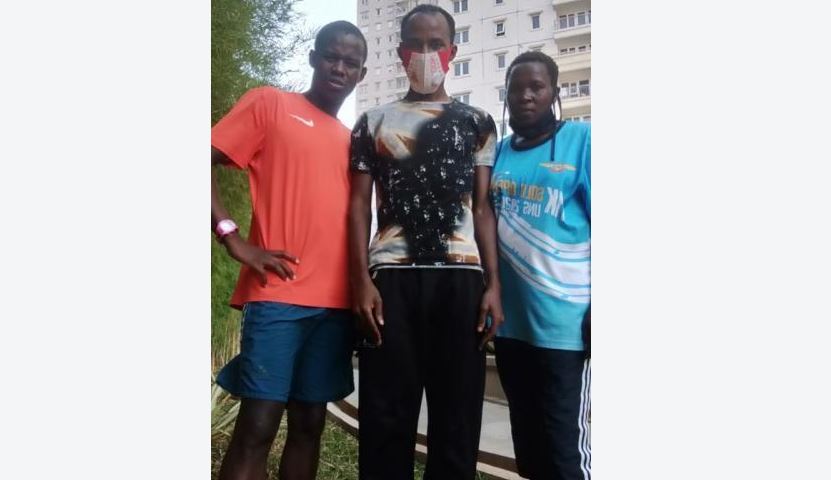 For three months, Nicholas Kioko and Stephen Mungata prepared well in Iten hoping to ship home the bullion from foreign lands.
And almost 260km away, Elizabeth Wanza trained in Nyahururu. All had the 2020 Mandiri Jogja Marathon in Indonesia, scheduled for last March, in their cross hairs.
SEE ALSO: Bale refusing to be forced out of Real Madrid despite latest Zidane fall out
They arrived in Indonesia just days into the race band they received reports that Jogja Marathon had been pushed forward to August 15 as most countries enforced measures to curb the spread of coronavirus.
Before the dust settled on the race postponement, then came the cancellation of all international flights in Indonesia.
SEE ALSO: Former Real Madrid chief expects club to send Bale out on loan
Things turned from bad to worse. They were stranded and only thought on how they could get back home.
The fourth edition of the Mandiri Jogja Marathon at Prambanan Temple in Yogyakarta Special Region, an area known for a unique culture, nature and environment, was no doubt a crowd puller.
SEE ALSO: Ronaldo tells Pirlo what Juventus must do next after Champions League exit
The 25-year-old Wanza was optimistic of staging brilliant shows in the race after settling for a runner up spot last year.
"I expected to win the title this year, but Covid-19 made things difficult. The race was cancelled. When we made travel plans, flights were already cancelled and we had to endure a difficult stay in Jakarta," Wanza told Standard Sports on phone from Jakarta.
"I tried to reach out to relatives in Kenya, but they were also struggling to make ends meet."
Last week, Standard Sports highlighted the plight of a number of athletes who are stuck in India and four of them -with proper documentation - traveled home after Athletics Kenya paid for their air tickets.
Kioko, 29, could make his debut in Jogja and was hoped to curve a niche for themselves.
For Kioko, the cancellation of flights surprised him. He had competed in the 2016 Masden Madoka half marathon and 2017 Mwea 10km and his 2020 target was to run a full marathon.
"We thank the Kenyan embassy for coming to our rescue. My worry is how we will secure tickets to return home. Cancellation of races dealt us a blow," the Iten based athlete said.
Mungata, 26, was hoping to take to the start line at a race in Taiwan in April after running Jogja.
He appealed to Athletics Kenya to work with Government authorities for their evacuation back home.
"I miss my usual training in Kenya. I hope to be back soon to prepare for races. Covid-19 is the biggest challenge and everybody across the globe is feeling its pandemic. We were lucky to get support from the consulate but many of my compatriots were caught up by ravel restrictions in several countries," he said.
Unlike their colleagues in India, the Indonesia trio are lucky – perhaps due to their small number.
The Kenyan consulate in Indonesia has offered them accommodation and food for more than a month after coordination from Kenyan embassy Malaysia.
Indian based Joshua Boit, who has been connecting athletes stuck in different countries through social media forums, said two other sports talents also secured accommodation from the Kenyan consulate in Indonesia.