The fall of athletics giants that laid Kenya's golden egg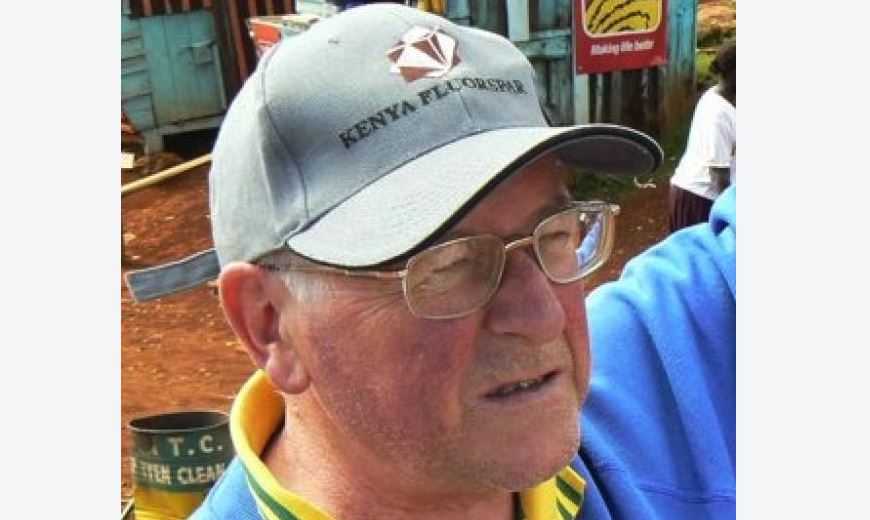 From south pole to north pole, Kenyan athletes have required no prop to stand tall on the global scene.
That's since 1954 when the late Nyantika Maiyoro became the first Kenyan to compete international at the Commonwealth Games in Vancouver, Canada.
Few years later, St Patrick's High School Iten and Singo're Girls in Elgeyo Marakwet emerged as the production chains for national senior teams thanks Bro Colm O'Connell, a lay Irish missionary at St Patrick's.
St Patrick's or the Saints as they are known, set the bar too high when they ensured that their products or even students made the national Olympic team from 1972 to 2012 when their brilliant performances started to diminish.
Saints' products Mike Boit (800m), Mike Murei (400m) and Cosmas Murei (800m) set the ball rolling when they competed at the 1972 Olympic Games in Munich, Germany.
Twin siblings Kipkoech Cheruiyot (1,500m) and Charles Cheruiyot (5,000m) –while Form Three students at the school –flew the St Patrick's flag in 1984 in Los Angeles games while US-based Peter Rono (800m), Ibrahim Hussein and Kenyan-born Dane Wilson Kipketer represented the country in the games in Seoul Korea in 1988.
Steeplechaser Mathew Birir and Nickson Kiprotich (800m) bagged gold at the Barcelona 1992 games while David Kiptoo bagged bronze in Atlanta in 1996. And the tradition has kept on until 2012 when Kenyan-turned-Ugandan Abraham Chepkerwok and Nickson Chepseba became the last students from the school to compete at the Olympics.
In the nearby Sing'ore Girls, the pioneer coach and Principal sister Christine Harvarine and Bro O' Connell laid the red carpet in 1970s and 1980s. Rose Thomson and 1,500m legend Saina Chirchir were the first batch of Sing'ore runners to make a mark at the international level.
In their footsteps was Fridah Kiptala, a versatile 400m and 800m runner, who hit the limelight in the1980's. She worked with Kenya Prisons Service.
Lydia Cheromei won the 1991 World Cross Country Junior Championship in Antwerp, Belgium. She became the first Kenyan woman to win gold at the world cross country championship.
In 1993 Lenah Chesire emerged 1,500m national secondary schools champion and later stepped up to marathon.
World 10,000m champion Sally Barsosio stamped Sing'ore Girls authority in athletics when she emerged the first Kenyan woman to win a world championship title in 1997 while a Form Four student.
Other stars include Olympic 10,000m champion Vivian Cheruiyot and her class mate Viola Kibiwott, the two-time world junior cross country champion.
Throw in former Olympic 800m silver medalist Janeth Jepkosgei, former world 5,000m silver medalist Sylvia Kibet and elder sister Hilda Kibet, the Kenyan-born-Dutch woman and former European cross-country champion Hilda Kibet and the sporting world is left in awe. Mercy Kosgei, who won a silver medal in world junior cross in Fukuoka, Japan in 2006, is also in the mix.
While they slumped, neighbouring schools in the North Rift region picked the sport and emerged as other powerhouses. They are Kapkenda Girls in Elgeyo Marakwet and AIC Kosirai Girls, AIC Kosirai Mixed High School and Cheptil High School in Nandi.
Kapkenda Girls boasts of 2008 Olympic 1500m champion Nancy Jebet Lagat, 2006 world junior 3000m champion Veronica Nyaruai, 1997 world cross country junior champion Rose Kosgei and silver medalist Prisca Jepleting as well as 2009 Boston Marathon winner Salina Kosgei.
Kosirai Mixed produced Olympic 3,000m steeplechase champion Conseslus Kipruto, 2014 Commonwealth Games 1,500m champion James Magut as well as siblings and world cross country runners Mathew Kisorio and Peter Kimeli. Africa 400m hurdles silver medalist Haron Koech and Nicholas Togom are among stars from Cheptil High School.
Commonwealth Games 10000m silver medalist Stacy Ndiwa, former world junior 3000m steeplechase champion Caroline Tuigong and Immaculate Jebet studied at AIC Kosirai Girls.
And even before the dust settled, they also started to fizzle out –begging the question: what's happening?
O'Connell, who has trained a number of world beating athletes in the North Rift region since 1976, said: "I have coached students in Iten during holidays –April and August – from 1989. "But the change of schools calendar might not be good. The cross country season gets to its climax in March and the same with the track season that's on around June and July. It could be good we have schools events coincide with the international calendar since national teams to AfricaUnder-18 and World Under-20 comprises pupils and secondary school students."
"The games competition was organised from various levels from village to national and even to international for the victorious. It was like a culture cutting across all communities in the country," said O'connel, who worked as St Patrick's games teacher and principal.
He said the Ministry of Education changed the schools' programme, which has adversely affected athletics in the country saying aspect has turned out as main focus. He asked the Government to support budding sporting talents in schools by providing facilities.
"The Education ministry has placed athletics in February and March in schools, which automatically clashes with junior international events. This affects training for those selected to represented the country in international competitions," said O'Connell.
Kipchumba Maiyo, former principal Cheptil High and now head teacher Kapsabet Boys, concurred with O'Connell.
"Funds are majorly allocated to academic related matters. There are no enough training fields and equipment for students," he said
Maiyo, who anchored Cheptil High to regional titles in volleyball and coached Haron Koech and the later world 400m hurdles champion Nicholas Bett, said developing talents demands huge investment.
"Despite the little co curriculum funds we received from the Government, I went extra mile to inject my own money to hire more trainers during holidays. This helped students at individual level to realise their talents," he said.
Maiyo hits out at selectors to various international assignments. "Corrupt selection criteria always demoralise young talents. The technical team management fail to identify potential athletes who can move to the next level. For this reason, most of them give up," he said.
Samuel Koech, the former principal of Kosirai Mixed High, coached Conseslus, Kisorio, Kimeli and Magut as students. "The current curriculum has ruined talents. They don't get enough support."