Athletics: Virtual race to go on despite night curfew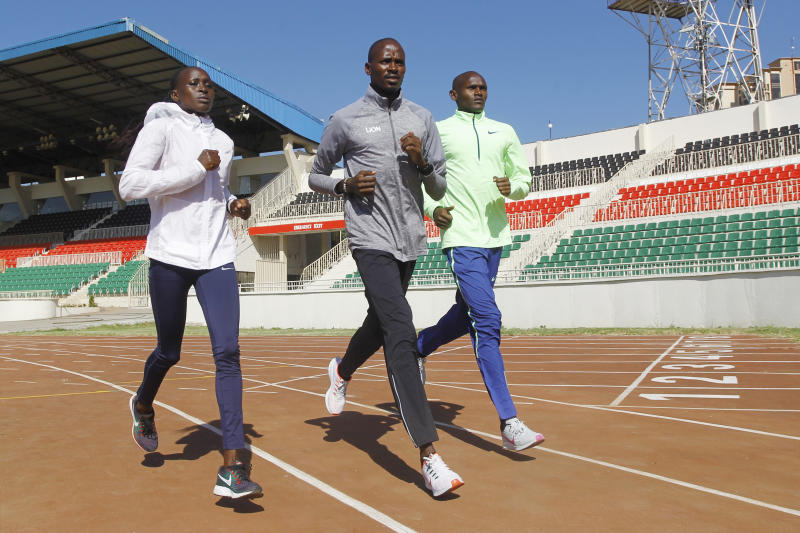 The organisers of Nairobi 'Impossible Games' have assured of tight security ahead of tomorrow's virtual race.
The race will be live on a split-screen at 9:40pm in Kenya which is still under curfew, but organisers say they have permission to stage the race at that time.
"We are aware of all the circumstances we are in and that's we why we have made early arrangement with police who will provide security to those concerned with the race and escort them back home after the event," Bernard Ouma who is team's coach and part of the organizers said.
"Remember this is a closed event, so not many people will be inside the stadium. Everything was considered before scheduling the event," Ouma said.
Athletics Kenya has identified the officials who will be providing all the technical support during the race which has to conform to international standards.
The race, a first in its kind will feature a Kenyan team named "Team Cheruiyot," led by reigning world 1,500m champion Timothy Cheruiyot.
His team members are Commonwealth Games 1,500m champion Elijah Manangoi, Africa Under-18 1,500m champion Vincent Keter, Edwin Melli and Timothy Sein.
The Norwegian team will consist of Ingebrigtsen brothers- Jakob, Filip and Henrik.
The race will be named 'The Maurie Plant Memorial' in honour of the former agent, team manager and BBC broadcaster who died in January.
Steve Cram will be commentating on the race. The Ingebrigtsen brothers are sure to have an eye on his European record of 4:51.39 set in 1985.
Each of the two teams will start with five runners and finish with three. The squad with the best overall time for their three runners will win the 2,000m race.