David Rudisha undergoes ankle surgery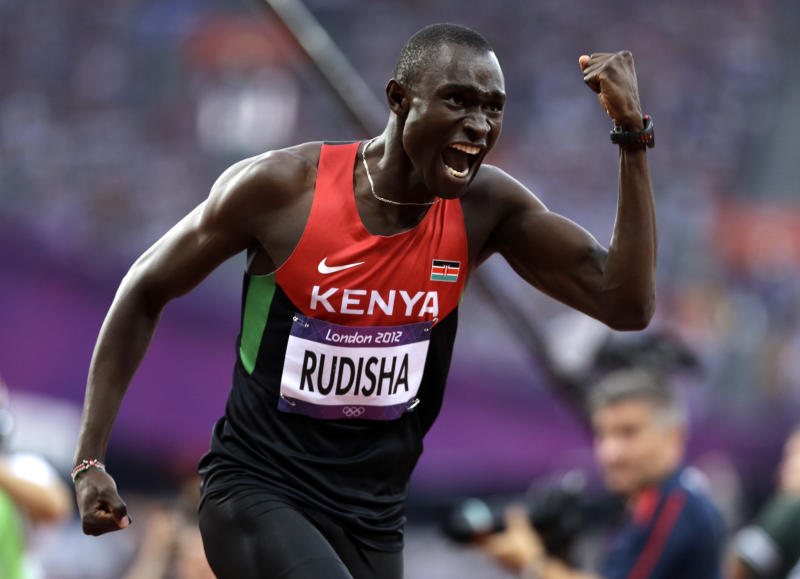 World 800m record holder David Rudisha was operated on yesterday to rectify a fractured ankle and will be out of competition for three months.
Rudisha's manager Michel Boeting said yesterday that the 31-year-old had no option but to agree to undergo surgery in Eldoret after sustaining a fracture in his ankle as he upped his training in preparation of the new season that starts in August.
"The surgery was carried out by Kenyan team doctor and orthopedic surgeon led by Dr. Victor Bargoria," Boeting said yesterday in a statement.
Rudisha, a two-time Olympic 800m champion is said to have twisted his left ankle at his rural home in Kilgoris, Narok county when he was walking after stepping on an uneven ground, and initially believed it was not a serious injury.
"Rudisha continued with exercises that wouldn't cause further harm to his ankle but after a lack of improvement over the weekend, he underwent an examination and was diagnosed with an ankle fracture at St. Luke's hospital in Eldoret," Boeting said.
According to his surgeon, it was a left ankle fracture (Supination External Rotation), which Dr. Victor Bargoria fixated with a 1/3rd tubular plate and 3.5mm screws.
Rudisha, who is attempting to compete at his third Olympic Games next year in Tokyo, is expected to be out of training for three months.
Boeting said rehabilitation will start as soon as doctors gives him a clean bill of health.
The Kenyan has not raced since July 2017 after picking a leg injury and he has been forced to relinquish his world 800m gold medal prior to the London World Championships three years ago.
Rudisha, Olympic champion in 2012 and 2016 and twice world champion, lost his wildcard when he failed to compete in Doha last year and will have to battle his way through the explosive Kenya trials to make the team to Tokyo Olympic Games.
At the 2016 Rio Games, he became the first man in 52 years to retain the 800 title.