Kenya to continue anti-doping tests for Tokyo Olympics team
ATHLETICS By Xinhua | May 18th 2020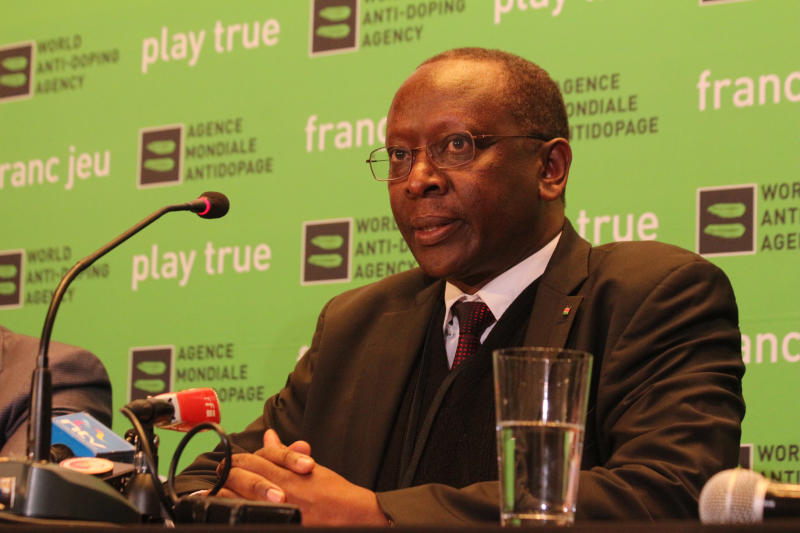 Kenya has set aside Sh17 million towards the fight against doping for the national team preparing for the postponed Tokyo Olympic Games.
Anti-Doping Agency of Kenya (Adak) chief executive officer Japhter Rugut said this is a part of the plan to win the fight against the scourge, which has left the country facing a backlash over the huge number of tests that have come back positive and left over 60 athletes banned from competition.
"We have a budget to fight doping in the country and we are winning this war, though it will never go away completely," Rugut said on Saturday.
ADAK has so far conducted 4,116 tests in the four years since their inception, of which 3,552 are urine samples while 545 were blood tests to help root out doping.
This has yielded 120 positive cases, which have led to several athletes being sanctioned.
However, last week, World Athletics (WA) president Sebastian Coe acknowledged they are facing huge challenges in fighting doping within the sport owing to restricted movement in countries across the globe.
Coe, speaking to reporters, said despite challenges brought by COVID-19, the World Anti-Doping Agency and Athletics Integrity Unit (AIU), who are in charge of the testing, will not relent.
"It is more complicated than it was before the pandemic. AIU was testing in over 100 countries but it's clearly difficult to fly in and out of countries with borders closed. Even in Kenya, we have challenges, but we are still testing, we are operating well. The tests are continuing," Coe said on Saturday.
Coe called on athletes to be part of the sport and not to step aside and be a stumbling block.
"Athletes must be part of the sport, not stumble out," Coe said.
Kenya, together with Ethiopia, Ukraine, Belarus, Nigeria, Bahrain and Nigeria have been placed in category A by World Athletics with their athletes likely to cheat.
This group of athletes must conduct three out-of-competition tests to be eligible for the Olympics.