Wanjiru on doping: I'm seen as a sinner, but hear me out before judging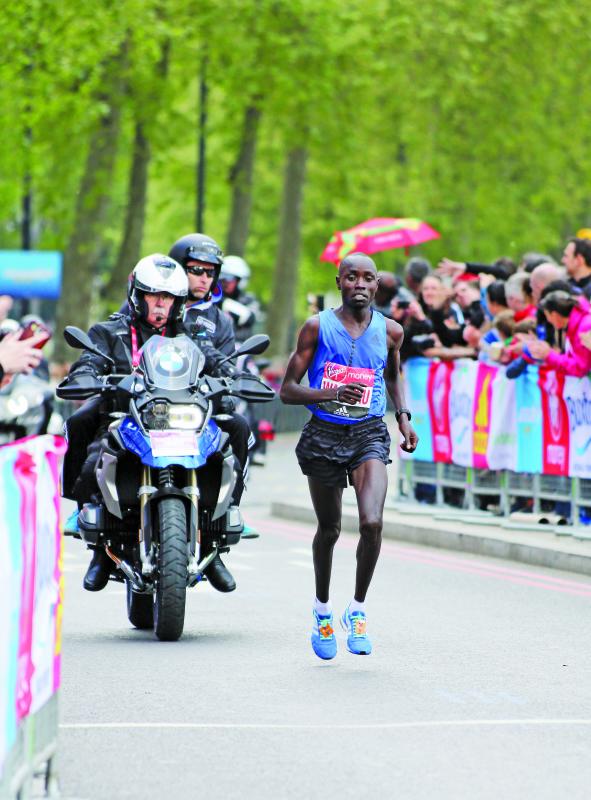 2017 London Marathon champion Daniel Wanjiru, who has been provisionally suspended for doping violations, feels he is already a sinner.
In a moving riposte following the announcement by the Athletics Integrity Unit that his biological passport had returned suspicious readings, the 27-year-old Embu-based marathoner called on the public to hear him out first before passing their judgement.
"The (biological passport) finding is confusing and frustrating me," the athlete said. "I feel I am already seen as a sinner of doping, but I am not," Wanjiru said through his handlers, Volare Sports.
Wanjiru has not returned a positive test, but an athlete's blood passport can reveal the effects of doping by interpreting sample results taken over a longer period of time.
Wanjiru set a career-best time of 2 hours, 5 minutes, 21 seconds when winning the Amsterdam marathon in October 2016, a course record.
In a press statement released by his management Volare Sports, Wanjiru said: "This statement comes from the heart. I am clean in the sports I do. The ABP finding is confusing and frustrating me. Specialists have informed me about how this can happen and I have come to realise there can be hundreds of reasons found why HB (Haemoglobin) fluctuating.
"But I've realized that being charged with guilt is just easy and now proving to be unguilty is hard. I stand for clean sports. My results of the past came through hard work only. I have never used doping."
"We are currently investigating the case. Knowing I have never used anything, I have faith everything will be all right."