Gdynia World Half Marathon postponed due to spread of coronavirus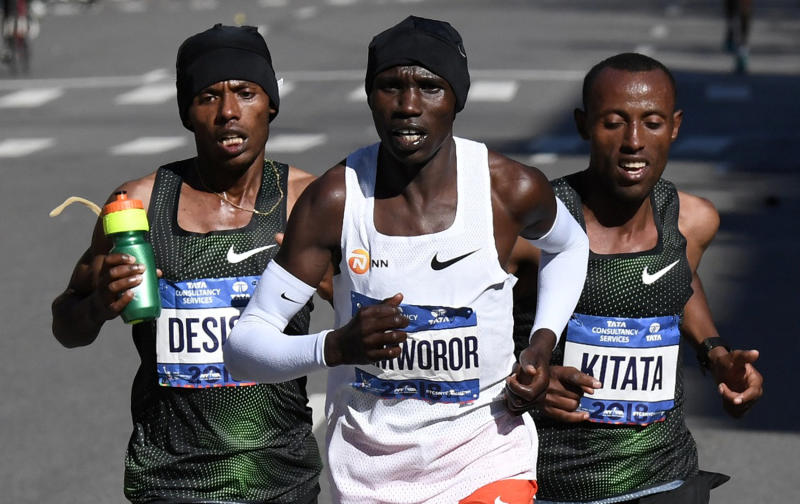 The Gdynia 2020 Half Marathon Championships has been postponed due to the current uncertainty over the global spread of the new coronavirus.
In a statement by World Athletics, the marathon which was scheduled for March 29 has been pushed to 17 October this year.
"The reason for this decision is that we must first and foremost protect the health and well-being of our athletes, officials and spectators," The statement said.
The postponement of the marathon came after an agreement between the Mayor of Gdynia and the organizers of the World Athletics.
According to the organizers, the current international situation has seriously compromised the holding of the event on the initial date, since many countries now limit international travel, by applying quarantine measures and advising people and event organizers to avoid massive gatherings.
"Our medical team, which is in contact with the World Health Organization, believes that the spread of the coronavirus is reaching a worrying level in many countries and that the situation should be analyzed for each major event," it added.
The cancellation of the marathon is a big blow to Kenyan marathoner and defending champion Geoffrey Kamworor alongside medalist Pauline Kamulu who was to lead the Kenyan squad for this year's competition.
The Kenyan team which was selected included Ras Al-Khaimah Half Marathon champion Kandie Kibiwott, 2017 World Cross Country Championships silver medalist Leonard Barsoton, Shadrack Kimining, and Victor Chumo. The women's team comprised of Dorcas Kimeli, Monica Wanjuhi, Brillian Jepkorir, and Dorcas Jepchirchir.
The Kenyan Team can now only wait and hope to compete come October 2020 as per the statement once the coronavirus situation is circumvented.
"Thanks to the exceptional efforts made by the Polish Organizing Committee and the enthusiasm of the local authorities, a mass race was to take place on March 29 as part of these championships, bringing together more than 25,000 participants. We hope that all these amateur runners will still be numerous on October 17, 2020, to join the elite athletes. Key information regarding the postponement of the event is available on the official website," The statement added.