Know your marathon team to 2020 Tokyo Olympic Games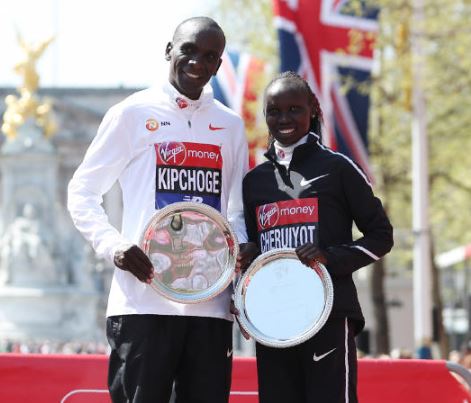 With 11 out of 12 marathon victories including Olympic title in Rio de Janeiro and the brilliant 1:59.40 at Ineos 1:59 Challenge the under his belt, Eliud Kipchoge is expected to once again give Kenyans a moment of the year at the 2020 Tokyo Olympic Games in August.
Yesterday, Athletics Kenya named five men and five women to the national team. They include world marathon bronze medalist Amos Kipruto and Chicago Marathon winner Lawrence Cherono. Former world half marathon silver medalist Bedan Karoki and Titus Ekiru, the African Games half marathon winner, are on the reserve list.
World marathon record holder Brigid Kosgei leads the women's onslaught alongside world marathon champion Ruth Chepngetich and 2018 London Marathon champion Vivian Cheruiyot.
Sally Chepyego, a member of the 2016 World Half Marathon squad in Cardiff, and road racer Valery Ayabei are on the reserve list.
The squad comprises a mix of young and old guards but whose experiences in marathon stand out. Vivian, who is 36 years old, is the oldest in the squad while Brigid Kosgei (born February 20, 1994) and Ruth Cheng'etich (born August 25, 1994) are the youngest in the squad –for a team with an average age of 30 years old.
David Letting, one of the national coaches, said it is the best national team ever.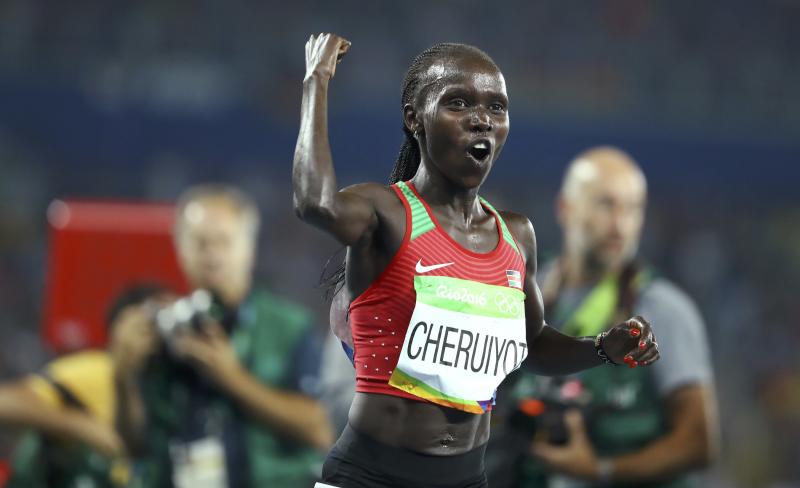 "We have a good team. I am sure they will perform well and maintain the Kenyan tradition while competing in Asia," said Letting.
Kenya have posted impressive performances in championships in Asia with notable in 1988 Seoul Korea at Olympic Games, 1991 World Athletics Championships in Tokyo, 2011 World Athletics Championships in Daegu, South Korea and 2007 World Athletics Championships in Osaka, Japan.
National teams to 2008 Olympic Games and 2015 Athletics Championships in Beijing, China, also staged good shows.
The team will report residential training camp in Kaptagat on May 1 –after the spring marathons in Tokyo, Boston and London.
"Now that they will train together, it will easy to produce good results. Most of them in the team have performed well in Asian races," said Letting.
Kipchoge will make his fourth appearance at the Olympic Games having featured at the 2004 games in Athens where he won bronze in 5000m before settling for silver at the 2008 Beijing Games.
The 27-year-old Kipruto made his debut at the national team at the 2019 Doha world championship winning bronze in marathon. He started his marathon career in 2016 with a victory at the Rome Marathon.
In 2017, Kipruto won the Seoul Marathon in 2:05:54, before finishing fifth in the Amsterdam Marathon in 2:05:43. He was runner-up at the 2018 Berlin marathon before sustaining a knee injury. He made a return from injury with a fourth place finish at Prague Marathon last year.
Cherono, the 2019 Boston and Chicago Marathon champion and Brigid will make their debut in national teams.
Brigid will make her national team debut following her superlative performance in 42km that saw her break the world marathon record by clocking 2:14:04 at the 2019 Chicago marathon. The 25-year-old will also defend her London Marathon title in April.
Vivian regarded as the most decorated women athlete from the track, cross country to road running makes her fifth appearance at the games. She made the national team while a Standard Seven Primary School at Chemwabul Primary School in Keiyo South in Sydney, Australia, in 2000. She competed in 5000m and finished 14th.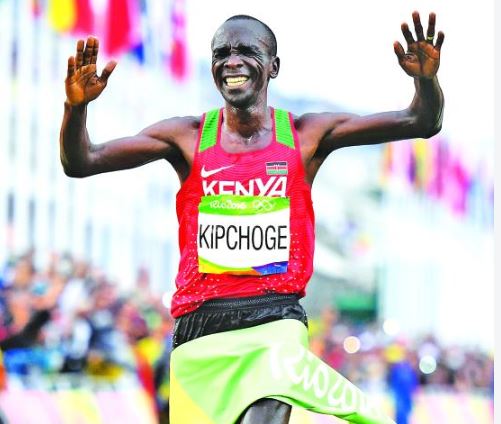 She finished fourth at the 2008 Beijing Olympics before winning bronze at the 2012 London Olympic Games in 10000m finals and silver in 5000m.
At the 2016 Rio Olympics, Vivian bagged gold medal in 5000m and silver in 10000m respectively.
"Since I started running 42km, my ambition has been to compete in marathon at the Olympic Games. I am glad I have got the chance and I can promise good results. Generally, the team is very strong and each one of us has produced good performance in the past. I am privileged to compete for the fifth time at the Olympic Games," said Vivian.
Last year, Chepng'etich beat the sweltering heat in Doha to win world marathon title and will make her Olympics debut in Tokyo.
The 25-year old has been phenomenal on the road in the past two years. She won the 2017 Istanbul Marathon in 2:22:36 and defended her title in 2018. She also emerged victorious at the 20th Dubai Marathon (2019) in a course record breaking time of 2 hours, 17 minutes and 07 seconds. She has also represented Kenya at the 2018 World Half Marathon in Valencia where she finished 13th.
"I thank AK for their believe in me and granting another chance to compete for the country. The team is rich in experience and I am sure of good results.
"I am so grateful for AK to pick me me in the marathon squad. I have had a dream of representing the country in an international event. I am looking forward to wearing the national colours" said Cherono.
Kipruto said: "I glad once again to be considered for the national duty. I can promise of good performance and I'm looking forward to run my first Olympics."
Karoki, who picked up athletics while still student at Kagondo Primary in Nyandarua, finished fifth in 10,000m in 2012 London and seventh in 10,000m at 2016 Rio Olympic Games.
Last year, Karoki finished second at the Tokyo Marathon while Ekiru represented Kenya at the 2019 African Games and winning the men's half marathon with a time of 1:01:42. He has been consistent in cross country.