Why Kamworor will skip Africa cross country
ATHLETICS By Game Yetu | January 15th 2020 | 2 min read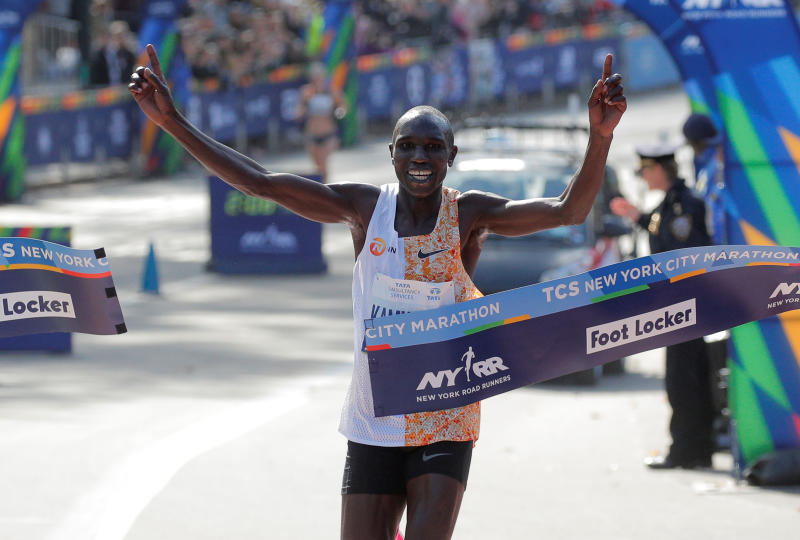 New York marathon champion Geoffrey Kamworor said yesterday he plans to skip the Africa Cross Country Championships in Lome, Togo.
Instead, he is keen to defend his world half marathon title in Gdynia, Poland on March 29.
Kamworor, the 2015 and 2017 world cross country champion, also said he may not push himself much to compete in Lome as he is focused on winning the only medal missing in his collection, the Olympic gold.
"Certainly, I will like so much to be named in the Kenya team so that I may defend my world half marathon title in Poland as well as take part in the Tokyo Olympic Games," he said.
Kamworor had high hopes of breaking the duck and winning his first Olympic medal four years ago in Rio but was disappointed to finish in 12th in the 10,000m, this came after he had won silver at the Beijing World Championships in 2015.
Now he is hopeful he will end Kenya's long wait for gold in the 10,000m event at the Olympics when he lines up in Tokyo for the Games, which are from July 24 to August 9.
"I think this is the year my dream for an Olympic medal will be achieved," Kamworor said.
He asked the panel of selectors not to consider him for the Africa Cross Country Championships, despite him having run in and represented his unit at the Kenya Police Cross Country Championships in Nairobi over the weekend.
Confederation of African Athletics (CAA) Council has been forced to push back this year's Africa Cross Country Championships by a month from March to April owing to political tension and uncertainty in the build up to the Togo General Elections.
Meanwhile, Mosinet Geremew and Mule Wasihun, the Ethiopian duo who pushed the legendary Eliud Kipchoge to the limit at the 2019 Virgin Money London Marathon, have confirmed they will return to the World Athletics Platinum Label road race on April 26.
With Kipchoge, the 2018 and 2019 World Athlete of the Year already confirmed, it means all three podium finishers from last year will be back for the 2020 edition.
Geremew, 27, ran the fifth fastest time in history of 2:02:55 to take second place behind Kipchoge in last year's race and then had to settle for second again in his next marathon, the World Championships in Doha last October.
Wasihun's time in finishing third in London last year, 2:03:16, was the 11th fastest marathon the world has ever seen. Shura Kitata, who was fourth last year and second in 2018, has also been confirmed.
[Xinhua and AFP]