World 800m record holder David Rudisha survives road accident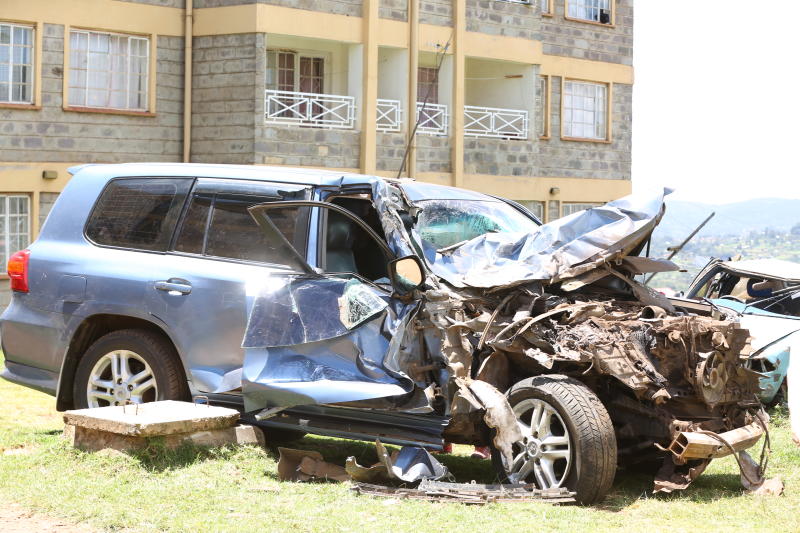 Kenyan world 800m record holder David Rudisha escaped with minor injuries when his SUV crashed into a bus yesterday at Kegogi area, along the Keroka-Sotik road.
It was not immediately established whether Rudisha was alone in the car at the time of the accident.
The front right side of Rudisha's car was extensively damaged. No one on the bus was hurt.
Rudisha was treated and later discharged after undergoing some tests and an X-ray.
Rudisha, who serves in the Kenya Police in the rank of a Chief Inspector, later recorded a statement at Keroka Police Station.
He did not address the media though, in a Facebook post, Rudisha said: "I am well and unhurt from this morning's accident. Thank you for your prayers and concern. And above all, I thank God for keeping everyone else involved safe."
"A special thank you to the other road users who rushed to the scene to help me out of the car after the incident!"
Police said the two-time Olympic and world champion was driving to his home in Kilgoris when the accident occurred.
"Rudisha was rushed to the Keroka Sub County Hospital where the doctors revealed that the athlete had not suffered any fractures, and he has been allowed to go home," said Keroka police chief Walter Abondo.
The 30-year-old Rudisha, who set the 800m world record of 1:40.91 at the London 2012 Olympics, has been out of competition for the last two years due to recurrent back and knee injuries.
He is reported to have started light training with a view of peaking for the 2020 Olympic Games in Tokyo.
Rudisha had previously sat out a full year of competition between 2013-14.