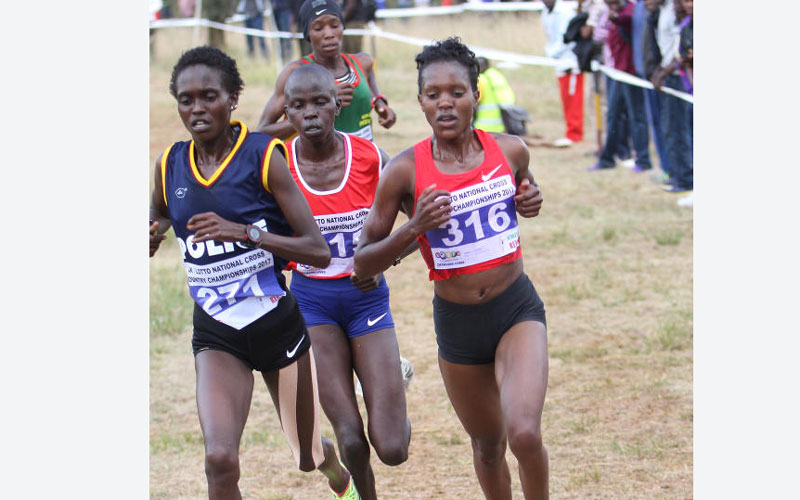 Timothy Cheruiyot, Beatrice Chepkoech and Faith Chepngetich produced commanding victories at the Prefontaine Classic Diamond League meeting in Stanford, California on Sunday night.
Despite arriving in California with just a few hours to the race, Cheruiyot was peerless as he raked in his second victory of 2019 Diamond League circuit.
Cheruiyot, the Diamond League 1500m defending champion won the mile in 3:50.49. Ayanleh Soulieman Djibouti won the battle for second place in 3:51.22 with Norwegian Filip Ingebrigtsen finishing third ahead of his younger brother Jakob Ingebrigtsen timing, 3:51.28 and 3:51.30 respectively.
World champion Elijah Manangoi faded to 12th place finish.
Cheruiyot, who was scheduled to travel on Wednesday, but was pulled out of the flight and told to check with the American Embassy in Nairobi and was eventually cleared to travel on Friday.
"Honestly I didn't expect to win. I hadn't recovered and my aim was just to finish the race in whatever position. I'm glad to win the mile again for the second year running. Generally, I had prepared very well. I was in good shape. Probably that's what helped me here in California," Cheruiyot, world silver medalist told Standard Sports.
After a surprise defeat in Oslo, Kenya's world steeplechase record-holder Chepkoech was keen to assert her dominance.
A gap began to open after a quick 2:55.07 opening kilometre by Chepkoech, with Jeruto in second followed by Celliphine Chespol, world champion Emma Coburn and Hyvin Kiyeng of Kenya. Although she had slipped off world record pace, Chepkoech had a 10-second gap on the field with a lap to go.
Coburn, who had fallen earlier in the race, made up a bit of ground over the last two laps, but Chepkoech won comfortably in a world-leading 8:55.58 – the fifth-fastest time in history – with Coburn second in 9:04.90 and Kiyeng third in 9:05.81.
In women's 1500m, a non-Diamond League event, Olympic 1500m champion Chepng'etich, who last competed in Brussels in September 2017 returned to action with a commanding victory.
World 5000m champion Hellen Obiri (8:27.26) finished sixth in women's 3000m.
Sifan Hassan of Netherlands pulled away down the homestretch and went on to win in 8:18.49 – the fastest time in the world since 1993. Germany's Konstanze Klosterhalfen finished second in 8:20.07. Ethiopia's Letesenbet Gidey was third in 8:20.27 while Dibaba was fourth (8:21.29) and Obiri sixth (8:27.26).