Gritty Cherono conquers Boston, Edna second in women's race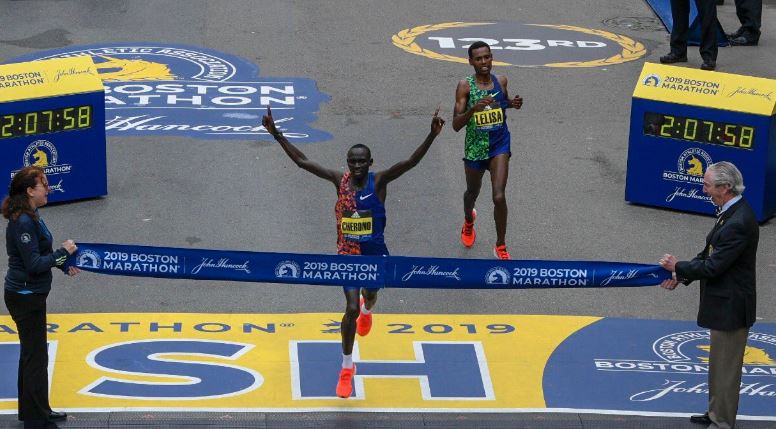 It was Gold for Kenya as Lawrence Cherono won his debut in Boston Marathon on Monday, beating Lelisa Desisa of Ethiopia in a dramatic sprint finish.
The two broke from the leading pack with some kilometers left to run and kept together to the end.
The two; Cherono and Desidsa dashed towards the finish with the two running on the last of their reserve strength.
#BREAKING: Lawrence Cherono wins the men's Boston Marathon in a sprint. WHAT A FINISH! pic.twitter.com/uI1J6GjEC2 — WBZ | CBS Boston News (@wbz) April 15, 2019
The Kenyan came out on top, clocking 2:07:57 while his Ethiopian counterpart came in second on 2:07:59.
Kenyan Kenneth Kipkemoi finished third on 2:08:06.
Women's race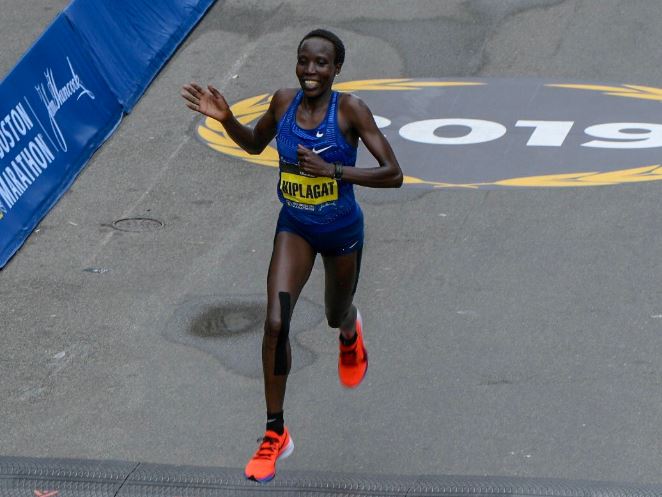 In the women's race, Worknesh Degefa of Ethiopia won with 2:23:30 on the clock after opening a huge gap which she maintained to the end.
She was followed by Kenyan Edna Kiplagat on 2:24:14 while American Jordan Hasay came in third on 2:25:21.
WATCH: Worknesh Degefa of Ethiopia is the winner of the 2019 Boston Marathon Women's race with an unofficial finish of 2:23:30 (unofficial) pic.twitter.com/XPXPZdoyYD — WBZ | CBS Boston News (@wbz) April 15, 2019
Daniel Romanchuk of the USA won the Men's Wheelchair race while Manuela Schar won the Women's.