Woman in Asbel Kiprop's leaked video left fighting for life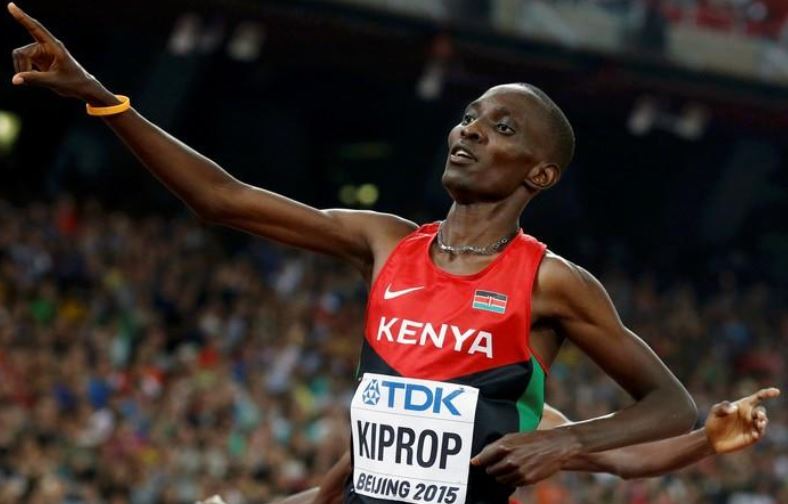 A love triangle involving former 1500M champion Asbel Kiprop has left a woman fighting for her life, a broken marriage and shattered reputations.
Nancy Rotich, 24 who is married to athlete Andrew Chepsiya, Asbel's training partner and pace maker attempted to commit suicide by swallowing pesticide at her house in Kuinet, Eldoret a few hours after Kiprop leaked a video showing them in a compromising situation.
In what reads like scenes from a tragic romantic drama, Asbel also called the woman's husband on Sunday night, and confessed that they have been having an affair since 2016.
The athlete said he did all this to exorcise the ghosts of his diminishing career that has seen him fight doping allegations and a series of other misfortunes.
He blamed his secret lover for all his troubles, including a widely published case last year when he knocked down a pedestrian at Kapseret, on his way from the Moi International Airport, Eldoret airport to pick her for one of their clandestine activities.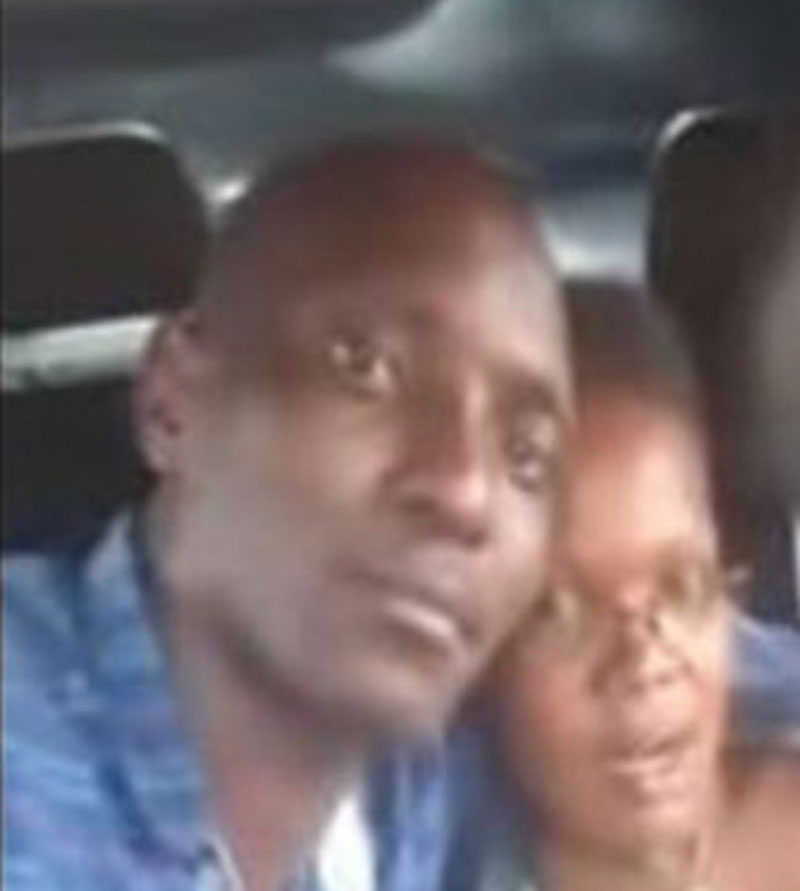 "I am coming out clean to expose this woman who is like a bad omen to my career. Her entry into my life saw good fortunes fly out away and the negatives have been like a shadow to me," the former 1500M champion said on phone.
"I called Chepsiya at 7.30pm to confess my relationship with his wife before I posted the video and photos on my Facebook page," Kiprop said.
Kiprop also claimed that he made a similar confession to his wife, Sammary Cherotich, before all hell broke loose, forcing him to storm out of their house, before going to an undisclosed location in town from where he posted the video and photos.
"I posted the video at around mid-night," he said.
The video, which went viral shows the athlete in his vehicle kissing the woman in a denim unbuttoned blouse as they enjoy Kalenjin music blaring from the car loudspeakers.
The Standard tracked down the jilted husband who explained that the athlete called him between 7.30 and 8.00 pm on Sunday to confess that he has been in a relationship with his wife.
The call triggered an altercation between the couple, culminating into a decision by the wife to walk out.
"She wanted to leave during the night but I told her to spend the night then leave in the morning. That is when she took the pesticide in an attempt to commit suicide," Chepsiya said.
"I rushed her to hospital after my brother and I discovered that she was unconscious in bed after packing her clothes, we saw an opened packet of pesticide which we suspect she had swallowed," he said.
"I paid Sh10,000 as a deposit for her to be taken into the facility after we drove her in from home," Chespiya said.
The pace maker explained that the lengthy call from Asbel opened a Pandora's Box on the numerous affairs she had with other athletes and politicians.
"Nancy owned up to having been involved in numerous affairs and we agreed to amicably split as our marriage was broken irreparably," he said.
Chepsiya revealed that he had gotten wind of the affair a while back but the revelation came as a shocker to him. He is angry at Kiprop for his betrayal.
The athlete recalls of a day Kiprop called him to have refreshments at a local joint near the Moi University School of Law Annex in Eldoret which turned out to be a move to divert him from knowing Kiprop's intent.
"He asked me to join them for a few drinks. Little did I know that he was on a mission to know my location before he went to pick my wife for a prearranged love making session. They killed a woman as they were driving back from the airport," he said.
"He is worse than a murderer, the things he has done behind my back yet he is my friend and fellow athlete has really gone beyond what an enemy would do," he said.
Chepsiya explained that he and Kiprop were very close that he had lent the athlete Sh 500, 000 to settle the Kapseret accident matter with the family of the deceased woman.
A source who spoke on condition of anonymity at the Eldoret Hospital where Nancy is admitted said that she is in stable condition.
"The patient was brought into the facility some minutes past 1am by a person who identified himself as her husband. She is admitted in the female ward and she is in stable condition after ingesting some pesticide," he said.
Nancy, a business lady turned politician unsuccessfully vied for a Member of County Assembly for Kuinet in the last general elections.