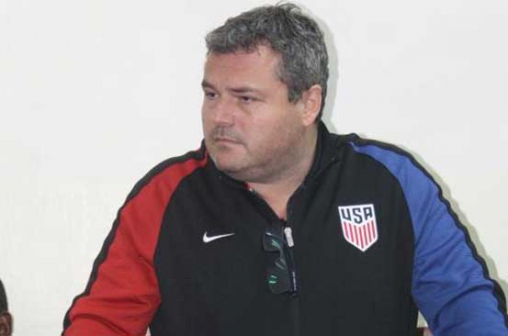 A son to an Italian track and field agent was yesterday released on Sh300,000 cash bail following charges of doping.
Federico Rosa, a son to Gabrielle Rosa was required to deposit his passport with the court as well as one Kenyan conduct to secure his freedom until April 14 when the matter will be mentioned in court.
Yesterday, the prosecution led by Jackline Omol preferred three counts of charges against Federicco under Section 395 of the Penal Code, and sought more time to allow them produce medical reports, a request that was not opposed by the respondent through counsel Katwa Kigen.
Federicco, who has been in custody for three days to allow police carry out investigations claimed through his lawyers Kigen, Moses Kurgat, James Nyiha, Gearge Ondati, and Ruth Kimura that he was sick and the offences preferred against him were bailable.
Kibera Principal Magistrate Bernard Ochoi granted him bail on condition that he does not leave the country.
"I will allow bail on condition that he deposits his passport with the authorities and one Kenyan conduct," Ochoi said. "And that you do not travel unless with permission of the court."
Federico is facing three charges. Among them is that on the diverse dates between 2004 and 2008 at Eldoret, jointly with others not before the court, conspired to injure Elijah Kiprono Boit in his athletic profession.
In the first count, Federico is charged with "conspiracy to prevent a person from lawful exercise of his profession contrary to Section 395(e) as read with Section 36 of the Penal code," Ms Omol said.
In the second count, it is stated that "on diverse dates between the year 2004 and 2008 at Eldoret, jointly with others not before the court, conspired to prevent by unlawful means the free and lawful exercise by Kiprono Boit, of his athletic profession."
And in the third count, he is charged with conspiracy to effect unlawful purpose contrary to Section 395 (f) as read with Section 36 of the Penal Code.
But lawyer Kigen said his client has invested more than one million dollars and has been in the country for over 26 years and therefore could not run away.
"I have no objection to have his passport being held by the court but your honour it is imperative to note that my client has been in the country for over 26 years with investment in millions of shillings," Kigen said.
"He has managed to procure for Kenya eight world records and he intends to take six athletes to Rio Olympics next month.
"I am appealing to your honour that you look at the situation and allow our client to go home."
Federico was later released after meeting the conditions.
His father, who spoke to the media immediately after the court session, said he was disappointed with the turn of events.
"I m very disappointed with what is happening. I want to go home (Italy) to think about what action I will take next."
Rosa, runs a number of training camps in Nandi, Uasin Gishu and Elgeyo Marakwet counties where his company is entirely responsible of recruiting Kenyan Athletes through their coaches and agents to participate in International Athletics Association of Federation and other international competitions.
His company, Rosa Associatti Kenya Ltd is currently managing a number of athletes among them Asbel Kiprop who followed the proceedings in court yesterday.