Where does Jerim 'Jagoal' Onyango rank among Gor Mahia's legends?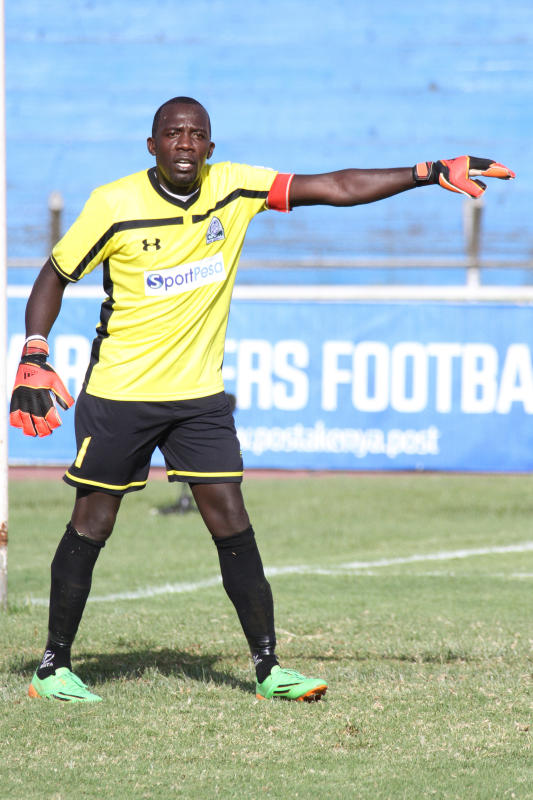 The custodian won three Kenyan Premier League titles in 2013, 2014 and 2015 as well as a GOtv Shield and two KPL Top 8 cups.
In 2013, some memorable events marked the success of sports in the world.
Adam Scott, in his first major championship, became the only Australian to win The Masters, Baltimore Ravens won the Super Bowl after a 12-year wait and LeBron James won his second consecutive NBA Championship title with Miami Heat.
The story was no different in football. Nigeria won their first Africa Cup of Nations title after a 19-year wait and Bayern Munich lifted their first UEFA Champions League title after waiting in vain for 13 years.
Back home, Gor Mahia ended their 18-year Kenyan Premier League (KPL) title drought. For the average football fan, this K'Ogalo team was the epitome of a successful club.
Indeed, the Green Army have had some good teams in the past; like the one that won three consecutive KPL titles between 1983 to 1985 or even the group that went unbeaten in the 1976 National League season under the exploits of playmaker Allan Thigo.
Get the latest sports news updates. Subscribe to our SMS sports service by texting 'SPORTS' to 22840.
However, Bobby Williamsons' class of 2013 was on a totally different level. Led by Jerim Onyango as the captain and shot stopper between the posts, Gor Mahia lifted the KPL trophy 10 points ahead of second-placed and eternal rivals AFC Leopards.
Bolstered by a squad of depth and immense quality, Onyango's leadership on the pitch was the backbone to a journey of an unprecedented three consecutive titles Gor won between 2013 and 2015.
The record Kenyan champions mastered the art of winning with style, verve and fervor. If their racking up of consecutive wins was sportingly illusory, the cheeky ease with which they dismantled opponents made them even more endearing.
Onyango, a product of former goalkeeper and Harambee Stars coach James Siang'a, together with George 'Blackberry' Odhiambo, Solomon Nasio, Anthony Akumu, and Erick Masika, made light work of every opponent they met in Kenyan league and tournaments.
Born in Ugenya, Siaya County in 1984, Onyango started playing football when he was 10 along the dusty alleys of Kibra Slum.
Together with his friends, he says due to idleness, they resorted to playing football as a way of passing time at a local club called Recimianto.
This he did without knowing it would be the beginning of a glorious 26 years.
"I started playing football (balls made of waste plastic bags) in the slum of Kibera. My favourite position was being a goalkeeper. I found it easy to play there because I would not run up and down the pitch. The ball would literally come to me," Onyango with a smile.
He continued growing his skills while at Old Kibera Primary School where he maintained playing as a goalkeeper for the school team as they competed in the location, division and district school games.
In 2001, Onyango went back home to Siaya where he joined Rambula Mixed Secondary School, in Ugunja, where he was the games captain and first choice goalkeeper.
"Rambula was a new phase that changed my life. It was a good environment where I could concentrate both in class and playing football."
"Though we did not qualify for the national games, my four-year stint saw the school emerge as a football power within Siaya County."
After finishing high school in 2004, Onyango came back to Nairobi and joined National Super League side KRA, now Ushuru FC, in 2005.
He later became the team's captain and his journey to stardom began in 2007 when Gor Mahia spotted him while representing KRA in the then FKF President's Cup.
Onyango joined Gor in January 2008 and as he describes it, it was not an easy walk.
"It wasn't that easy to break into the first team. Jacktone Odhiambo (now at Ulinzi) and the late Peter Odundo were big names at the club but I am glad the senior players encouraged me to work hard," said Onyango.
"Alfred Chege, Steve Biko and Andrew Oyombe played a key role during my early life at Gor and am thankful to them."
"Jerry Jagoal" as he was fondly referred to by Gor fans, made his debut against Ulinzi Stars in July 2008 and despite losing 1-0, he went on to break into the first team under the tutelage of the late James Siang'a.
It was the appointment of Croatian Zdravko Logarusic in the middle of the 2012 season that fulfilled the late Siang'a's dream.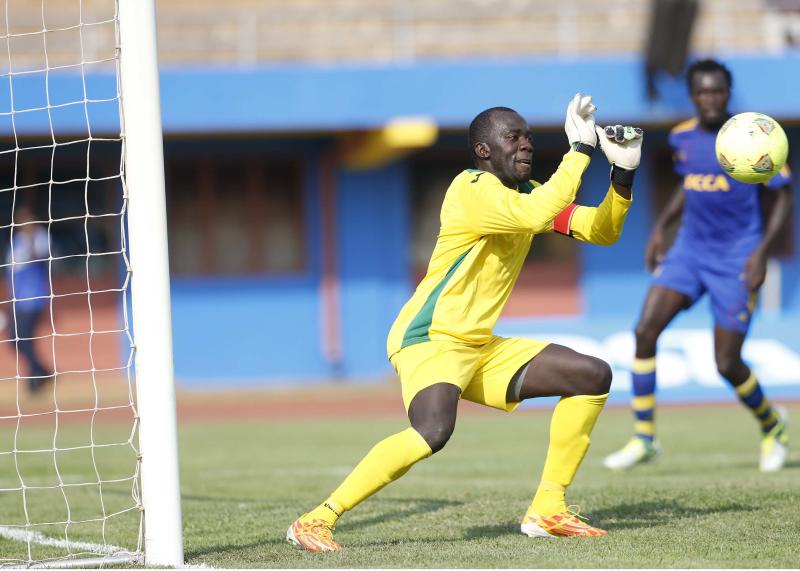 Three years from his prophesy of Gor's dominance, K'Ogalo started winning matches with ease.
Gor Mahia lifted the 2013 KPL trophy, matching a record 13th KPL title status that was being held by their rivals AFC Leopards.
From 2013, Onyango went on to lead Gor Mahia to an unprecedented three consecutive titles by adding the 2014 and 2015 crowns to their record breaking 2013 triumph.
"It wasn't easy to bring Gor to its golden days. It called for teamwork believe prayers and above all, support from our lovely fans."
"We took each and every match at a time and played as if it were a final. I kept on encouraging my teammates to work as one and whenever they went into the pitch, they ensure they play for the club's badge."
When asked about the secret behind their three-year dominance, Onyango said:
"The quality of players Gor brought into the team was the reason behind it. Every good player wanted to play for Gor Mahia. I remember out of the 30 players, Gor would come up with three first-11 sides, meaning anyone would have an equal chance of playing."
Jerim, who is fondly referred to as "The King" at Gor Mahia, officially hung up his gloves after a glittering nine-year career with Kenya's most-decorated club, in January, 2017.
"I had achieved all that I wanted to achieve at Gor as a player, so I wanted to venture to new things. I needed a new challenge," he said.
Onyango turned a new chapter in his career by venturing into the murky world of politics where he lost after contesting for Member of County Assembly (MCA) seat in his home area in Ugunja constituency.
After an unsuccessful try with politics, he came back and did courses in goalkeeping and general coaching.
"I have a CAF C license. Currently am the goalkeeping coach and team manager at Gor Mahia Youth FC and also Kenya Under 17 national team goalkeeping coach," he said.
Onyango whose idols were Victor Onyango locally and Spain's Iker Casillas won three Kenyan Premier League title (2013, 2014 and 2015), a GOtv Shield and two KPL Top 8 cups during his stay at the club.
In addition to that, the father of three boys captained Gor Mahia between 2009 to 2016. He was voted KPL Goalkeeper of the year 2013, KPL Goalkeeper of the year 1st runners up 2012, KPL Goalkeeper of the year 2nd runners up 2010 and 2014.
For More of This and Other Sports Stories Subscribe to the Standard Epaper
LATEST STORIES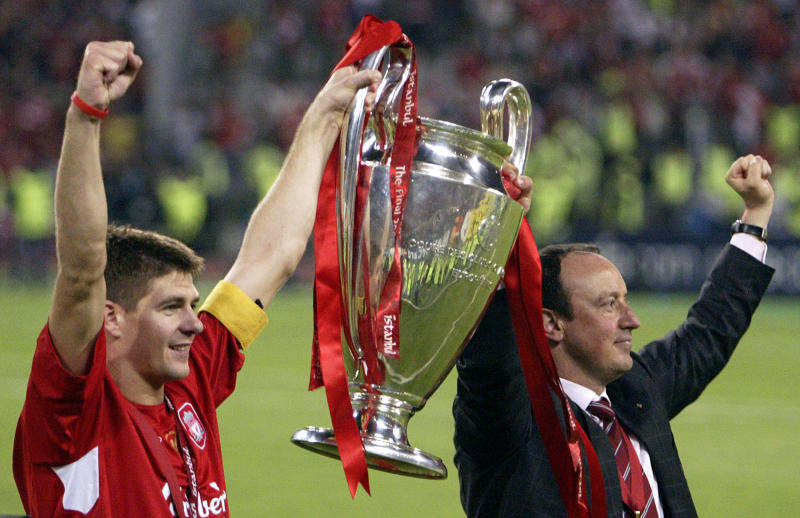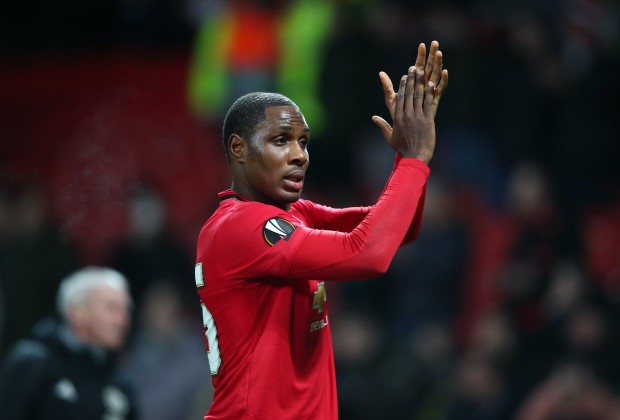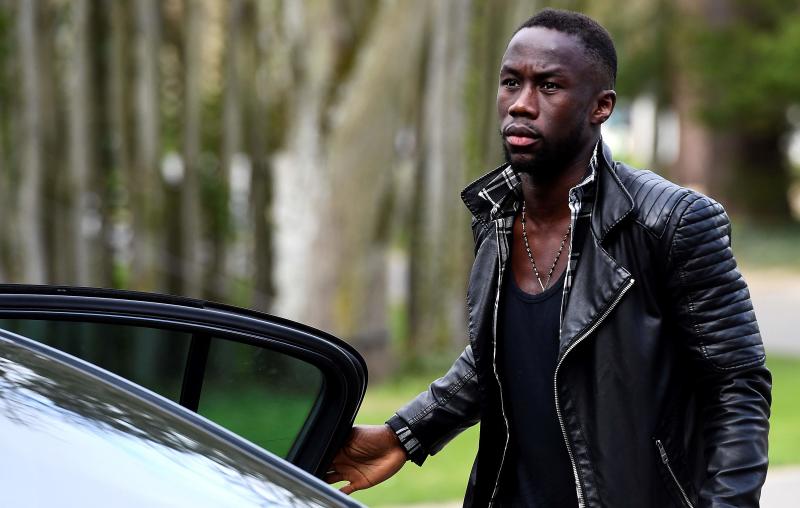 POPULAR HEADLINES