English Premier League Fixtures for next season are out- View full list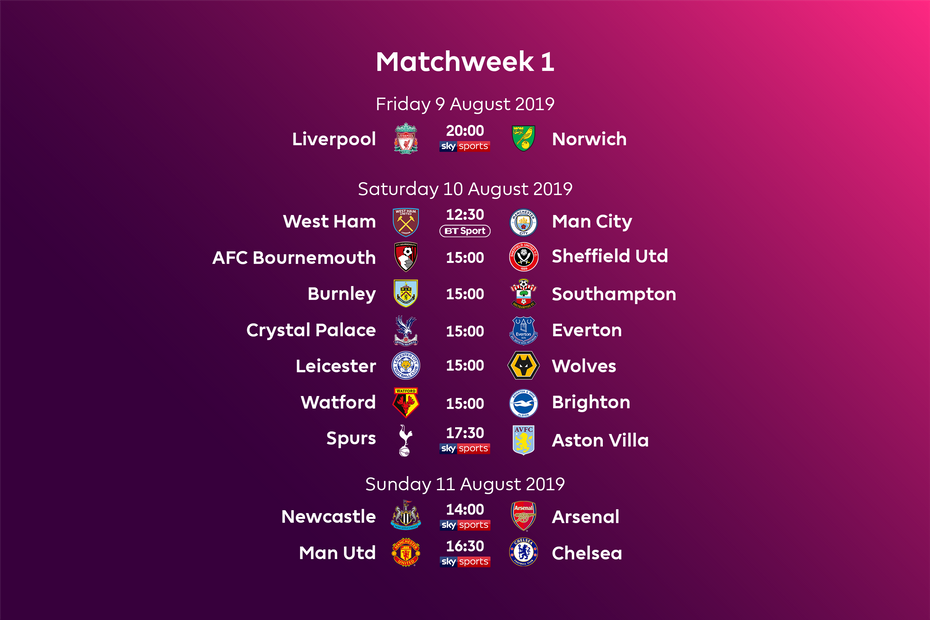 And finally, the new Premier League season - 2019/20 fixtures are out as the full list is revealed below;
New season will begin on Friday, August 9th one week after the Community Shield final between Manchester City and Liverpool at Wembley.
Liverpool will face newly-promoted Norwich City FC in the league opener.
Manchester City will have an away fixture against West Ham on Saturday as Spurs face Aston Villa at their newly built stadium.
Manchester United and Chelsea will meet onSunday at Old Trafford, while the same day Arsenal will take the field away for their first EPL game of the season against Newcastle.
Get the latest sports news updates. Subscribe to our SMS sports service by texting 'SPORTS' to 22840.
Match week 1
09/08/2019 20:00 Liverpool v Norwich City
10/08/2019 15:00 A.F.C. Bournemouth v Sheffield United
10/08/2019 15:00 Burnley v Southampton
10/08/2019 15:00 Crystal Palace v Everton
10/08/2019 15:00 Leicester City v Wolverhampton
10/08/2019 17:30 Tottenham Hotspur v Aston Villa
10/08/2019 15:00 Watford v Brighton
10/08/2019 12:30 West Ham United v Manchester City
11/08/2019 16:30 Manchester United v Chelsea
11/08/2019 14:00 Newcastle United v Arsenal
Match week 2
17/08/2019 15:00 Arsenal v Burnley
17/08/2019 15:00 Aston Villa v A.F.C. Bournemouth
17/08/2019 15:00 Brighton v West Ham United
17/08/2019 15:00 Chelsea v Leicester City
17/08/2019 15:00 Everton v Watford
17/08/2019 15:00 Manchester City v Tottenham Hotspur
17/08/2019 15:00 Norwich City v Newcastle United
17/08/2019 15:00 Sheffield United v Crystal Palace
17/08/2019 15:00 Southampton v Liverpool
17/08/2019 15:00 Wolverhampton v Manchester United
Match week 3
24/08/2019 15:00 A.F.C. Bournemouth v Manchester City
24/08/2019 15:00 Aston Villa v Everton
24/08/2019 15:00 Brighton v Southampton
24/08/2019 15:00 Liverpool v Arsenal
24/08/2019 15:00 Manchester United v Crystal Palace
24/08/2019 15:00 Norwich City v Chelsea
24/08/2019 15:00 Sheffield United v Leicester City
24/08/2019 15:00 Tottenham Hotspur v Newcastle United
24/08/2019 15:00 Watford v West Ham United
24/08/2019 15:00 Wolverhampton v Burnley
Match week 4
31/08/2019 15:00 Arsenal v Tottenham Hotspur
31/08/2019 15:00 Burnley v Liverpool
31/08/2019 15:00 Chelsea v Sheffield United
31/08/2019 15:00 Crystal Palace v Aston Villa
31/08/2019 15:00 Everton v Wolverhampton
31/08/2019 15:00 Leicester City v A.F.C. Bournemouth
31/08/2019 15:00 Manchester City v Brighton
31/08/2019 15:00 Newcastle United v Watford
31/08/2019 15:00 Southampton v Manchester United
31/08/2019 15:00 West Ham United v Norwich City
Match week 5
14/09/2019 15:00 A.F.C. Bournemouth v Everton
14/09/2019 15:00 Aston Villa v West Ham United
14/09/2019 15:00 Brighton v Burnley
14/09/2019 15:00 Liverpool v Newcastle United
14/09/2019 15:00 Manchester United v Leicester City
14/09/2019 15:00 Norwich City v Manchester City
14/09/2019 15:00 Sheffield United v Southampton
14/09/2019 15:00 Tottenham Hotspur v Crystal Palace
14/09/2019 15:00 Watford v Arsenal
14/09/2019 15:00 Wolverhampton v Chelsea
Match week 6
21/09/2019 15:00 Arsenal v Aston Villa
21/09/2019 15:00 Burnley v Norwich City
21/09/2019 15:00 Chelsea v Liverpool
21/09/2019 15:00 Crystal Palace v Wolverhampton
21/09/2019 15:00 Everton v Sheffield United
21/09/2019 15:00 Leicester City v Tottenham Hotspur
21/09/2019 15:00 Manchester City v Watford
21/09/2019 15:00 Newcastle United v Brighton
21/09/2019 15:00 Southampton v A.F.C. Bournemouth
21/09/2019 15:00 West Ham United v Manchester United
Match week 7
28/09/2019 15:00 A.F.C. Bournemouth v West Ham United
28/09/2019 15:00 Aston Villa v Burnley
28/09/2019 15:00 Chelsea v Brighton
28/09/2019 15:00 Crystal Palace v Norwich City
28/09/2019 15:00 Everton v Manchester City
28/09/2019 15:00 Leicester City v Newcastle United
28/09/2019 15:00 Manchester United v Arsenal
28/09/2019 15:00 Sheffield United v Liverpool
28/09/2019 15:00 Tottenham Hotspur v Southampton
28/09/2019 15:00 Wolverhampton v Watford
Match week 8
05/10/2019 15:00 Arsenal v A.F.C. Bournemouth
05/10/2019 15:00 Brighton v Tottenham Hotspur
05/10/2019 15:00 Burnley v Everton
05/10/2019 15:00 Liverpool v Leicester City
05/10/2019 15:00 Manchester City v Wolverhampton
05/10/2019 15:00 Newcastle United v Manchester United
05/10/2019 15:00 Norwich City v Aston Villa
05/10/2019 15:00 Southampton v Chelsea
05/10/2019 15:00 Watford v Sheffield United
05/10/2019 15:00 West Ham United v Crystal Palace
Match week 9
19/10/2019 15:00 A.F.C. Bournemouth v Norwich City
19/10/2019 15:00 Aston Villa v Brighton
19/10/2019 15:00 Chelsea v Newcastle United
19/10/2019 15:00 Crystal Palace v Manchester City
19/10/2019 15:00 Everton v West Ham United
19/10/2019 15:00 Leicester City v Burnley
19/10/2019 15:00 Manchester United v Liverpool
19/10/2019 15:00 Sheffield United v Arsenal
19/10/2019 15:00 Tottenham Hotspur v Watford
19/10/2019 15:00 Wolverhampton v Southampton
Match week 10
26/10/2019 15:00 Arsenal v Crystal Palace
26/10/2019 15:00 Brighton v Everton
26/10/2019 15:00 Burnley v Chelsea
26/10/2019 15:00 Liverpool v Tottenham Hotspur
26/10/2019 15:00 Manchester City v Aston Villa
26/10/2019 15:00 Newcastle United v Wolverhampton
26/10/2019 15:00 Norwich City v Manchester United
26/10/2019 15:00 Southampton v Leicester City
26/10/2019 15:00 Watford v A.F.C. Bournemouth
26/10/2019 15:00 West Ham United v Sheffield United
Match week 11
02/11/2019 15:00 A.F.C. Bournemouth v Manchester United
02/11/2019 15:00 Arsenal v Wolverhampton
02/11/2019 15:00 Aston Villa v Liverpool
02/11/2019 15:00 Brighton v Norwich City
02/11/2019 15:00 Crystal Palace v Leicester City
02/11/2019 15:00 Everton v Tottenham Hotspur
02/11/2019 15:00 Manchester City v Southampton
02/11/2019 15:00 Sheffield United v Burnley
02/11/2019 15:00 Watford v Chelsea
02/11/2019 15:00 West Ham United v Newcastle United
Match week 12
09/11/2019 15:00 Burnley v West Ham United
09/11/2019 15:00 Chelsea v Crystal Palace
09/11/2019 15:00 Leicester City v Arsenal
09/11/2019 15:00 Liverpool v Manchester City
09/11/2019 15:00 Manchester United v Brighton
09/11/2019 15:00 Newcastle United v A.F.C. Bournemouth
09/11/2019 15:00 Norwich City v Watford
09/11/2019 15:00 Southampton v Everton
09/11/2019 15:00 Tottenham Hotspur v Sheffield United
09/11/2019 15:00 Wolverhampton v Aston Villa
Match week 13
23/11/2019 15:00 A.F.C. Bournemouth v Wolverhampton
23/11/2019 15:00 Arsenal v Southampton
23/11/2019 15:00 Aston Villa v Newcastle United
23/11/2019 15:00 Brighton v Leicester City
23/11/2019 15:00 Crystal Palace v Liverpool
23/11/2019 15:00 Everton v Norwich City
23/11/2019 15:00 Manchester City v Chelsea
23/11/2019 15:00 Sheffield United v Manchester United
23/11/2019 15:00 Watford v Burnley
23/11/2019 15:00 West Ham United v Tottenham Hotspur
Match week 14
30/11/2019 15:00 Burnley v Crystal Palace
30/11/2019 15:00 Chelsea v West Ham United
30/11/2019 15:00 Leicester City v Everton
30/11/2019 15:00 Liverpool v Brighton
30/11/2019 15:00 Manchester United v Aston Villa
30/11/2019 15:00 Newcastle United v Manchester City
30/11/2019 15:00 Norwich City v Arsenal
30/11/2019 15:00 Southampton v Watford
30/11/2019 15:00 Tottenham Hotspur v A.F.C. Bournemouth
30/11/2019 15:00 Wolverhampton v Sheffield United
Match week 15
03/12/2019 19:45 Arsenal v Brighton
03/12/2019 19:45 Burnley v Manchester City
03/12/2019 19:45 Leicester City v Watford
03/12/2019 20:00 Manchester United v Tottenham Hotspur
03/12/2019 19:45 Sheffield United v Newcastle United
03/12/2019 19:45 Wolverhampton v West Ham United
04/12/2019 19:45 Chelsea v Aston Villa
04/12/2019 20:00 Crystal Palace v A.F.C. Bournemouth
04/12/2019 20:00 Liverpool v Everton
04/12/2019 19:45 Southampton v Norwich City
Match week 16
07/12/2019 15:00 A.F.C. Bournemouth v Liverpool
07/12/2019 15:00 Aston Villa v Leicester City
07/12/2019 15:00 Brighton v Wolverhampton
07/12/2019 15:00 Everton v Chelsea
07/12/2019 15:00 Manchester City v Manchester United
07/12/2019 15:00 Newcastle United v Southampton
07/12/2019 15:00 Norwich City v Sheffield United
07/12/2019 15:00 Tottenham Hotspur v Burnley
07/12/2019 15:00 Watford v Crystal Palace
07/12/2019 15:00 West Ham United v Arsenal
Match week 17
14/12/2019 15:00 Arsenal v Manchester City
14/12/2019 15:00 Burnley v Newcastle United
14/12/2019 15:00 Chelsea v A.F.C. Bournemouth
14/12/2019 15:00 Crystal Palace v Brighton
14/12/2019 15:00 Leicester City v Norwich City
14/12/2019 15:00 Liverpool v Watford
14/12/2019 15:00 Manchester United v Everton
14/12/2019 15:00 Sheffield United v Aston Villa
14/12/2019 15:00 Southampton v West Ham United
14/12/2019 15:00 Wolverhampton v Tottenham Hotspur
Match week 18
21/12/2019 15:00 A.F.C. Bournemouth v Burnley
21/12/2019 15:00 Aston Villa v Southampton
21/12/2019 15:00 Brighton v Sheffield United
21/12/2019 15:00 Everton v Arsenal
21/12/2019 15:00 Manchester City v Leicester City
21/12/2019 15:00 Newcastle United v Crystal Palace
21/12/2019 15:00 Norwich City v Wolverhampton
21/12/2019 15:00 Tottenham Hotspur v Chelsea
21/12/2019 15:00 Watford v Manchester United
21/12/2019 15:00 West Ham United v Liverpool
Match week 19
26/12/2019 15:00 A.F.C. Bournemouth v Arsenal
26/12/2019 15:00 Aston Villa v Norwich City
26/12/2019 15:00 Chelsea v Southampton
26/12/2019 15:00 Crystal Palace v West Ham United
26/12/2019 15:00 Everton v Burnley
26/12/2019 15:00 Leicester City v Liverpool
26/12/2019 15:00 Manchester United v Newcastle United
26/12/2019 15:00 Sheffield United v Watford
26/12/2019 15:00 Tottenham Hotspur v Brighton
26/12/2019 15:00 Wolverhampton v Manchester City
Match week 20
28/12/2019 15:00 Arsenal v Chelsea
28/12/2019 15:00 Brighton v A.F.C. Bournemouth
28/12/2019 15:00 Burnley v Manchester United
28/12/2019 15:00 Liverpool v Wolverhampton
28/12/2019 15:00 Manchester City v Sheffield United
28/12/2019 15:00 Newcastle United v Everton
28/12/2019 15:00 Norwich City v Tottenham Hotspur
28/12/2019 15:00 Southampton v Crystal Palace
28/12/2019 15:00 Watford v Aston Villa
28/12/2019 15:00 West Ham United v Leicester City
Match week 21
01/01/2020 15:00 Arsenal v Manchester United
01/01/2020 15:00 Brighton v Chelsea
01/01/2020 15:00 Burnley v Aston Villa
01/01/2020 15:00 Liverpool v Sheffield United
01/01/2020 15:00 Manchester City v Everton
01/01/2020 15:00 Newcastle United v Leicester City
01/01/2020 15:00 Norwich City v Crystal Palace
01/01/2020 15:00 Southampton v Tottenham Hotspur
01/01/2020 15:00 Watford v Wolverhampton
01/01/2020 15:00 West Ham United v A.F.C. Bournemouth
Match week 22
11/01/2020 15:00 A.F.C. Bournemouth v Watford
11/01/2020 15:00 Aston Villa v Manchester City
11/01/2020 15:00 Chelsea v Burnley
11/01/2020 15:00 Crystal Palace v Arsenal
11/01/2020 15:00 Everton v Brighton
11/01/2020 15:00 Leicester City v Southampton
11/01/2020 15:00 Manchester United v Norwich City
11/01/2020 15:00 Sheffield United v West Ham United
11/01/2020 15:00 Tottenham Hotspur v Liverpool
11/01/2020 15:00 Wolverhampton v Newcastle United
Match week 23
18/01/2020 15:00 Arsenal v Sheffield United
18/01/2020 15:00 Brighton v Aston Villa
18/01/2020 15:00 Burnley v Leicester City
18/01/2020 15:00 Liverpool v Manchester United
18/01/2020 15:00 Manchester City v Crystal Palace
18/01/2020 15:00 Newcastle United v Chelsea
18/01/2020 15:00 Norwich City v A.F.C. Bournemouth
18/01/2020 15:00 Southampton v Wolverhampton
18/01/2020 15:00 Watford v Tottenham Hotspur
18/01/2020 15:00 West Ham United v Everton
Match week 24
21/01/2020 19:45 A.F.C. Bournemouth v Brighton
21/01/2020 19:45 Aston Villa v Watford
21/01/2020 19:45 Everton v Newcastle United
21/01/2020 19:45 Leicester City v West Ham United
21/01/2020 20:00 Manchester United v Burnley
21/01/2020 19:45 Sheffield United v Manchester City
21/01/2020 19:45 Wolverhampton v Liverpool
22/01/2020 19:45 Chelsea v Arsenal
22/01/2020 20:00 Crystal Palace v Southampton
22/01/2020 19:45 Tottenham Hotspur v Norwich City
Match week 25
01/02/2020 15:00 A.F.C. Bournemouth v Aston Villa
01/02/2020 15:00 Burnley v Arsenal
01/02/2020 15:00 Crystal Palace v Sheffield United
01/02/2020 15:00 Leicester City v Chelsea
01/02/2020 15:00 Liverpool v Southampton
01/02/2020 15:00 Manchester United v Wolverhampton
01/02/2020 15:00 Newcastle United v Norwich City
01/02/2020 15:00 Tottenham Hotspur v Manchester City
01/02/2020 15:00 Watford v Everton
01/02/2020 15:00 West Ham United v Brighton
Match week 26
08/02/2020 15:00 Arsenal v Newcastle United
08/02/2020 15:00 Aston Villa v Tottenham Hotspur
08/02/2020 15:00 Brighton v Watford
08/02/2020 15:00 Chelsea v Manchester United
08/02/2020 15:00 Everton v Crystal Palace
08/02/2020 15:00 Manchester City v West Ham United
08/02/2020 15:00 Norwich City v Liverpool
08/02/2020 15:00 Sheffield United v A.F.C. Bournemouth
08/02/2020 15:00 Southampton v Burnley
08/02/2020 15:00 Wolverhampton v Leicester City
Match week 27
22/02/2020 15:00 Arsenal v Everton
22/02/2020 15:00 Burnley v A.F.C. Bournemouth
22/02/2020 15:00 Chelsea v Tottenham Hotspur
22/02/2020 15:00 Crystal Palace v Newcastle United
22/02/2020 15:00 Leicester City v Manchester City
22/02/2020 15:00 Liverpool v West Ham United
22/02/2020 15:00 Manchester United v Watford
22/02/2020 15:00 Sheffield United v Brighton
22/02/2020 15:00 Southampton v Aston Villa
22/02/2020 15:00 Wolverhampton v Norwich City
Match week 28
29/02/2020 15:00 A.F.C. Bournemouth v Chelsea
29/02/2020 15:00 Aston Villa v Sheffield United
29/02/2020 15:00 Brighton v Crystal Palace
29/02/2020 15:00 Everton v Manchester United
29/02/2020 15:00 Manchester City v Arsenal
29/02/2020 15:00 Newcastle United v Burnley
29/02/2020 15:00 Norwich City v Leicester City
29/02/2020 15:00 Tottenham Hotspur v Wolverhampton
29/02/2020 15:00 Watford v Liverpool
29/02/2020 15:00 West Ham United v Southampton
Match week 29
07/03/2020 15:00 Arsenal v West Ham United
07/03/2020 15:00 Burnley v Tottenham Hotspur
07/03/2020 15:00 Chelsea v Everton
07/03/2020 15:00 Crystal Palace v Watford
07/03/2020 15:00 Leicester City v Aston Villa
07/03/2020 15:00 Liverpool v A.F.C. Bournemouth
07/03/2020 15:00 Manchester United v Manchester City
07/03/2020 15:00 Sheffield United v Norwich City
07/03/2020 15:00 Southampton v Newcastle United
07/03/2020 15:00 Wolverhampton v Brighton
Match week 30
14/03/2020 15:00 A.F.C. Bournemouth v Crystal Palace
14/03/2020 15:00 Aston Villa v Chelsea
14/03/2020 15:00 Brighton v Arsenal
14/03/2020 15:00 Everton v Liverpool
14/03/2020 15:00 Manchester City v Burnley
14/03/2020 15:00 Newcastle United v Sheffield United
14/03/2020 15:00 Norwich City v Southampton
14/03/2020 15:00 Tottenham Hotspur v Manchester United
14/03/2020 15:00 Watford v Leicester City
14/03/2020 15:00 West Ham United v Wolverhampton
Match week 31
21/03/2020 15:00 Burnley v Watford
21/03/2020 15:00 Chelsea v Manchester City
21/03/2020 15:00 Leicester City v Brighton
21/03/2020 15:00 Liverpool v Crystal Palace
21/03/2020 15:00 Manchester United v Sheffield United
21/03/2020 15:00 Newcastle United v Aston Villa
21/03/2020 15:00 Norwich City v Everton
21/03/2020 15:00 Southampton v Arsenal
21/03/2020 15:00 Tottenham Hotspur v West Ham United
21/03/2020 15:00 Wolverhampton v A.F.C. Bournemouth
Match week 32
04/04/2020 15:00 A.F.C. Bournemouth v Newcastle United
04/04/2020 15:00 Arsenal v Norwich City
04/04/2020 15:00 Aston Villa v Wolverhampton
04/04/2020 15:00 Brighton v Manchester United
04/04/2020 15:00 Crystal Palace v Burnley
04/04/2020 15:00 Everton v Leicester City
04/04/2020 15:00 Manchester City v Liverpool
04/04/2020 15:00 Sheffield United v Tottenham Hotspur
04/04/2020 15:00 Watford v Southampton
04/04/2020 15:00 West Ham United v Chelsea
Match week 33
11/04/2020 15:00 Burnley v Sheffield United
11/04/2020 15:00 Chelsea v Watford
11/04/2020 15:00 Leicester City v Crystal Palace
11/04/2020 15:00 Liverpool v Aston Villa
11/04/2020 15:00 Manchester United v A.F.C. Bournemouth
11/04/2020 15:00 Newcastle United v West Ham United
11/04/2020 15:00 Norwich City v Brighton
11/04/2020 15:00 Southampton v Manchester City
11/04/2020 15:00 Tottenham Hotspur v Everton
11/04/2020 15:00 Wolverhampton v Arsenal
Match week 34
18/04/2020 15:00 A.F.C. Bournemouth v Tottenham Hotspur
18/04/2020 15:00 Arsenal v Leicester City
18/04/2020 15:00 Aston Villa v Manchester United
18/04/2020 15:00 Brighton v Liverpool
18/04/2020 15:00 Crystal Palace v Chelsea
18/04/2020 15:00 Everton v Southampton
18/04/2020 15:00 Manchester City v Newcastle United
18/04/2020 15:00 Sheffield United v Wolverhampton
18/04/2020 15:00 Watford v Norwich City
18/04/2020 15:00 West Ham United v Burnley
Match week 35
25/04/2020 15:00 A.F.C. Bournemouth v Leicester City
25/04/2020 15:00 Aston Villa v Crystal Palace
25/04/2020 15:00 Brighton v Manchester City
25/04/2020 15:00 Liverpool v Burnley
25/04/2020 15:00 Manchester United v Southampton
25/04/2020 15:00 Norwich City v West Ham United
25/04/2020 15:00 Sheffield United v Chelsea
25/04/2020 15:00 Tottenham Hotspur v Arsenal
25/04/2020 15:00 Watford v Newcastle United
25/04/2020 15:00 Wolverhampton v Everton
Match week 36
02/05/2020 15:00 Arsenal v Liverpool
02/05/2020 15:00 Burnley v Wolverhampton
02/05/2020 15:00 Chelsea v Norwich City
02/05/2020 15:00 Crystal Palace v Manchester United
02/05/2020 15:00 Everton v Aston Villa
02/05/2020 15:00 Leicester City v Sheffield United
02/05/2020 15:00 Manchester City v A.F.C. Bournemouth
02/05/2020 15:00 Newcastle United v Tottenham Hotspur
02/05/2020 15:00 Southampton v Brighton
02/05/2020 15:00 West Ham United v Watford
Match week 37
09/05/2020 15:00 A.F.C. Bournemouth v Southampton
09/05/2020 15:00 Aston Villa v Arsenal
09/05/2020 15:00 Brighton v Newcastle United
09/05/2020 15:00 Liverpool v Chelsea
09/05/2020 15:00 Manchester United v West Ham United
09/05/2020 15:00 Norwich City v Burnley
09/05/2020 15:00 Sheffield United v Everton
09/05/2020 15:00 Tottenham Hotspur v Leicester City
09/05/2020 15:00 Watford v Manchester City
09/05/2020 15:00 Wolverhampton v Crystal Palace
Match week 38
17/05/2020 15:00 Arsenal v Watford
17/05/2020 15:00 Burnley v Brighton
17/05/2020 15:00 Chelsea v Wolverhampton
17/05/2020 15:00 Crystal Palace v Tottenham Hotspur
17/05/2020 15:00 Everton v A.F.C. Bournemouth
17/05/2020 15:00 Leicester City v Manchester United
17/05/2020 15:00 Manchester City v Norwich City
17/05/2020 15:00 Newcastle United v Liverpool
17/05/2020 15:00 Southampton v Sheffield United
17/05/2020 15:00 West Ham United v Aston Villa
For More of This and Other Sports Stories Subscribe to the Standard Epaper
LATEST STORIES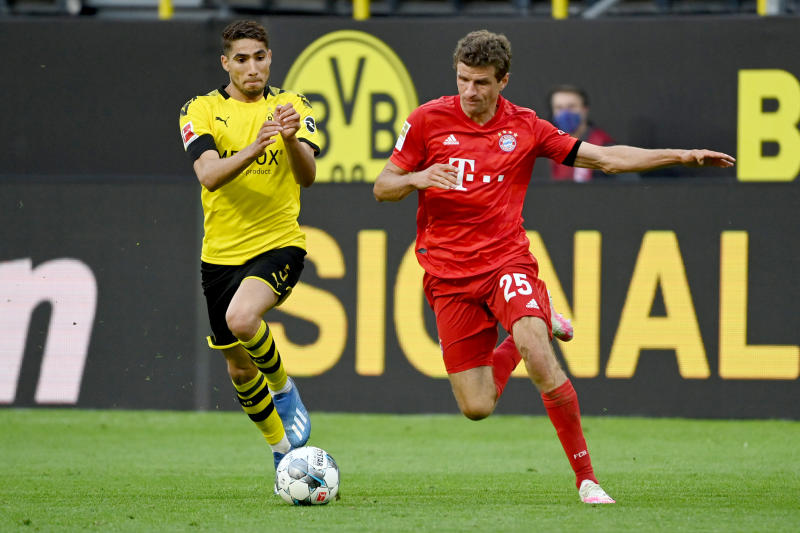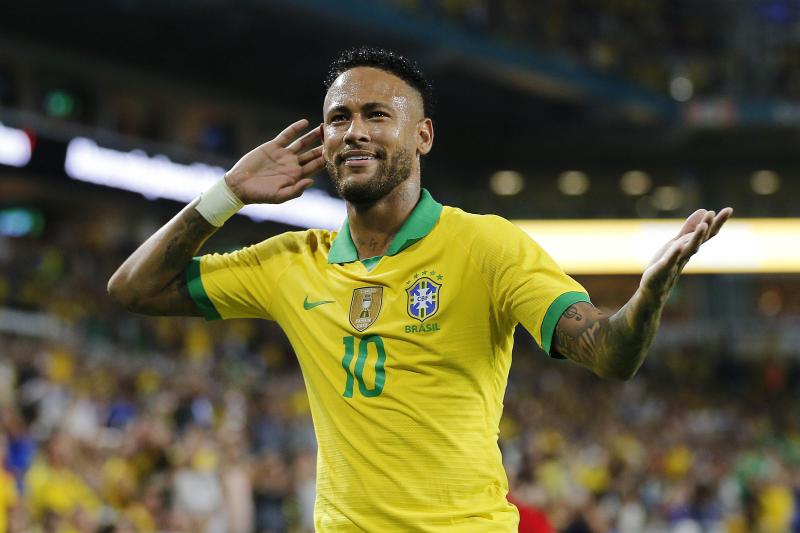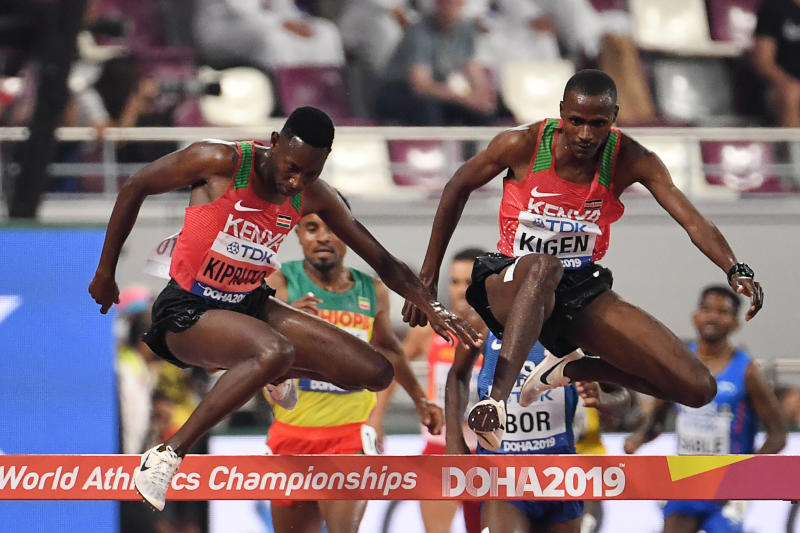 POPULAR HEADLINES