State releases Sh1.4B to clear farmers' debt for maize supplies to NCPB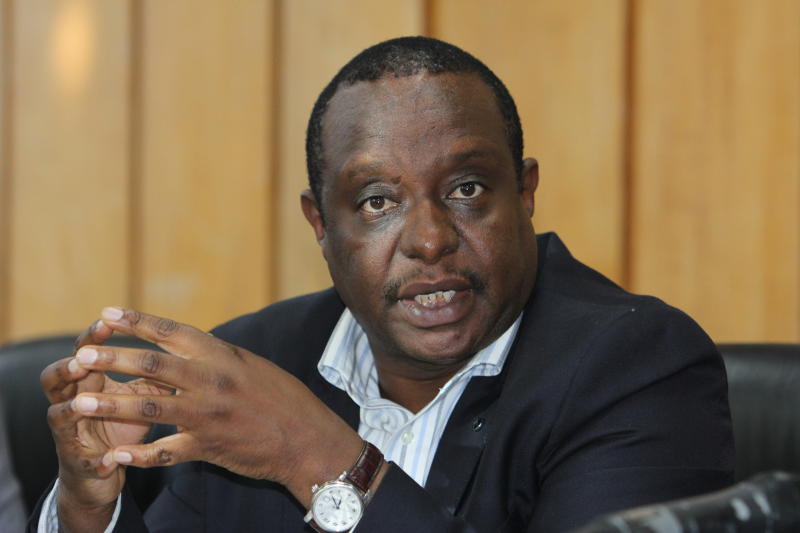 The Government has released Sh1.4 billion to clear farmers' debt for maize supplies to the National Cereals and Produce Board (NCPB).
According to Treasury Cabinet Secretary (CS) Henry Rotich, the money is available following last week's close of 2017-2018 financial year.
Speaking in Eldoret, on Saturday, Rotich said the Government has prioritised payment of farmers to clear all outstanding balances.
Rotich stated that he had instructed officials in the Treasury to release the funds upon request from Agriculture Ministry so that farmers can be paid their dues.
The CS at the same time challenged counties to pay their suppliers so as to prevent carry-overs at the close of the concluded financial year.
"Even as we prioritise payment of farmers, the Treasury has disbursed Sh3 billion to counties and they should move with speed and pay all suppliers who have been waiting for long," he said.
He added: "The allocation to pay farmers is the first payment in this financial year and I have instructed my team that as soon as the relevant ministry makes the request, they should be paid immediately," he said.
The CS observed that the ministry has continued to pay significant amounts to farmers since last financial year and is determined in ensuring that all farmers receive their dues without further delay.
"Last financial year, we added them Sh2 billion in our budget to pay farmers. At the moment we have not covered millers and importers but we will address their matter later. Our priority is on farmers," he said.

He noted that the ministry underestimated last year's bumper harvest and had budgeted for 1.5 million bags only later to buy more than 2 million bags from farmers a move that posed a challenge in their payments.
However, the Sh1.4 billion falls short by Sh2.1 billion of the total Sh3.5 billion that grain farmers have been demanding since January this year.
Last week, farmers gave the State a week's ultimatum to release all the funds failure to which, they would stage street demonstrations.
They said most of them were in debts and have not been able to meet their daily needs after delivering their produce.
"The announcement is welcome and we have resolved to push the demonstrations to a further date. At the moment, we want to see how the Government is committed in paying all our debts," said David Kipsiya a farmer in Uasin Gishu County.
He said the amount is not sufficient to meet the pay of all farmers who delivered their grains to depots and challenged the ministry to expedite more allocations.
He further expressed fears over this year's expected harvests saying the current allocation of Sh1.5 billion to the agriculture sector is little and able to eat the needs of farmers.
"The Government should give us an assurance of what will happen to our produce for this year. We expect good harvests and there should be enough funds to buy the grains. We do not expect to undergo a similar situation of delay," he added.
Kenya Farmers Association director Kipkorir Menjo called on the ministry to clear all the debt so that farmers can plan for harvesting and next planting.
He said the delay brought numerous challenges to farmers who have loans in various institutions and have not paid them.
"I do not see any problem in paying for every maize delivery yet there is no interests levied on them. The Government should lift the burden that most farmers are currently facing, some of their children have dropped school while a number of farmers have been reduced to 'beggars' yet their maize still lies at the depots," said Menjo.
At the same time, dairy farmers have a reason to smile after New Kenya Cooperate Creameries announced that it will begin paying farmers the Sh400 million owed to farmers for over two decades.
The MD Nickson Sigey said the third phase of paying farmers will kick off this week aimed at encouraging them to take dairy business to the next level.
Speaking in Eldoret, Sigey said the payments come at a time that the company is modernizing its machines and positioning itself in the market with an array of products.
"We want farmers to increase their milk productivity in mind that we are there for them. The new machines are meant to ensure quality of our products," he added.
To fight drought, involve communities
According to the latest information from the Meteorological Department, rainfall will be poorly distributed in April, May and June, and this will have a serious impact on agriculture