Doc help! Pig feeds is eating into my profits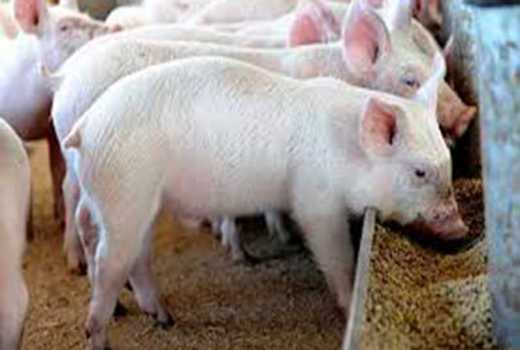 Dear Njoroge,
First, thank you for being an ardent reader of Smart Harvest. I am sure many other pig farmers are going through the feeding challenge you have highlighted.
In pig-rearing, feeding gobbles 80 per cent of the recurrent budget.
Pig-rearing systems can be broadly classified into two — intensive or semi-intensive.
Intensive system involves keeping pigs indoors and feeding them on high qualitycommercial feeds to quickly attain market weight.
Semi-intensive or free range involves keeping pigs outdoors; most of them left to feed mainly on pasture with a little bit supplementation with swill.
The free range system is the most practised by Kenyan farmers as a means of avoiding or minimising feeding costs.
CAUTION ON PASTURES
Pigs unlike cows are monogastrics (have one stomach) which means they have a limited ability to utilise fibrous feeds as compared to ruminants. Some farmers feed pigs like they are ruminants. Pigs need fibre in their diet but it shouldn't go over 10 per cent of the total daily intake.
A serious pig farmer should plan well on how to feed their pigs. There are strategies that you can apply to minimise feed costs; having your own formulations instead of the commercial swine feeds which can be costly.
DIFFERENT NUTRITIONAL REQUIREMENTS
Piglets, weaners, growers, finishers, sows and lactating sows have different energy requirements. The daily intake is a factor of the current growth stage of the pig, physiological status and environmental conditions and is calculated relative to the body weight or age.
For example, by four months, pig's daily intake will be around four kilogrammes per day.
If you intend to do home formulations; ensure they contain energy foods, proteins, fats and oils, minerals and vitamins. Water should be made available at all times. These nutritional requirements can be met by locally and cheaply available foods. For example, maize, sorghum, wheat and cassava provide good sources of energy.
When using cassava, it must be dried properly as raw one has an anti-nutritional factor. Brewers' dry grains is a by-product of brewery industry; soybean, groundnuts and fish meal are good source of protein and fibre but should also be dried before incorporation into the formulation.
Oyster shell, fish and bone meal are good sources of calcium and phosphorus which are needed for a strong skeletal system. Fresh vegetables offer a cheap source of vitamins.
WHOLE GRAIN FEEDS A WASTE
I have seen farmers feed their pigs like they are poultry – on whole grains. If you have been doing this, check the pig's faecal waste and if you see seeds scattered therein, know that you are making a loss -- that is a cost you can save on. Pig's stomach isn't well-equipped to digest grains. But they still need grains as they are rich in proteins, oils and fat.
So what to do? A little processing of the grains will make them digestible and this can be done through grinding, boiling or soaking.
SWEET POTATO SILAGE
Sweet potato vines silage is currently being used by pig farmers the world over as a feeds cost saving approach. It is nutritionally beneficial and filing.
Fresh sweet potato vines have an enzyme that their digestibility; fermentation process during silage-making inactivates this enzyme and makes the silage palatable to the swine.
The silage is prepared by chopping the vines together with the sweet potato tubers mixed with molasses and storing in a water tight container for at least three weeks.
After this, the silage is ready to be fed to pigs. Supplementing commercial feeds with sweet potato vines silage ensures the pig attains good market weight.
SWILL AND CARCASSES
Swill is the remnants collected from eating places. Though common with pig farmers, it is full of risks and it doesn't give a nutritionally balanced diet.
The robot that picks veggies
Farmers in Cornwall are testing a machine invented using European funding that picks cauliflowers from the field without bruising them.