The farm Matiba runs expertly for Murang'a peasants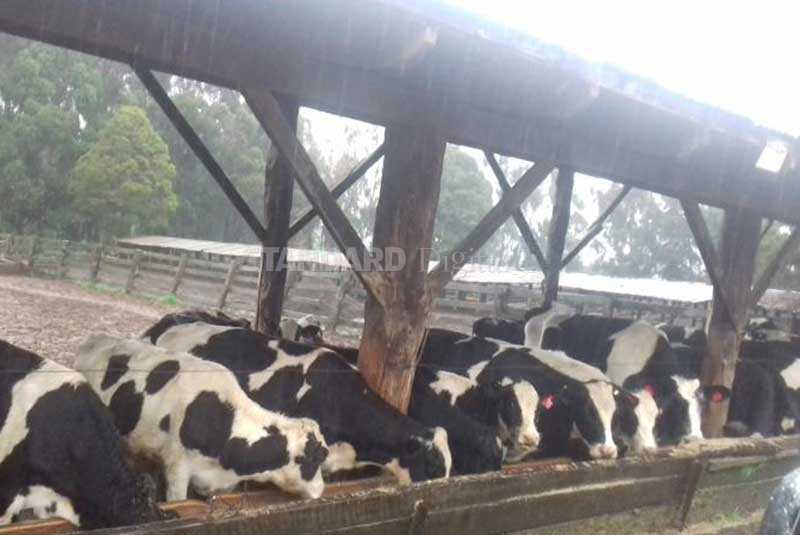 At the gate of the 12,350-acre Wangu Embori Farm near Timau in Meru County, all visitors' feet must be disinfected.
Motorists must alight from their vehicles, walk through a pesticide pool, then drive through another pesticide pool.
The vehicle's wheels are then sprayed with more pesticide.
This underlines the seriousness with which farming is taken at the farm associated with veteran politician Kenneth Matiba, who died on Sunday.
The farm rears sheep as well as dairy and beef cattle.
It also grows wheat and barley in a large-scale mechanised operation.
Few investments
Wangu Embori Farm is one of the few investments associated with the former Kiharu MP and Opposition icon that survived his failing health.
The farm is owned by Wangu Investment Company, with more than 10,000 shareholders.
Mr Matiba has chaired the company since the 1970s.
The farm's history dates back to the '70s, when Matiba convinced white settler Robert Wilson to sell him the land.
Mr Wilson did not want his farm divided into small holdings and set this as a precondition for the sale. He also wanted the farm, with its 22,600 sheep, 2,500 beef cattle and 700 pigs run professionally.
Matiba agreed to these terms and assured Wilson that he would bring in expert management to run the farm.
He then invited villagers from his home area in Murang'a to co-own the farm as shareholders.
Those who bought into the idea have never regretted their decision. For decades, they have consistently earned a steady dividend from their investment.
Even in death, Matiba remains the pillar of the lucrative farm's history. This despite the fact that he was not the majority shareholder.
According to the farm's finance manager, Nancy Mbuvi, no single shareholder including Matiba, owns more than five per cent in shares.
Despite his poor health, Matiba still found time to visit the farm and interact with its over 200 workers, who speak fondly of him.
Ms Mbuvi said the farm had lost "a selfless man who had the interests of the people at heart".
"He would come at around 1pm to spend the afternoon before going to his Naro Moru River Lodge," she said.
Irrigation programme
Matiba is credited with initiating an irrigation programme on the farm's 24-hectare horticulture section that produces garden peas, snow peas, carrots, courgettes and cabbages for export.
But the farm's major crops are barley and wheat, which it sells to East African Breweries and local millers.
It hosts 452 dairy cattle and 50 beef stock.
It also has 4,000 sheep that supply mutton to high-end hotels.
Under Matiba, Wangu Investments employed workers from across the country.
The company also owns a five-acre farm in Murang'a where it grows bananas and mangoes.
To fight drought, involve communities
According to the latest information from the Meteorological Department, rainfall will be poorly distributed in April, May and June, and this will have a serious impact on agriculture