My greenhouse cost Sh500,000 now it's a shell, what to do?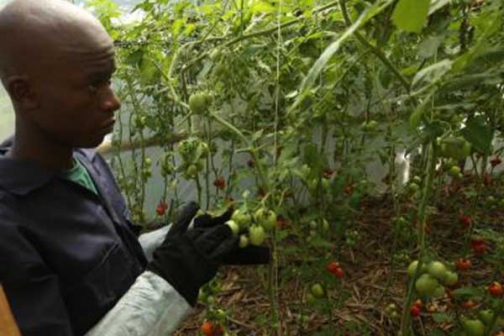 It was a venture meant to change fortunes of hundreds of farmers. The 'magic house' that was what farmers were told. But from my field visits to various regions in what was the former Western Province the story is discouraging.
Scenes of abandoned greenhouses is what I encounter. How would one spend hundreds of thousands to build the greenhouse only to abandon it? On further inquiry I leant that farmers feel cheated and betrayed.
The craze for the greenhouse was a creation of unscrupulous merchants whose interest was to maximise sales at the expense of innocent farmers. As I write this article, farmers who attempted to invest in this technology are disillusioned. Out of curiosity, as a technical advisor I scheduled a field visit to listen to the farmers' stories. My first stop is Shianjero village in Shinyalu Sub-county. I can't find the owner, but neighbours confirm that there was once a greenhouse, but the owner pulled it down after the first season. The farmer had invested Sh500,000 to build a greenhouse and projected a profit margin of over 300 per cent in the first year of production. Unexpectedly, the first harvest only produced small fruits which are liken to "ball gums".
In fact to them they thought the 'small sized variety' was specific to greenhouse. All that remains are the useless plastic papers.
As I interact with these farmers, I realise how gullible and naive they were persuaded into this technology by promoters out to make quick sales. The unsuspecting farmers sold their assets, took loans and others spent their retirement benefits on this technology.
I can't blame them for their gullibility, the returns on the investment for this venture are simply irresistible. The next farmer explained how the crop was doing fine until it started developing black sunken spots at the bottom.
Greedy promoters
The other explained that just after flowering the tomatoes leaves on the lower side started turning yellow then wilting and eventually died off. The suppliers of the greenhouse kept on suggesting various chemicals to tame the menace which they volunteered to supply at a cost. This only increased the farmer costs as they (suppliers) smiled all the way to bank.
Listening to the farmers, the reasons for abandoning the green houses were numerous.
I will leave the investigative bit to the investigations desk, but I will dwell on what to look out for to avoid getting into greenhouse blunders.
Get back to the basics first
Get knowledge, learn from successful farmers. Learn how to control diseases and pests. Diseases are better managed when detected early. Get hold of agricultural experts to visit your project frequently and give advice.
Attend a short training course on greenhouse management.
Get knowledge on the choice of greenhouse varieties. Small fruits as reported by some farmers is could be wrong variety. Select varieties that are specific to greenhouse environment.
Space you crop well. Planting tomatoes too close can result in simple foliar diseases.
You may notice spots of mold forming on leaves and stem, yellowed leaves, stems could an infection due to overcrowding. Greenhouses and high tunnels need to have good ventilation because the moisture acumulates.
Commit most of your time to managing the enterprise. Telephone farming or weekend visit to the farm won't work. If you have to delegate the management make sure the person is well trained and is always available to conduct frequent scouting for disease and pest attacks and to irrigate the crop sufficiently.
Drip irrigation is recommended to reduce labour, improve watering consistency, and prevent problems caused by overhead watering such as soil splash and wet foliage.
Mulch may be used to prevent weeds while also conserving soil moisture.
Greenhouse can extend the growing season. Protected crops are less apt to be damaged by wind, rain, and hail so the percentage of marketable products is higher.
Yield can be higher as well, if you can provide ideal growing conditions for each crop. Greenhouses protect crops from many diseases, particularly those that are soil borne and splash onto plants in the rain.
The writer is an expert on sustainable agriculture and agricultural solutions.