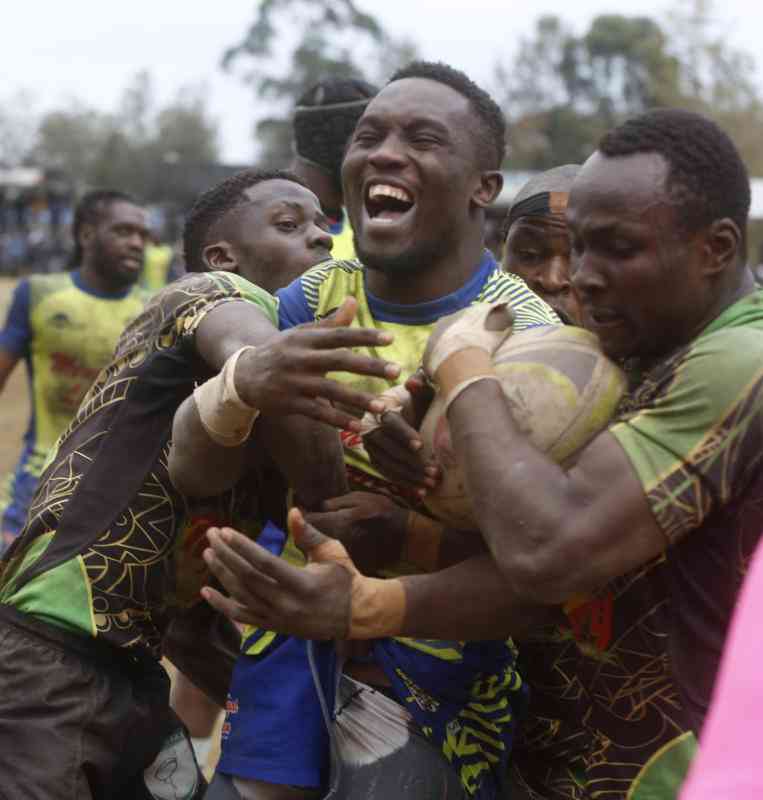 Menengai Oilers will renew their rivalry with neighbours Top Fry Nakuru in the 'Nakuru Derby' which will highlight the penultimate round of the National Sevens Circuit, Prinsloo Sevens, set for this Saturday at the Nakuru Athletic Club, Nakuru.
Oilers, who have lost two consecutive finals in Mombasa and Kisumu respectively, headline Group B which also features Masinde Muliro University of Science and Technology (MMUST), Kisumu RFC and Top Fry Nakuru.
Oilers head coach Gibson Weru is confident they will reign supreme in Prinsloo Sevens which is the fifth leg of the 2022 National Sevens Circuit despite failing to emerge victorious in their last two finals.
Oilers lost to Homeboyz in the Dala Sevens last Sunday, two weeks after going down to Mwamba in the Driftwood Sevens and Weru is keen to react strongly this weekend.
Speaking to the Standard Sports, the former Shujaa player said it will be all about mental strength and who is much hungrier for victory as they set out to try and achieve their main goal of winning the overall circuit.
"First of all I want to say that it will not be an easy ride for us come Saturday because of the tough pool we are in. MMUST is a strong side which has proved many they can compete and Kisumu is improving leg by leg," said Weru.
"The Nakuru Derby will be the peak of the group because both teams have pride and as always it will be a tough match for both of us but we will be ready."
Washington Onyango and Ben Ahenda