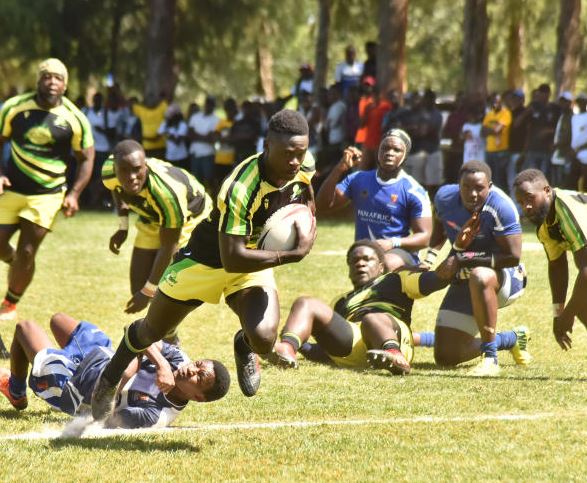 Kenya Cup champions Kabras Sugar will be seeking to continue with their perfect 2021-2022 season when they host Nondescripts in the Enterprise Cup quarterfinals on Saturday at the Kakamega Showgrounds.
Kabras defeated Menengai Oilers 34-28 to be crowned the new Kenya Cup champions as they dethroned KCB who had won the title four years in a row from 2017.
The sugar men will be seeking to launch their title defense with a win over Nondies with Jeanson Musoga confident they can retain the title.
Speaking to the Standard Sports, Musoga, who scored a crucial try during the Kenya Cup final two week ago, said they can dominate the cup just as they did the Kenya Cup.
"It feels great to win the Kenya Cup especially after losing it to KCB last season, this win has made me very happy."
"We can dominate the cup. We have a capable squad so I don't see why we shouldn't dominate the cup, winning the Kenya cup has also boosted our morale. Now we even want more."
"Our main goal for the enterprise Cup this season is to retain it this season and even more seasons to come, since we have a good squad and it's young I believe we can defend the enterprise cup for many seasons to come," said Musoga.
Nondies who were relegated to KRU Championship beat Western Bulls 36-10 in round of 16 to reach this stage.