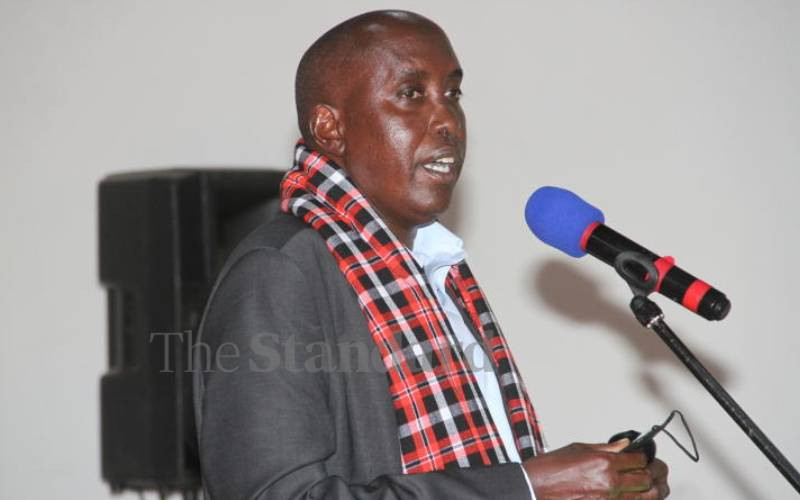 Political rivalry between giants eyeing the Kajiado governor seat has snowballed into a fierce battle between incumbent governor Joseph ole Lenku, his predecessor David Nkedienye and Kajiado South Member of Parliament Judah Katoo Ole Metito.
Another candidate on the ballot will be Mr Ambrose Ng'ang'a Kago, vying on an Independent ticket. Kago was a councillor representing Kiserian between 2002-2007. As the four candidates flex their muscles in readiness to the August 9 polls, where the urban communities in the region will play a key role in determining Kajiado's next governor. At the same time the different Maasai clans are angling for a piece of the prestigious Governorship position.
The clans have lined- up their finest candidates and this tie might only be broken by how communities from other parts of the country cast their ballots. The choice of running mates could also make or break candidates depending on the signals they will send to the general voting population.
The battle for the County's 463,456 votes has started in earnest and the fallout between President Uhuru Kenyatta and his deputy, William Ruto has disintegrated the Jubilee team that won in 2017 and created new alliances where allies have turned foes and rivals embraced each other.
New alliances
For Instance, Ole Lenku decamped from Jubilee Party and is now ODM Leader Raila Odinga's lead campaigner while Kajiado South MP Katoo Ole Metito fell out with Mr Kenyatta and bolted to Mr Ruto's UDA. Mr Lenku and Mr Metito have cast their lots with Mr Odinga and Mr Ruto respectively, while Nkedienye is running on a Jubilee Party ticket. Ambrose Kago is vying as an Independent Candidate.
Mr Lenku has actively sought to appease his base by inclusivity in his government where he has appointed members of these communities to some senior positions. He has also decentralized issuance of bursaries to ward level. His increase of bursary kitty from Sh40m for 3,000 students in 2017 to Sh150m to serve 10,000 students this year, has helped penetrate this segment.
Construction of connective tarmac roads and modern markets in major towns has boosted his image as "a creator and promoter" of commercial activities in the towns.
"For the period that I have been in the office, I have managed to do much including constructing modern markets in major towns. I also managed to bring different communities together by giving them job opportunities in my government, this has not been seen before, " says the current boss.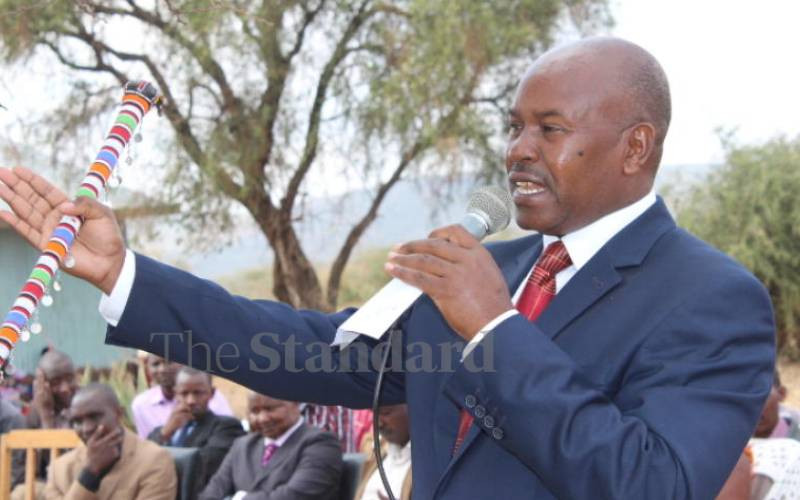 He said once given the opportunity to serve a second and final term, he will try and complete some of the projects he has initiated during his tenure.
"I have united communities here and no one feels discriminated. We have managed to eradicate the retrogressive culture where children from other communities had to change names to local ones to get jobs. We have a mix of Kenyan communities in my Government," says Lenku.
On the other hand Dr Nkedianye is accusing Lenku of riding on the projects that he (Nkedianye) started when he was the governor. He says not a single project have been initiated during Lenku's time in office.
"What he is doing is riding on the ones I started when I was in office. I'm therefore urging the people of Kajiado to vote me back for the second time so that I can complete the projects and initiate more," said the former governor.
Dr Nkedienye and Mr Manje term themselves as development conscious and are campaigning on the platform of "Combined Performance."
Nkedianye says he wants a second chance to continue where he left, saying many projects had stalled. He cites the Ngong Stadium project. However, Kajiado South MP Katoo Ole Metito thinks otherwise. He says the two have done poorly in the county and its their time to go home.
Metito's take
"These two gentlemen have already done their first terms in this office, and they never brought any change in our county in matters development. I'm therefore telling the people of Kajiado that its time they send these two people home and give me a chance to run this great county," said Metito.
He says his experience as the Member of Parliament for Kajiado South for 20 years, and his service to the country at the Internal security docket during the Mwai Kibaki regime, gives him a un upper hand to run the county well.
My first priority if elected will be health, water, economic empowerment through the popular Bottom-Up economic model for SMEs, equality and exclusivity in access to county empowerment, in tenders and services," says Katoo.
Mr Metito, a four- term MP, says he will bring peace and development and considers himself a breath of fresh air having not been a governor.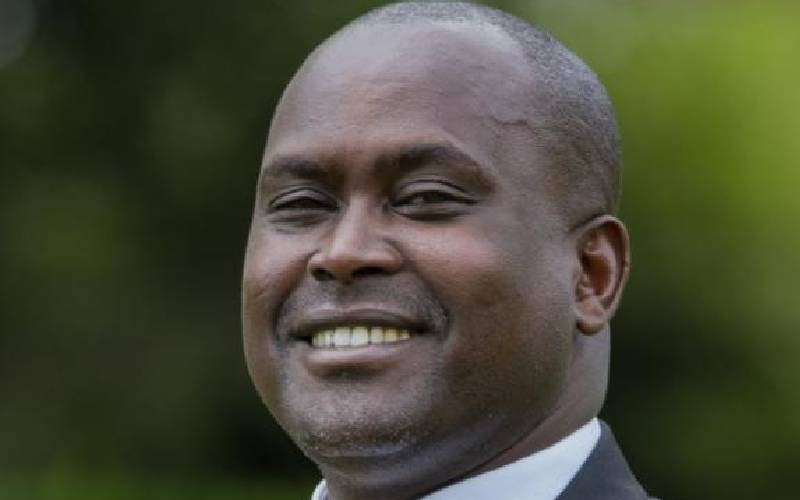 "As promoters of Bottom-up approach, I will have tax subsidies to small scale traders. For example, we can abolish the daily market fees to promote our traders," says Metito.
Mr Kago says if elected he will correct abnormalities done in the past and by the current county regime.
"Equity and equality in distribution of resources, the perennial water shortage for urban and rural areas, brutal fight against corruption and security to public resources will be my priority," says Kago
On the running mates, Mr Metito and Mr Nkedienye have caught the attention of urban populations by appointing their running mates from Kajiado North. Mr Nkedienye tapped the two- term Kajiado North MP Joseph Manje to attract the crucial Mt Kenya voters while Metito went for a youthful woman, Judy Neiyeyio Pere. By this choice, Metito sought to appease the women and youth voters while Mr Lenku stuck with his deputy, Martin Moshisho, with an eye for the populous Matapato Section votes.
The manifestos aside, clan voting will hugely tip the scales for candidates. Lenku hails from the populous Orokiteng Clan (black cow) while Nkedienye and Metito come from the less populous Odomong'i clan (Red Cow); and specifically, the Ilmokeseni and Ilmolelian sub clans respectively.
Here, Lenku seems to have an upper hand as Nkedienye and Metito could split their votes despite each candidate drawing their line ups with members from other clans for balance.
In 2017, the Odomong'i voted for Raila while the Orokiteng voted for Jubilee. Contrastingly, in 2022, the Orokiteng have gone all out for Raila while the Odomong'i are rooting for Ruto.