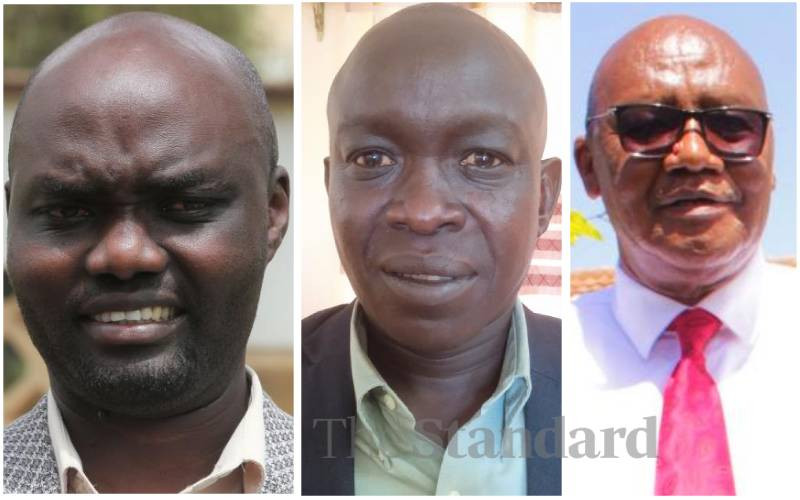 The race for governor's seat in Elgeyo Marakwet County has narrowed down to three candidates even as incessant insecurity in Kerio Valley takes centre stage in campaigns ahead of August polls.
Deputy governor Wisley Rotich hopes to ride on the popularity of the United Democratic Alliance (UDA) in the region and the influence of his current office to succeed his boss Alex Tolgos with whom they have fallen out.
Rotich is facing off with former Sasini Limited Managing Director Moses Changwony, an independent candidate, and Mr Anthony Chelimo of the National Vision Party (NVP).
It is the second time Chelimo, an ICT expert, is running for the seat after being defeated by Tolgos in 2017.
With a voter population of 213,884, an increase from 180,679 in 2017, residents hope the next governor will lobby for more funds from the national government to fund development projects.
The aspirants, who are all from Keiyo, have picked their running mates from the Marakwet. Keiyo and Marakwet are the dominant communities in the region. In 2017, Tolgos who is a Marakwet, settled on Rotich from Keiyo North, as his running mate in an effort to win over the main communities in the county. Before being appointed as running mate, Rotich worked in the county's cooperative department where he served as a director.
He fell out with Tolgos at the height of Kimwarer and Arror multipurpose dams scandals. The deputy governor sided with Deputy President William Ruto, who is now the UDA presidential candidate, breaking ranks with Tolgos who differed with the DP on the issue.
An economist by profession, Rotich is confident he will win the race. Of the three candidates, Rotich is the only one who has picked a woman as his running mate.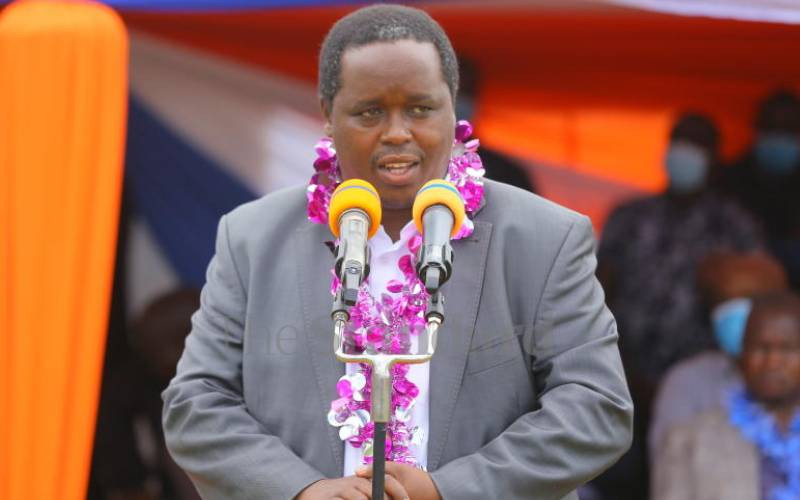 Other than addressing insecurity in Kerio Valley, Rotich promises to enhance access to health services. Statistics from the health department show the county has 134 health centres that residents say are not enough.
"People don't have to incur all those costs travelling from Kerio Valley to the county referral hospital in Iten for services such as diagnosis. I will look for donors who will help us improve our health services even as work to increase budgetary allocation to health," said Rotich.
He said he will also establish peace committees that will comprise members of communities at the borders to restore peace in Kerio Valley. "Insecurity in this region will be a thing of the past if I become the next governor. We will ensure communities embrace each other and live together in peace."
Changwony who will be running for a second time after two unsuccessful attempts said there is a possibility that voters will not focus on political parties but on individual candidates "because UDA primaries were shambolic".
Allies of Rotich are accusing Changwony of trying to drive a wedge between Keiyo and Marakwet communities.
However, Changwony has denied the accusations saying the fact that he picked a running mate from Marakwet meant that he means well for them.
He said his experience in agribusiness will also come in handy for the county even as he seeks to grow the region's economy. "The county's climatic conditions can support a variety of crops. However, no leader has attempted to exploit it. I will do that if I am elected governor," said Changwony.
"I have done my research and upon election as a governor, I will work with the national government to grow different varieties of tea and coffee that will give farmers great returns," he said.
He said rampant insecurity in the county has not received the attention of the county and national governments at it should, promising to address the issue as a matter of priority.
At the same time, Changwony said he will push for the establishment of a National Youth Service college in Kerio Valley.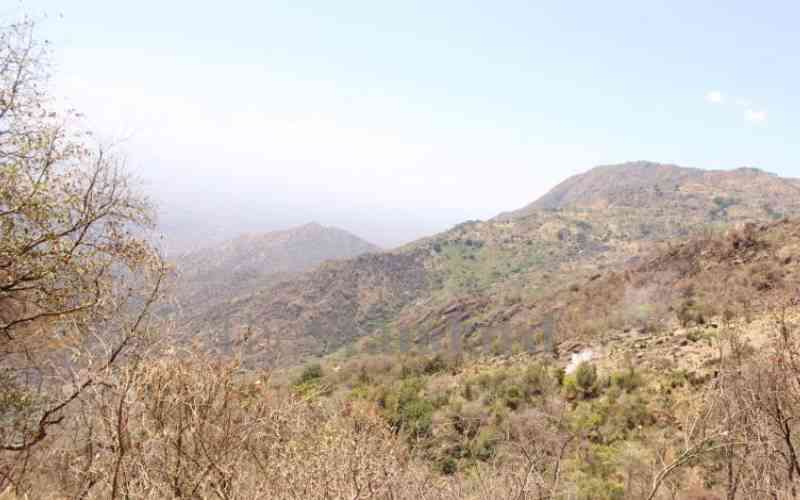 "Most of those involved in cattle rustling are young people. And this is because they are idle. We can have them enrol in the NYS college to get useful skills. This will also keep them away from cattle rustling," Changwony said.
Chelimo said: "The fact that I am vying on NVP should not make people think I am against the DP. UDA operatives in the region are trying to push a narrative that those vying on tickets of other political parties are against Ruto. That is not true."
"I want to tell residents of our county that NVP is firmly in Kenya Kwanza. We share in the DP's vision to make Kenya a great country," said Chelimo who is an engineer by training.
"People will elect the next governor of Elgeyo Marakwet based on their manifesto and not their party, Chelimo said adding he will use his business and political network to open up the county to investors.
He accused the outgoing administration of failing the people by offering poor leadership.
"I also don't think our athletes have been appreciated enough. We need to support them so they can realise their dreams. The outgoing government has never done a talent search to identify sporting talent and nurture them."
Chelimo said he will also address the shortage of hospitals and even the few that exist do not have all medical equipment. "People are still travelling long distances to access health services. This will be a thing of the past if I am elected governor.